MrBeast, Ludwig, Hellmuth & Dwan to Headline Sunday's Hustler Casino Live Stream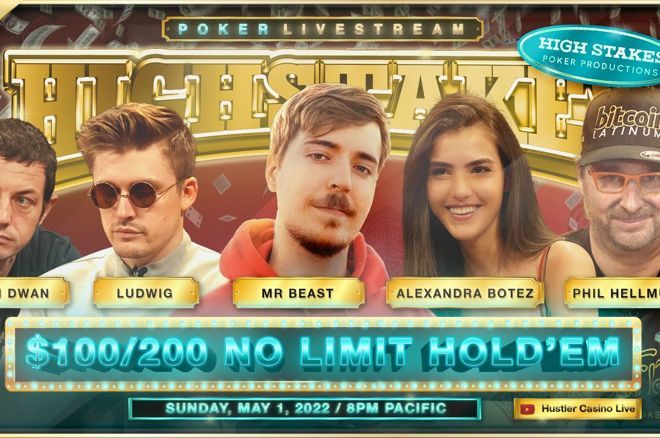 Table Of Contents
Sunday's special Hustler Casino Live stream could set viewership records when YouTube sensations MrBeast and Ludwig Ahgren battle in a $100/$200 no-limit hold'em cash game against poker legends Tom Dwan and Phil Hellmuth, who will meet again on High Stakes Duel III next month.
Chess Twitch streamer Alexandra Botez, who has taken up poker recently, will also join the star-studded cast of characters at Hustler Casino in Los Angeles beginning at 8 p.m. PT. As will high-stakes action player Alan Keating, and popular Twitch streamers xQc and Slime. David Tuchman will provide commentary throughout the evening.
On top of the eight entertaining stars, popular poker podcaster Joey Ingram, who has returned from nearly a year-long hiatus, will be in attendance interviewing the players.
Competing Against Live at the Bike
Hustler Casino Live, co-owned and produced by Nick Vertucci and Ryan Feldman, first launched last summer and has already reached 113,000 YouTube subscribers, an audience that should grow significantly following Sunday's potentially epic show.
Feldman believes the show could break the record for most people watching a live poker stream at once. He said the current HCL record was during the Phil Ivey weekend PokerNews covered back in October in which 20,000 and change watched at its peak.
---
Free to Play Slots in the US
The timing of the stream couldn't be much better for Hustler's crew given that the longest standing Los Angeles livestream show, Live at the Bike, is making its return this coming Saturday with a new set and improved production quality. And also a new owner — Bally's Interactive, a subsidiary within Bally's Corporation.
Feldman, LATB's one-time producer, told PokerNews that he didn't put together the Sunday show in response to his former employer returning to action. He said it was just a coincidence and the only day that he could put this collection of stars together.
According to Feldman, the late Sunday timeslot was due to MrBeast and Ludwig's schedules as they aren't available to play any other time. Hustler Casino Live's normal schedule is Monday to Friday, with the streams usually starting around 4 p.m. But the show's producer couldn't pass up an opportunity like this.
Feldman said he's hopeful some or all of the players in the game will share the stream with their audiences as it would further grow the Hustler Casino Live brand, but, of course, he can't force them to do so.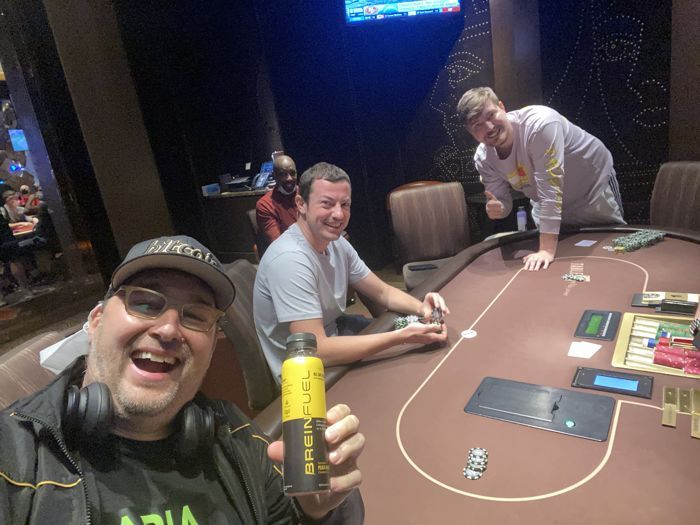 How big are those audiences? MrBeast has over 94 million YouTube subscribers, which ranks sixth in the world. Ludwig, a 26-year-old best known for his livestreams on Twitch, has a *modest* 2.8 million subscribers on YouTube. Hence, why Feldman's hoping for some social media shares from the players in the game.
Botez, a 26-year-old Canadian chess legend, has more than 1 million Twitch followers and another 370,000 on Twitter.
MrBeast isn't just a YouTube sensation. He's perhaps the most generous influencer in the world, and he built his brand around giving away millions of dollars. The 23-year-old whose real name is Jimmy Donaldson, also has some interest in poker. Last year, he appeared on Poker After Dark in a game with Hellmuth, which you can view on PokerGO.
Expect Plenty of Action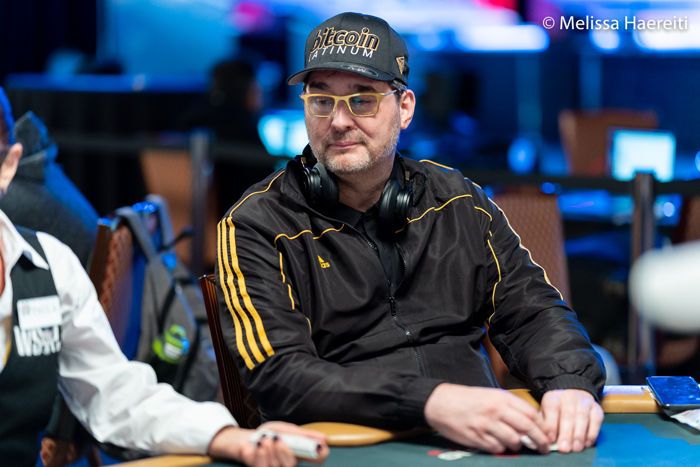 The high-stakes poker game will almost certainly bring about some crazy action given all eight players are heavily bankrolled, and most of them are just amateurs.
Hellmuth and Dwan are the only household-name pros at the table, and will likely play the tightest, waiting for the perfect opportunities to take down big pots, and those opportunities will most certainly present themselves against wealthy amateur players.
Keating, a regular on Hustler Casino Live, doesn't have many hands in his range that he considers a fold. On April 15, he competed in one of the biggest games ever on the show and had a VPIP (voluntarily putting chips in play) of around 85%, meaning he only folded preflop on rare occasions.
In the limited poker action we've seen from MrBeast, he doesn't appear to be too interested in folding either. Botez, Ludwig, and Slime all competed in Tuesday's content creator episode of Hustler Casino Live. They'll be back in action Sunday against a pair of iconic poker stars in Phil Hellmuth and Tom Dwan.
Feldman, on the PokerNews Podcast last year prior to launching HCL, made a bold prediction that appears to be spot on.
"We feel very confident that this is going to be, without a doubt, the biggest livestream poker show out there," Feldman said in the interview you can watch below.
Sunday's $100/$200 no-limit hold'em cash game on Hustler Casino Live will stream at 8 p.m. PT.