Phil Ivey Vaults Up the PokerGO Tour Leaderboard; Imsirovic Still On Top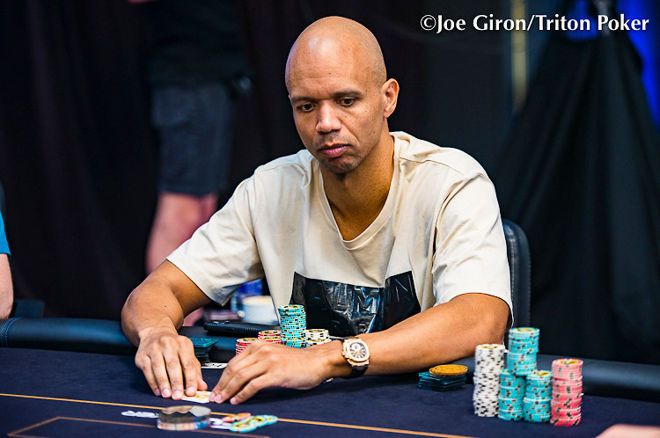 Table Of Contents
In 2021, poker streaming service PokerGO announced a new points system designed to track and reward the most elite players in the game for their performance in high-stakes tournaments all over the world.
Dubbed "The PokerGO Tour," the leaderboard awards points for finishes in tournaments where the buy-in is $10,000 or more, including regular events at Aria Resort and Casino, the World Series of Poker, and throughout this week at the Super High Roller Series in North Cyprus.
Ali Imsirovic held off Michael Addamo to take the title in 2021, and he's back on top in pursuit of back-to-back championships in the first two seasons of the tour. However, he has to contend with a charging Phil Ivey, as well as players like Alex Foxen and the consistency of tour regulars Sean Winter and Sean Perry if he wants to repeat as the PokerGO Tour champion in 2022.
Ivey is charging up the leaderboard thanks to his strong showing at the Triton Poker/SHRS event in North Cyprus, where he jumped all the way to third on the strength of four cashes and his win in the $75,000 Short Desk event during the Triton half of the series.
Let's take a look at the standings as of Sunday, April 10:
2022 PokerGO Tour Leaderboard
| Place | Player | Country | PGT Points | Total Earnings |
| --- | --- | --- | --- | --- |
| 1 | Ali Imsirovic | Boznia and Herzegovina | 1,493 | $2,303,700 |
| 2 | Isaac Kempton | United States | 1,375 | $1,297,464 |
| 3 | Phil Ivey | United States | 1,314 | $2,240,100 |
| 4 | Alex Foxen | United States | 1,295 | $1,629,002 |
| 5 | Tony Sinishtaj | United States | 1,250 | $1,655,952 |
| 6 | Sean Winter | United States | 1,217 | $1,855,100 |
| 7 | Sean Perry | United States | 1,147 | $1,615,508 |
| 8 | Nick Petrangelo | United States | 1,119 | $2,189,800 |
| 9 | Jeremy Ausmus | United States | 1,049 | $1,216,100 |
| 10 | Alex Livingston | Canada | 886 | $917,599 |
Best Free to Play Slots
The PokerGO Tour points system awards players based on the amount of money they earn in each event. Buy-ins are divided into three tiers and points are awarded as a percentage of cash won. For more information on the points system, click here.
The top 21 players at the end of the season will earn a spot in the 2022 PGT Championship, a freeroll with a prize of $500,000 up top in a winner-take-all format.
Check out the full PokerGO Tour leaderboard
PokerGO Tour Leaderboard Top 10 Breakdown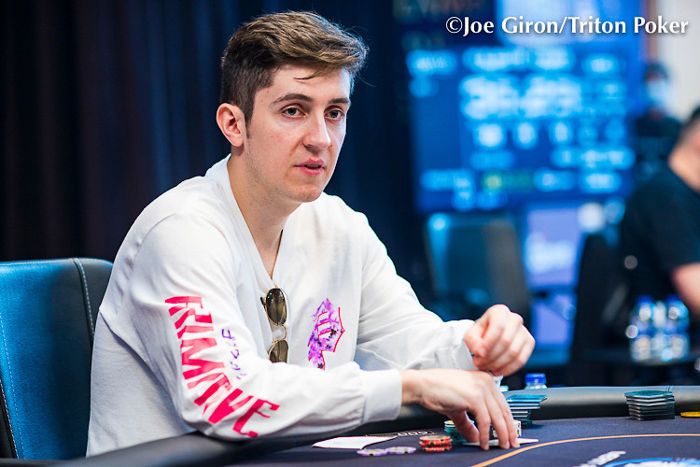 Ali Imsirovic is back to his winning ways with four wins on 14 total cashes in 2022. His biggest win of the year so far came at the PokerGO Cup when he took down Event #7: $25,000 No-Limit Hold'em for $365,500. Other high roller wins at the Venetian, Aria, and Wynn Millions have propelled Imsirovic to the top of the leaderboard, and he will look to stay there through the WSOP and beyond.
Isaac Kempton sits in second thanks to his runner-up finish at the Wynn Millions Main Event for $1,093,314 in March. Two final table finishes in Pot-Limit Omaha events at the U.S. Poker Open added some important points that Kempton will look to build on throughout the rest of the year.
Phil Ivey is a newcomer to the PokerGO Tour leaderboard after a red-hot showing at the Triton Poker Special Edition Series/Super High Roller Series in North Cyprus. At the halfway point of the combined series, Ivey has one win on four cashes. Despite his great showing in North Cyprus, whether or not Ivey makes a run at the title will have a lot to do with his chosen schedule throughout the rest of the year.
Alex Foxen is off to a great start in 2022 with 12 cashes and two wins coming at the Venetian and in Event #7: $15,000 No-Limit Hold'em at the U.S. Poker Open. Foxen has added three runner-up finishes and three in third place to rack up the medal stand points on his way to fourth on the leaderboard.
Tony Sinishtaj is in fifth in the standings thanks to his Wynn Millions Main Event championship for $1,655,952. His 2022 run continued recently He will have a chance to add to that total as one of the qualifiers chosen for the first-ever PokerGO Tour Heads-Up Showdown at the PokerGO Studio in Las Vegas on April 21.
Sean Winter continues to be a model of consistency on the high roller circuit with 10 cashes and two wins on the 2022 campaign. The Florida-native won back-to-back events to close out the U.S. Poker Open and bring his total earnings to $1,855,100 on the year.
Sean Perry is a perennial feature at high roller final tables, and 2022 has been no exception. He has 11 cashes and two wins, both coming at the PokerGO Cup in No-Limit Hold'em events. His biggest score of the year was $640,000 and his 2022 earnings total $1,615,508.
Nick Petrangelo has been racking up wins in 2022, including a big run at the Stairway to Millions and victories at the Five Diamond World Poker Classic and the PokerGO Cup. Petrangelo is a regular at high roller tournaments all over the world, so he will have plenty of opportunities to continue the climb to the top throughout 2022.
Jeremy Ausmus has nine cashes and two wins for a total of $1,216,100. He feels right at home in the PokerGO Studio, with wins at the U.S. Poker Open and at the PokerGO Cup in 2022. With plenty more to come from the flagship home of the tour, we can expect to hear more from Ausmus this year.
Alex Livingston is without a tour win this year, but five strong finishes have put him in the top ten on the leaderboard. His third-place finish at the Wynn Millions Main Event is responsible for the lion's share of his points, but his skill in a variety of poker variants should keep him in the hunt all year.
Action will continue on the PGT Tour after the SHRS with events at Venetian and Aria Resort and Casino, along with the PGT Heads-Up Showdown and throughout the World Series of Poker this Summer.
Photos courtesy of Joe Giron/Triton Poker
Save $20 on an annual subscription to PokerGO by using the code "EU22WEB" at check out. Sign up here.
Las Vegas-based PokerNews Live Reporting Executive, originally from Chicago, IL