Cory Zeidman Pleads Not Guilty, Denies Charges in Statement to PokerNews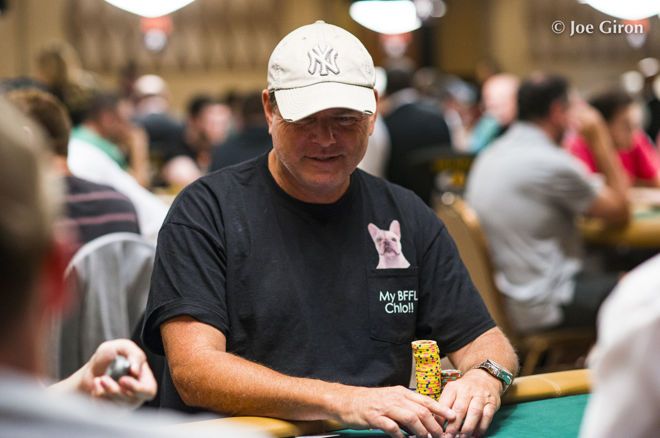 Table Of Contents
Former poker pro Cory Zeidman, indicted last month on federal charges related to an alleged sports betting money laundering and "fraud scheme," made his initial appearance in court Tuesday afternoon where he entered a not guilty plea.
Following the arraignment, the 2013 World Series of Poker bracelet winner provided a brief statement with PokerNews:
"In the words of (German philosopher Friedrich) Nietzsche, 'Everything the state says is a lie and everything it has it has stolen.' They took all my money and they seem upset that I won't plead to things I haven't done. I've been advised by my council to not get into details but I anxiously await my day in court. I have worked in the sports handicapping industry for the past 40 years starting with 'professor picks.' Trade secret — he wasn't a real professor. I want to thank the outpouring of positive words in support from my close friends and family who know me best as an individual with the highest level of morals and integrity."
Not Guilty Plea
Zeidman appeared before United States District Court Eastern District of New York Judge Joanna Seybert on Tuesday along with his attorney, Morgan Zeidman. The poker player waived his right to a speedy trial and, following his not guilty plea, was informed a pre-trial conference has been set for June 24, per court documents obtained by PokerNews.
In a 13-page indictment filed on May 17, the Feds allege that Zeidman held a leadership role in the "Phoenix Organization" from January 2004 to March 2020 and that he and his co-conspirators "placed advertisements on the radio in various markets throughout the United States, which falsely advertised a 'sophisticated white-collar approach to gathering sports information' and promised 'wagering as investing, not high-risk gambling.'"
$25 Million Alleged Sports Betting Scheme
The bracelet winner is charged with "conspiracy to commit wire fraud, mail fraud and money laundering conspiracy in connection with a sports betting fraud scheme he operated from Long Island and Florida."
He was arrested May 25 in Florida, and his case initially received extensive mainstream media coverage. USA Today, ESPN, and many other major news outlets picked up on the story.
Zeidman is accused to have falsely claimed to have "privileged" or inside information about the sporting events and "falsely claimed that there was no risk associated with their wages."
In exchange for the information, which prosecutors say "was either fictitious or obtained from an internet search," Zeidman and his co-defendants demanded the victims pay fees and are accused to have collected more than $25 million in fees between 2004 and 2020.
Zeidman has nearly $700,000 in live tournament cashes, most notably a WSOP bracelet win in a 2013 $1,500 Seven Card Stud Hi-Lo 8 or Better event for $201,559.