Daniel Negreanu is Apparently Being Extorted Over Bogus Deadbeat Dad Claims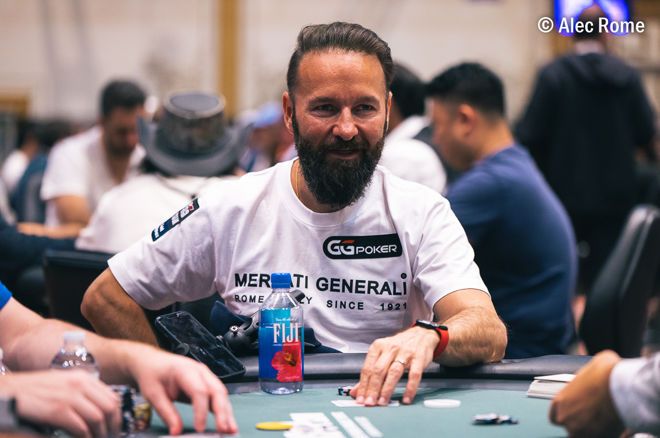 It's been a weird start to the 2022 World Series of Poker (WSOP) for Daniel Negreanu, and things got even weirder for the GGPoker ambassador when he received a voicemail from a man who is apparently attempting to extort him out of money.
The Poker Hall of Famer shared an audio clip in his latest WSOP vlog from an unknown individual who seemed to make up a fantasy about Negreanu leaving behind a family in Lake Havasu, Arizona for the Las Vegas poker life.
@RealKidPoker Lake Havasu looks like a nice place. When is the best time to visit @RealKidPoker? https://t.co/UT9GkFc9Lp

— PokerNews (@PokerNews)
Unhinged Caller Accuses Negreanu of Being a Deadbeat Dad
As he explained in the vlog, the six-time bracelet winner doesn't have any kids and said he'd never even been to Lake Havasu, a popular lake community a couple hours from Las Vegas.
"I have no family in Arizona and I've never been there," Negreanu said in the vlog of Lake Havasu.
Negreanu's wife, Amanda Negreanu, encouraged her spouse to hire security to ensure his safety at the WSOP. Earlier this week in a prior vlog, a conspiracy theorist poker player named Sara Palmer confronted the poker legend in what appeared to be a harassing manner.
"There's that whacko from the internet," Negreanu joked of Palmer as he attempted to ignore her.
On Thursday's WSOP Day 9 vlog, things got even weirder, and perhaps scarier, for the poker star. He released a lengthy voicemail, which starts at the 6:55 mark, that was quite odd.
"I really am calling you because I want to let you know what happened after you left Lake Havasu, alright, you have a right to know," the caller begins.
"When you left, I had to watch Andrew, uh, Cassie, baby boy, and the other kid all be evicted from across the street from me when I lived at Andrew's," he continues.
The caller goes on to claim a neighbor was forced to take in Negreanu's alleged kid (that does not exist) after the family got evicted when the poker pro moved to Las Vegas.
"I just thought you'd want to know what happened to your other family that got abandoned," the caller explains. "I got all kinds of people trying to hit me up to make this go public, but I'm giving you a chance to make it right, man, just you know what I mean. Really happy for your success, dude, honestly. I met you as a kid, you were really cool to me, you know, I really liked you, Dan, you just disappeared."
"It's kind of f****d up you just left your family (in Lake Havasu), man, like I'm like kind of grieving over it because I had to watch them cry outside my window from my bedroom for you."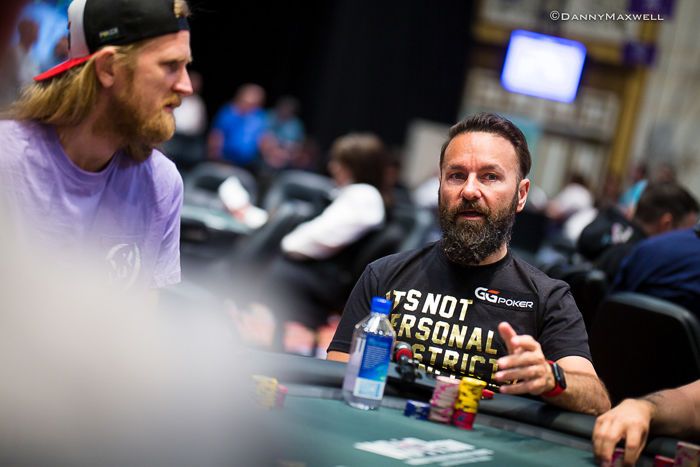 He then turns the unhinged call into possible extortion, and he even includes Phil Hellmuth into his wild accusations.
"He told PokerNews he is getting the FBI involved and that they "have lots to go on" in terms of finding out the possible extortionist."
"But I believe you don't want me to go public with it, so maybe you should give me a call back on this phone because I'm getting all kinds of, because I've been putting comments, hell, Hellmuth really wants me in, so, they really want to use it against you. They really want to pay me, but I'm giving you a chance for me not to go public, and you pay me off whatever, I'll keep quiet about it, I'll sign a contract, but let me know. Okay, Dan."
Negreanu said that he received three other voicemails from the same individual, but they were less demanding. He told PokerNews he is getting the FBI involved and that they "have lots to go on" in terms of finding out the possible extortionist.
The perennial WSOP Player of the Year candidate is off to a slow start at the 2022 World Series of Poker. He's still in search of his first cash, but now has some non-poker related matters to deal with thanks to a wild voicemail.
2022 World Series of Poker Hub
Bookmark this page! All you need to know about the 2022 WSOP is here.