Watch 'Poker Bunny's' Erratic Exit from the PCA Main Event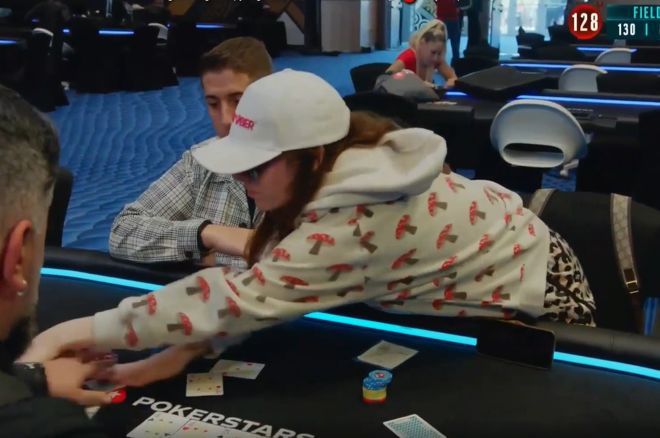 The often erratic Paulina "Poker Bunny" Loeliger had a lapse in judgment upon busting on Day 3 of the PokerStars Caribbean Adventure (PCA) Main Event.
Upon tanking for a few minutes when facing a wager for her entire stack against Daniel Custodio, a clock was called and she called only to find out that her hand was no good. For some reason, however, she didn't simply table her cards and just walk away. Instead, she quickly shoved her cards facedown under the deck in the muck before pushing one card back in her direction, then attempted to push her other card back before the dealer grabbed it.
Loeliger then reached across the table in the direction of the chips in the pot but the dealer again prevented that from happening. What exactly she was trying to accomplish is known only to Loeliger, but it caused a little stir at the table.
PokerNews was there and captured a video of the incident.
Seconds later, she quietly walked away from the table without incident, but the tournament director at the Baha Mar Resort in the Bahamas gave Loeliger a warning about her behavior after she entered the $3,000 PCA Mystery Bounty.
The board read
when the action was caught, and Custodio turned over
for trips. Loeliger then attempted to send her cards facedown directly into the muck, but the dealer gave her resistance. She then swiped at the pot before exiting. Her cards were eventually exposed as
for two small pairs.
It's unclear why Loeliger was attempting to accomplish or why she behaved in such a manner. Either way, she was out of the $10,300 buy-in tournament on Day 3, a bit short of the money.
Controversial Poker Player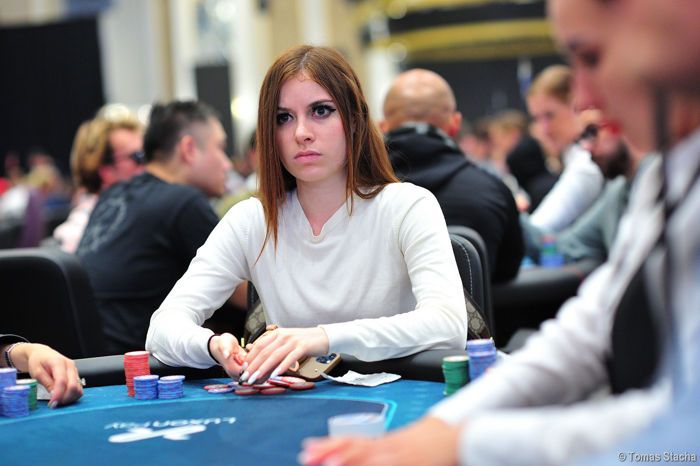 Poker Bunny has a lengthy history of questionable behavior, both on the felt and on social media. She's appeared on Hustler Casino Live many times, including a Max Pain Monday episode last week. Loeliger was a guest on the Nick Vertucci Show earlier this week, where she openly denied claims regarding poker staking.
"I've used my sexuality to get ahead in poker, just not to get buy-ins," Loeliger told Nick Vertucci.
According to the Tracking Poker database, Poker Bunny is down just over $14,000 in 11 Hustler Casino Live sessions. As a live tournament player, she's cashed for $94,000, per Hendon Mob, but her profits or losses are unknown.
Loeliger is a controversial figure in poker. Some enjoy her act, while others consider it childish and annoying. She often receives the same type of criticism as fellow polarizing players such as Phil Hellmuth.
That said, much like Hellmuth, she has plenty of fans, albeit a significantly smaller amount, who defends her actions.
View PokerNews PCA Main Event Live Coverage