Kayhan Mokri's Meteoric Rise to Poker's Highest Stakes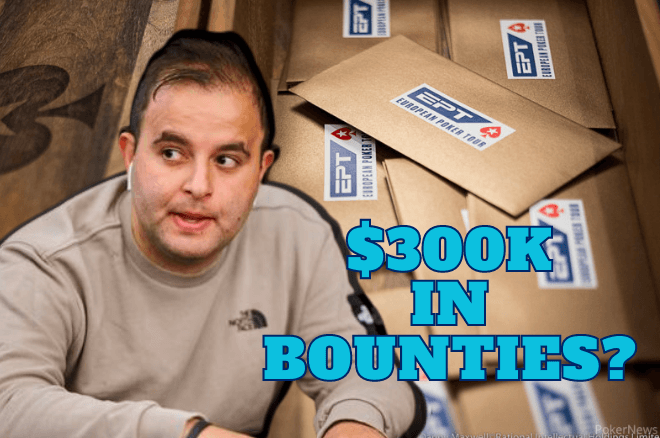 When he got his start in poker in 2015 playing in Norway's local underground poker clubs, Kayhan Mokri remembers watching top pros like Timothy Adams and Nick Petrangelo compete at the highest stakes on the televised European Poker Tour (EPT) and elsewhere. Eight years later, the 28-year-old, now a full-time professional, finds himself sitting across the table from those very same players.
"I watched these guys on TV a way long time ago," recalled Mokri. "Like Steve O'Dwyer, for example, he's been in the game for like forever and suddenly I'm playing with him every day and joking around with him. It's kind of fun."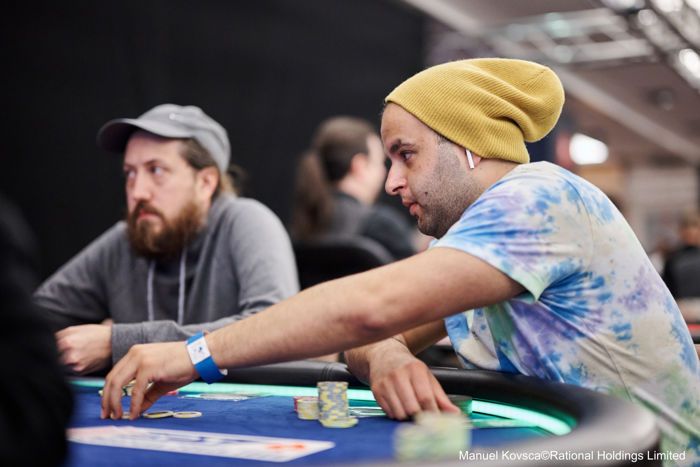 While he's mainly stuck to mid and high-stakes cash games since going pro in 2018, Mokri recently pivoted to tournaments and has played a packed EPT schedule since March 2022.
One year since making the jump to tournaments, the Norwegian has become one of the hottest players on the live high-stakes circuit. He has made eight EPT final tables and crushed the Mystery Bounty format in particular. At the PokerStars Caribbean Adventure alone, the Norwegian pulled over $300,000 in bounties — including two $100k bounties — en route to three final table runs worth another $468,000.
"It's been crazy. I've been running good, obviously," Mokri said with a smile.
Mokri sat down with PokerNews last stop at the EPT Paris to talk about his incredible bounty run and rise to poker's highest stakes, including playing six-figure pots in the legendary Bobby's Room at Bellagio in Las Vegas and getting ready for his first Triton series. The full interview with Mokri can be heard on the Feb. 24 episode the PokerNews Podcast.
From Norway to Bobby's Room
For someone playing nosebleed cash games and high roller tournaments, Mokri considers himself "pretty fresh."
Like many young poker players, Mokri started playing while he was still in college. And, like many young poker players, the game eventually overtook Mokri's studies.
"I just played that while I was studying, but eventually I was winning enough money that I ended up stop(ping) studying and played instead," he said.
Mokri started playing online poker in 2017 and by the end of the year, he considered himself a professional. "I could say I was making a good enough living."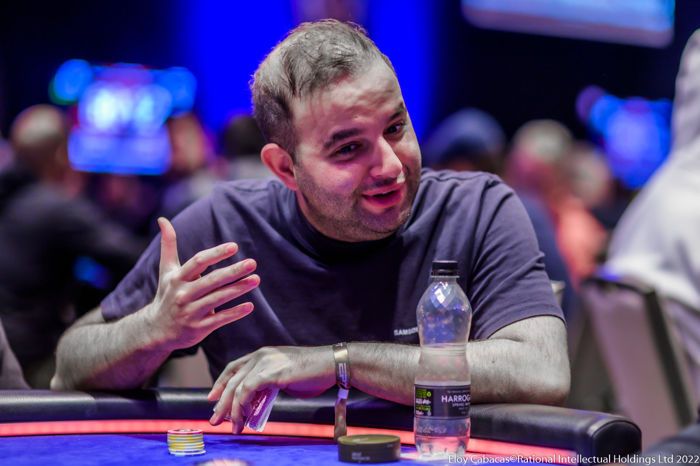 After making the jump to pro player, Mokri went overseas to Las Vegas and eventually made his way up to the biggest games in town, including in the fabled Bobby's Room (now the Legends Room) where poker icons like Patrik Antonius, David Benyamine, Eli Elezra and Tom Dwan all made names for themselves.
"I've had some big hands in my life," he recalled. "At the Bellagio in Vegas, I've had multiple pots over $200k. One was versus seven-deuce because we have this game in Bobby's Room that if you win with seven-deuce you get like $500 or $700 from each player. So we got bloated up in a big pot versus seven-deuce."
Not all the big pots went Mokri's way. "Last trip, I was just there in January, I lost a $300k pot almost with (a set of) tens versus kings in a six-bet pot on Qx10x5xKx. Went all in and he had a set of kings. These things do happen. It's not only on TV. It was like a $280k pot or something. Pretty big. In a $100/$200 game."
In 2021, he lost a "heartbreaking" $500,000 pot in Bobby's Room, "but since then I've been playing regularly $10/$20, $25/$50, $100/$150."
"If It Was Easy, I Wouldn't Enjoy It"
Before he lost that half-a-million pot in Bobby's Room, Mokri decided to switch up from his online $2/$5 Zoom grind and registered a $1,000 buy-in Spring Championship of Online Poker (SCOOP) event that he ended up taking down for a decent score. "Then I decided, 'OK, I will try to play these Main Events."
Mokri went on to make two SCOOP final tables, including chopping the $10,000 Main Event for $791,074.
"So that was a pretty big spot for me in that situation. Probably wasn't very responsible (of me) to play it at that time," he laughed. "So after that, I probably haven't looked back since."
While it's a long way from Europe, Mokri has the Bellagio to thank for his pivot to high-stakes tournaments. He was playing there when Adrian Mateos, a longtime high-stakes tournament crusher who Mokri noted was the same age as him, suggested he give the high rollers a try.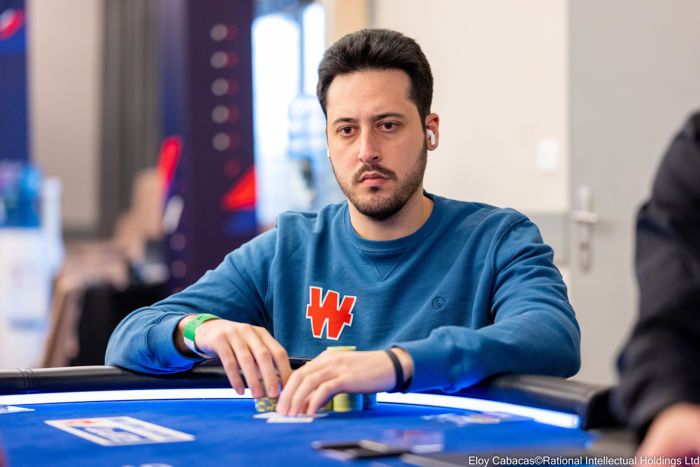 Now, Mokri finds Mateos putting him in tough spots at poker stops like this 2022's EPT Prague, where he finished eighth in a €10,000 High Roller for $72,308 (Mateos finished in sixth place for $177,049).
"The guys who have been giving me the most trouble (are) Timothy Adams, Sam Grafton and Mateos," Mokri said. "They're giving me the most trouble, I would say. But that's just for now, next stop it might be some other guys. It's just because I've played the biggest pots against them."
While he still considers himself mainly a cash game player, Mokri has had no trouble competing in live tournaments.
"I enjoy live tournaments way more because you talk to people, you meet a lot of cool people."
"I enjoy live tournaments way more because you talk to people, you meet a lot of cool people," he said. "Especially in the high roller scene. Because they're all so close ... they all know each other and it's very calm and everyone's laughing. It's a good atmosphere. I kind of enjoy them, to be honest."
As one of the youngest players on the high-roller circuit, Mokri knows that most of his opponents "have a lot (more) experience and they've been in the game so long."
"Everybody plays very well. It's been fun, you learn new things and you have to try new things. So I still have some work to do for sure, but I feel like I could stay for sure. I feel that way myself. I don't know, if you ask them it might (be) different."
Another reason he enjoys competing against the world's best players is that "you learn a lot … it's always like high-level pressure, you have to think, you're playing for the big bucks, too."
"Your brain stops thinking about the money," he said. "I enjoy the experience. I think it's cool to be challenged. And if it was easy, I wouldn't enjoy it."
Crushing the Bounty Format
The Mystery Bounty format, where players can win six to seven figures simply by knocking out an opponent, is as popular as ever, and Mokri is one of the primary beneficiaries of that popularity.
Separate deep runs in Mystery Bounty events at the PCA earlier this year put him in a prime position to pick up one of the elusive $100,000 bounties, and he managed to get two of them, first in the $3,000 Mystery Bounty en route to a seventh-place finish for $37,400 and then in $10,000 Mystery Bounty before finishing runner-up for $90,400.
"I think we were like 18 left or something in the $3,000, I pulled 12 $1,000 bounties, and I came back every time I was like, 'I'm going to get the $100k. I'm going to get the $100k,'" he remembered. "And then suddenly I was like boof … Yeah, it was a great moment. $100k is a lot of money."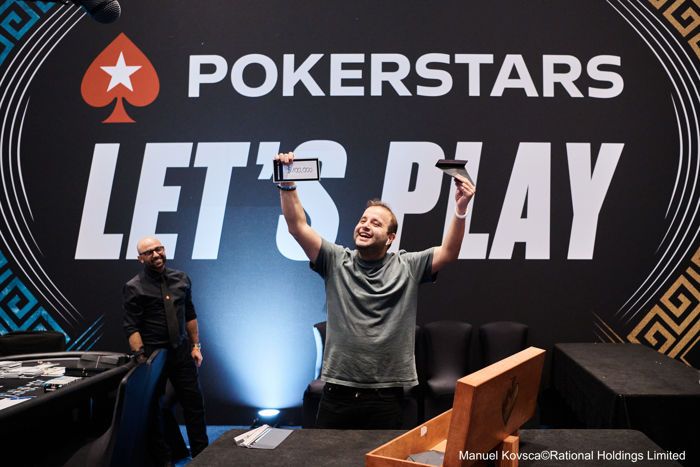 There were 17 bounties in play in the $10,000 event, and Mokri ended up with nine of them. "I pulled another $100k there and one $50k and two $25ks. Yeah, so it was crazy. Unreal."
If the massive bounty haul wasn't enough, Mokri finished the PCA trip with a fourth-place finish in a $25,000 High Roller for $340,200. He kept his bounty mojo with him at EPT Paris and picked up at least ten bounties for €105,000 in €10,200 Mystery Bounty. While he finished second for €82,950, his bounties made him the biggest winner of the tournament.
While there's plenty of luck in drawing the biggest bounties, Mokri's play style set him up to do so.
"I'm for sure calling wider than most people would," he explained. "I have (what) some people would say a very aggressive style of poker playing. And then that factors in when you're playing bounties, you're obviously going to be hunting wider probably. And when you're playing very aggressively, you get in a lot of big pots. So either you have a very big stack or you don't have much of a stack or you're out. In those Mystery Bounty tournaments, I like to have a big stack or no stack almost ... I feel like that makes sense."
Read About Some of the Biggest Hands at PCA!
"I've Always Been the Clown"
Like Grafton, Ren Lin and Tom Orpaz, Mokri is one of the select few players on the high-roller circuit who doesn't mind getting loose at the table.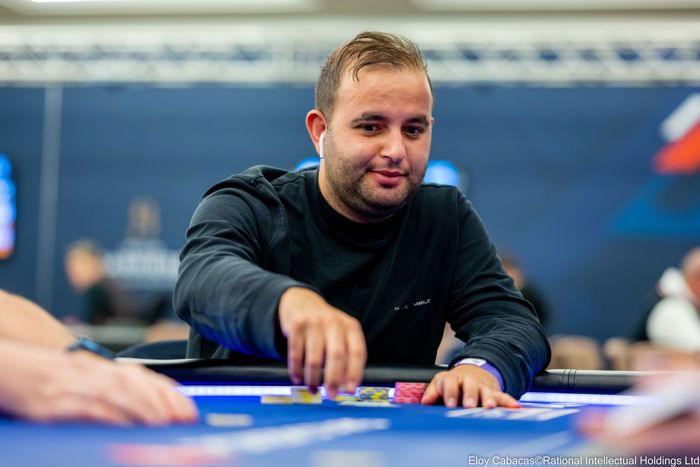 "I've always been like the clown, I would say. I like to joke around. The problem for me is (that) if things get too serious and too dry, I don't enjoy it. And if I stop enjoying it I probably won't do it anymore. I try to just be myself. This is just the way I am, my character. It's not a fake thing, it's just the way I am."
While some players like Will Kassouf and Scott Seiver have made careers out of table talk, Mokri said there isn't an exploitative factor to his extroversion at the table.
"A lot of people ask me this. I've always joked about I ask them (at the poker table) where they're from, how old they are, (and) after they answer I'm joking like 'information is key, blah, blah, blah.' But no, I don't really do it for the information. I just like to get to know people better and know who I'm playing with every day. And most of them, like I would say 99.9% of the guys I talk to are super cool and the nicest guys, no matter what tournament; not just the high rollers, just in general. But I act the same way at the $1k table as I do there. For me, I just like talking to people. I'm just trying to distract myself from thinking about how much money we're playing for. Maybe it's mostly for me than it's for others."
As jovial as he is, Mokri still feels it when he busts a tournament. When PokerNews spoke with him, Mokri had just returned from dinner after being eliminated from the EPT Paris Main Event on his second bullet.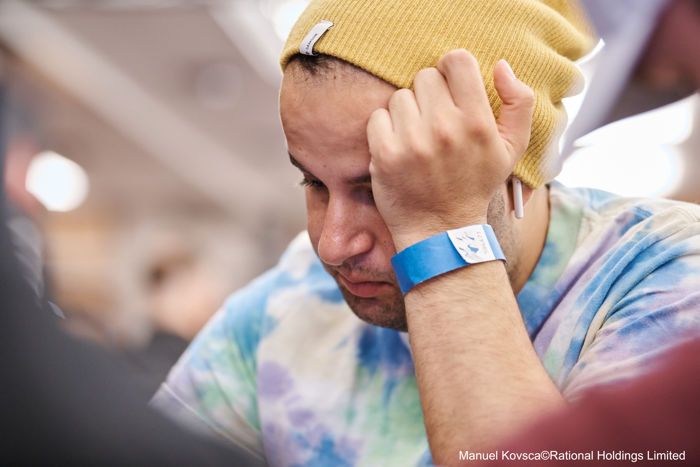 "I just busted the 50k and I came in with a very bad mindset," recalled Mokri. "I would say I was playing my D-game at this point. I had a big hand versus (Team PokerStars Pro Andre Akkari) where he stacked me, so I re-entered, and then the next bullet… I was just a bit dicey from beforehand, probably wasn't a good idea to play the tournament at this stage. But I did anyway, and now I'm going to go home tomorrow and relax for a week or ten days and then go to Triton Vietnam. That is the plan, at least. We'll see how it goes."
Mokri did make the trip to Triton Vietnam and managed to finish ninth in a $30,000 7-handed event for $119,000. He didn't pick up any five or six-figure bounties, but there are plenty of future poker stops for him to do so at.