Pros vs. Jones: One of These 3 Players is Hours Away From Poker Immortality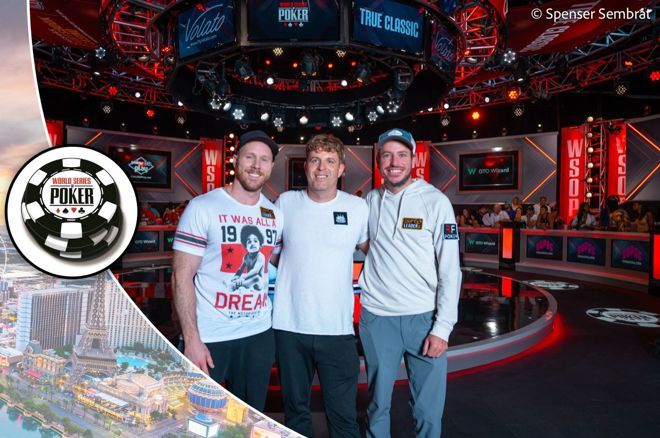 In the words of UFC ring announcer Bruce Buffer, who just so happens to be a poker enthusiast, "iiiittt's tiiiime!" Well, almost time (depending on when you're reading this) — 2 p.m. PT, to be exact — for the final day of the 2023 World Series of Poker (WSOP) Main Event. Three players will battle it out on the felt for a shot at $12.1 million and the world championship bracelet.
Steven Jones, Daniel Weinman, and Adam Walton, three Americans, will each be in for a grind tonight. Although Walton is technically the short stack with 165,500,000 chips, he'll begin play with over 80 big blinds and isn't far off Jones's lead (238,000,000), while the second place stack is even closer at 199,000,000. Barring a couple of coolers or some out-of-character play from these skilled individuals, strap in for a lengthy affair.
2023 World Series of Poker Hub
Bookmark this page! All you need to know about the 2023 WSOP is here.
Cards will be in the air at 1 p.m. but there will be a hour-long live-stream delay on PokerGO. PokerNews will provide hand-for-hand updates of the final day from start to finish.
Plenty of Dancing Chips
Last year, Espen Jorstad entered the final session of the Main Event with a commanding lead against Adrian Attenborough, while Michael Duek was on a true short stack. Jorstad used that big stack to his advantage and dominated play, much like he did throughout the entire final table, to win the 2022 world championship.
On Monday, the final session will likely play out much differently as all three players are not only capable of aggressive play, but they all have plenty of chips to make some moves. It will be interesting to see who comes out swinging early and whose strategy will be to wait patiently for the right opportunity. Will either of these three individuals play tight early in hopes of getting heads-up for the bracelet? That question will be answered fairly early on.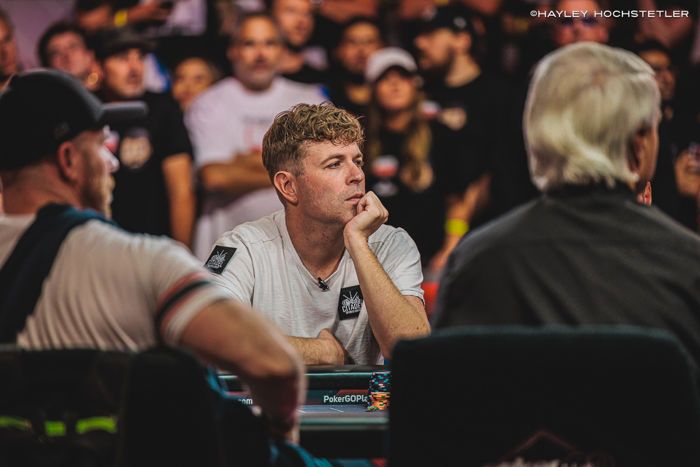 Weinman, given his experience in tournament play, seems to be the favorite according to social media. If true, his edge given the stacks, situation, and opposition likely isn't too wide. The poker pro from Atlanta had over $3.7 million in live tournament earnings prior to the start of the 2023 WSOP Main Event, according to Hendon Mob.
He's also a previous bracelet and WSOP Circuit ring winner. Walton, with $989,000 in prior tournament cashes, and Jones, a real estate broker from Arizona, had just $245,000 in Hendon Mob results, and they don't have near the pre-Main Event accolades of Weinman. But they've shown they're capable of battling, and defeating, tough competition throughout poker's world championship event.
Each of the three remaining players has a guaranteed minimum payout of $4 million, with $6.5 million going to the runner-up and $12.1 to the winner. The pay-jumps are massive and could impact their play.
Follow Live Coverage of the WSOP Main Event Final Table