Kevin Harrington Assumes Leadership as Chief Executive Officer of PokerStars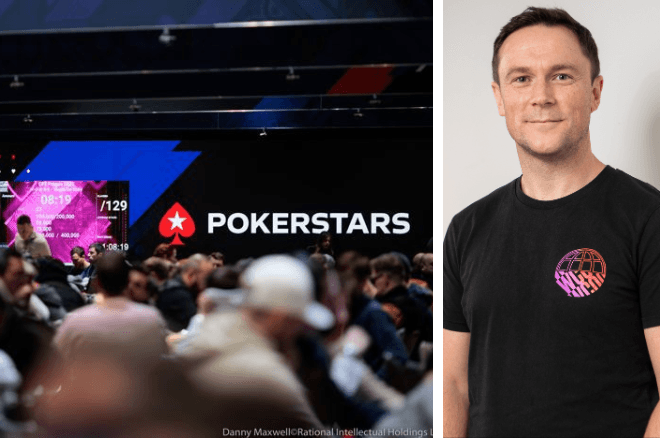 PokerStars, a prominent brand under the Flutter International umbrella, has recently announced the appointment of Kevin Harrington as its new Chief Executive Officer.
Harrington, who currently holds the position of Chief Commercial Officer at Flutter International, will now take charge of PokerStars' growth and performance in the next phase of its journey.
This strategic move comes as PokerStars expands its reach into more regulated markets than ever before. With Harrington at the helm, the company aims to enhance its wide portfolio of online products and live events, catering to the diverse needs of its ever-growing community.
While stepping into his new role as CEO, Harrington is no stranger to the PokerStars brand. Having been an integral part of the company for the past three years as the Chief Commercial Officer, he brings a wealth of experience and understanding of the business.
Kevin Harrington's journey with Flutter International began in 2012, and over the years, he has been actively involved with various divisions, including Betfair and PaddyPower teams. This extensive exposure has equipped him to lead PokerStars with a unique blend of leadership skills and a genuine passion for the game of poker.
In response to his new appointment, Harrington expressed his excitement, stating, "This is such an incredible time to be a part of the PokerStars story, with so many exciting plans for our players on the horizon. I'm proud to be taking on this role alongside a strong and passionate team as we work together on PokerStars' future, and I'm looking forward to meeting more of our players at our upcoming events, including EPT Barcelona."
Industry Insiders: Steve Preiss Becomes VP of PokerStars North America
The new CEO's vision for PokerStars involves building on the platform's success and leveraging the brand's recognition to forge ahead in the competitive online gaming market. With a dedicated team and a dynamic leader at the forefront, PokerStars is well-positioned to deliver innovative and captivating experiences to its vast player base.
As the online gaming landscape continues to evolve, PokerStars seeks to retain its status as a leader in the industry. Kevin Harrington's appointment as CEO reflects the company's commitment to remaining at the forefront of cutting-edge gaming technology and providing unparalleled gaming experiences for players worldwide. With a seasoned executive like Harrington at the helm, the future of PokerStars looks promising, and players can anticipate exciting developments that will elevate their gaming adventures to new heights.
Check Out PokerStars Tournaments On The PokerNews Online Tournament Calendar
If you need some help keeping track of the tournaments and events on PokerStars, you can use the newly launched PokerNews Online Tournament Calendar. This free-to-use tool shows you what tournaments are available to play and allows you to register for them without leaving the PokerNews website!