Industry Insiders: Steve Preiss Becomes VP of PokerStars North America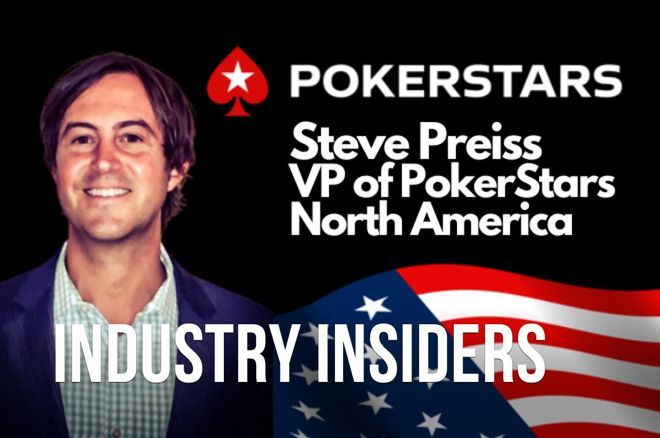 Table Of Contents
Steve Preiss is no stranger to the poker world. He was the man behind WickedChops Poker during the poker boom, and more recently was Head of Poker Operations for GGPoker. Now, Preiss has made his way over to Flutter International, the parent company of entities such as PokerStars, FanDuel, and even PokerNews. His new role – VP of PokerStars North America.
Preiss, who for many years was among the most respected members of the poker media, now finds himself in a position to help expand PokerStars' footprint in the United States, which as he reveals below, includes some plans poker players will no doubt be excited about.
Finding His Way to Poker
Preiss grew up in suburban Atlanta and attended the University of Georgia. In college, he began coding, learning HTML, PERL script, SQL 1.0 and JavaScript 1.0, and while in college, he was hired to code and build out MCI's intranet.
He quickly moved away from coding and into project management, joining an early Internet consulting agency called iXL. He was part of the project management team that built WebMD and e-commerce enabling Delta.com. He then shifted into marketing and investor relations and actually got to produce and travel on the iXL IPO and secondary float offering.
"I did a stint writing screenplays in LA after that, then came back to marketing and branding products for Aon," Preiss told PokerNews. "Like many my age, I came into the poker industry after the Moneymaker boom. Along with two friends, we started a website on the side that covered the game in a way that we weren't seeing at the time. Poker was fun, young, infinitely interesting and we wanted to read more about the personalities and stories that drew us in."
The site Preiss was referring to was WickedChops, a combination of his nickname "Chops," which he got back in 1991, and the Cooley Brothers at Wicked-PR.
"That led me to Brian Balsbaugh and Poker Royalty. I worked with Bbals for years managing digital media, TV, and consulting/strategy projects. From there I went to Churchill Downs before really focusing on more strategic work within the sector."
Preiss became such a force in the poker industry that he made the BLUFF Magazine "Power 20" multiple times based on a peer vote.
PokerNews recently caught up with Preiss to learn a bit more about his game-changing move within the gaming industry.
Q&A w/ Steve Preiss
PokerNews: How did the opportunity come about for you to move from GGPoker to Flutter? What appealed to you about it?
Preiss: First and foremost, I'd like to say how valuable and exciting my time at GG was. It was some of the best work of my life and I have nothing but gratitude for being there. Overseeing the partnerships and initiatives that brought GG from essentially a B2B operator to where it is now was incredible. I had such an amazing team there. I loved that group. And none of the success I had there happens without the work the product and tournament teams did before I arrived. But after three years, I wanted to find the next challenge.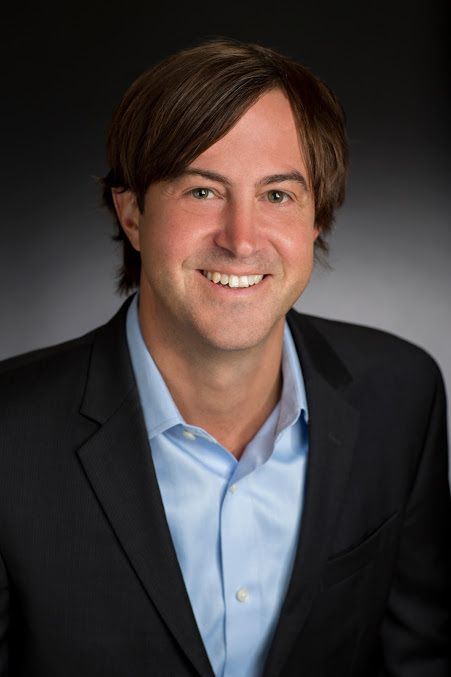 And that led me to Flutter.
I couldn't be more impressed with the organization as a whole from the beginning. I appreciate the acumen, stability, and ethics of the leadership team. That was key to me. It all starts from the top and rolls down. So, after a few months consulting, an opportunity for this current role came up. This wasn't a difficult decision. We're talking about PokerStars here!
From its beginnings with Isai to current leadership, PokerStars is the gold standard brand in our industry. We're the leader in regulated markets globally and in North America. The framework: from infrastructure to partnerships to in-house talent is second to none
We are poker. From its beginning, we've had an unmatched commitment to our customers and to the game. We have the biggest online poker series in the US and the largest guarantees, the most cash games, the most generous rewards. If you love the game—if you are truly passionate about poker and seeing it grow—this is where you want to be.
What sort of initiatives would you like to push in your new role in terms of the US market?
To my last point, throughout my career, I've genuinely cared about seeing the game grow and finding new audiences. In the US in particular, poker is part of our DNA. Finding ways to grow the game is key to me. There is not just one way to do that though. It's a multi-faceted approach, including being active in helping get more states to open up (and share liquidity) to content strategies that reach new players.
"The timing is perfect for PokerStars to relaunch the NAPT here in the Fall. You'll be hearing more about that in the near future."
Fortunately, I'm walking into a great situation here already. The partnerships formed with Red Bull racing, Neymar, the Detroit Red Wings, MLSE, and a soon-to-be announced sports team give us some unique experiences to bring to our players. These are exciting times with a lot of stories to tell. You'll see more of that from us soon.
As someone who has been involved with poker for many years, how do you feel about the future of both live and online poker in the United States?
I think poker is poised for another growth phase. And this is both for live and online play. For live play: Look at this year's WSOP. Ty Stewart, Jack Effel and team are shattering records. Look at our EPT since we relaunched out of COVID. The events and content we're producing are world-class. Look at what the WPT did at the Wynn last December and the buzz still from that event. Mid-stakes tours are still crushing it at more local and regional levels. The live poker market in the US has never been stronger.
The timing is perfect for PokerStars to relaunch the NAPT here in the Fall. You'll be hearing more about that in the near future. We also have an exciting regional event kicking off later this summer. We're coming to you, Philadelphia.
I wanted to highlight live events first because it shows the potential for where online is headed. Now we all know that online poker in the US faces more regulatory hurdles, but the early overall numbers are still strong in these early stages. This extends past the US and into Ontario as well.
We're nearing a tipping point for meaningful growth via shared liquidity. Just one or two populous states open up and the market is primed for rapid growth for all operators. The underlying enthusiasm and continued growth for live poker play is a strong harbinger for what's to come online.
Executive Editor US, PokerNews Podcast co-host & 2013 WSOP Bracelet Winner.