Industry Insiders: Steven Pique Takes Years of Experience Downtown to Golden Nugget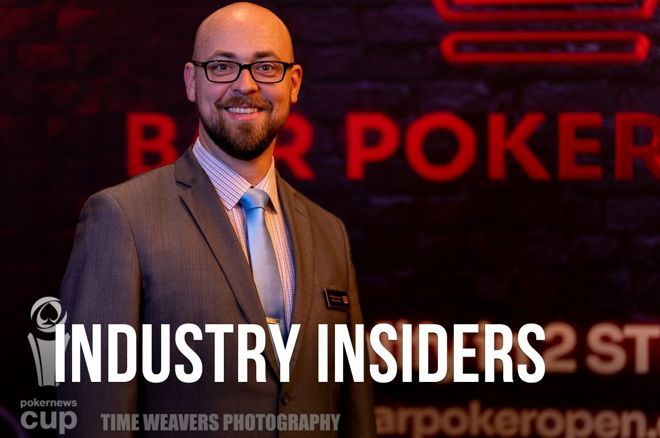 This weekend, the PokerNews Cup $1,100 buy-in, $1,000,000 GTD Main Event is playing out at at Golden Nugget Las Vegas.
The PokerNews Cup is part of the Golden Nugget 14th Annual Grand Poker Series, which features 81 events and offers over $3 million in guaranteed prize money from May 31-July 3. The tournament, which runs June 24-28, will be live reported here on PokerNews, and there will also be a live streamed feature table on Day 2 as well as final table action on Tuesday's Day 3 finale.
As part of PokerNews' continuing Industry Insiders series, we caught up with Poker Shift Manager at Golden Nugget Las Vegas Steven Pique.
From Mississippi to Traveling the Country
Pique, 37, is no stranger to poker. The former poker room manager at Sahara has found himself at the Golden Nugget, which is the most recent destination on journey that began many years ago in his hometown of Long Beach, Mississippi, located about 10 minutes outside Biloxi.
Pique, who has a Bachelor's in Science from the University of Southern Mississippi in Hattiesburg, dabbled in Laboratory Science for a while after college, mostly environmental work, but soon found his first poker job at Harrah's New Orleans in December 2011,
From there, he followed friends to the traveling circuit.
"The idea of traveling the country seemed pretty glamorous. I traveled, dealing and flooring in different cities. I made connections with people working the World Series of Poker (WSOP) summer event. During those events, I had an opportunity to deal some prolific events, including mixed events, bracelets, streams, TV tables, final tables, One Drop events and dealt downs on Day 7 of the Main Event. It was such a blast and I will never forget my time with the WSOP."
It was also on the circuit that he met his wife, Jennifer Gay, who has spent a ton of time in the poker world herself and has a very extensive background in gaming.
"She is now a full-time influencer and spends her time cultivating interesting content about the city of Las Vegas," he said of his wife, with who he shares two sons, Carter (8) and Jake (4).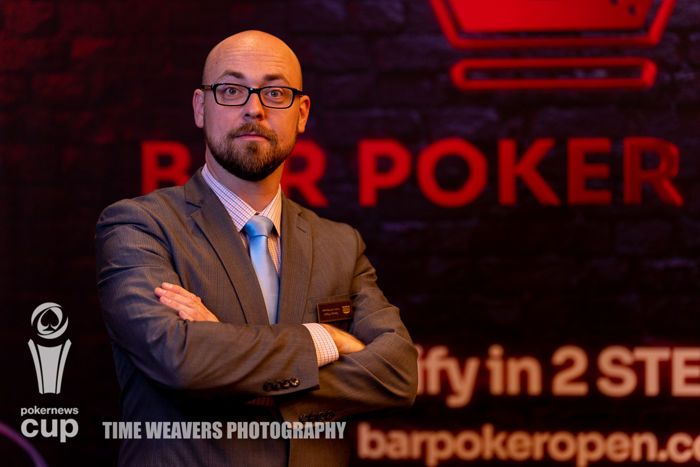 Bringing His Expertise to Vegas
Eventually Pique accepted a Dual Rate supervisor position at Aria Poker, eventually working his way up to supervisor and running shift. In 2019, he opened the Sahara Poker Room as the Operations Manager. He was previously profiled for that role in Industry Insiders here.
From there, he made his way up the street to downtown Las Vegas' last remaining poker room, which was also one of the oldest in the city.
"I know Golden Nugget to be an established and well-run poker room," said Pique. "Andy Rich helped guide me during my tenure at Sahara Poker. He was always quick to respond with any questions or concerns or if I just wanted to bounce ideas off him. I have a ton of respect for him, so I was eager to jump at the opportunity."
He continued: "I wanted to be excited about poker again. Running a brand-new room in Las Vegas is definitely a grind. Building and cultivating games from scratch is very mentally taxing. It was very rewarding when firing on all cylinders, and at times extremely tough to maintain. I may set my sights on managing a poker room again in the future, but am very content for the time being. I love the environment at Golden Nugget and the people I work with are great. My current goals are to be a positive influence at Golden Nugget poker and with my team."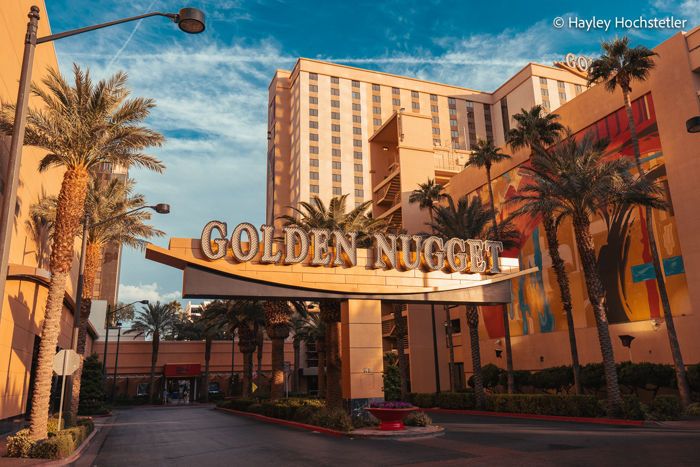 What Separates Golden Nugget from the Competition?
With as much experience as Pique has, it didn't take him long to see that there was something special about the Golden Nugget.
"I have been there a short time but have already developed worthwhile relationships with the people I work with. Poker is such a tight-knit community in Las Vegas. It's just amazing that we all have so much in common … Standing the test of time gives us bragging rights. While it definitely creates a corner for Golden Nugget Poker being the only game downtown, we also follow through by creating a great environment for our players."
He added: "There are still many amazing rooms in Las Vegas to play poker. Poker rooms have to offer more if we are to continue to build our base, and to bring new players to the game to create sustainability for us all. Golden Nugget Poker offers uncapped games across the board and dynamic, interesting promotions that keep our games fresh and exciting. Honestly, this room is an unsung gem and really represents the old Vegas feel. I'm very grateful to be a part of it all."
The Golden Nugget has developed a reputation as a fun place to play thanks in no small part to several popular features including:
Double high-hand jackpots. $3-$6 limit players who hit quads have a chance to win up to $1,198 bonus.
No-limit cash games have no cap on the buy-in, which creates some fantastic action.
They're the last poker room in Las Vegas where $100 bills still play on the table.
They have a progressive Bad Beat Jackpot that pays out the entire table if somebody loses with 1uad deuces or better. The Bad Beat Jackpot starts at $10,000 and grows daily until it is hit and re-sets.
For more information on Golden Nugget check out the PokerNews room review here.
Check the BRAVO app or call the Poker Room direct for an up-to-date Bad Beat Jackpot amount at (702) 386-8383. As a 24K Select Member you will earn $2 an hour in comps while you play in our cash games. The comps can be used at any Golden Nugget Las Vegas restaurant, as well as any Landry's restaurant nationwide.
More Industry Insider Profiles
Here's a Brief History of the PokerNews Cup
Executive Editor US, PokerNews Podcast co-host & 2013 WSOP Bracelet Winner.