Get to Know Lukas "RobinPoker" Robinson, PokerNews' First Online Ambassador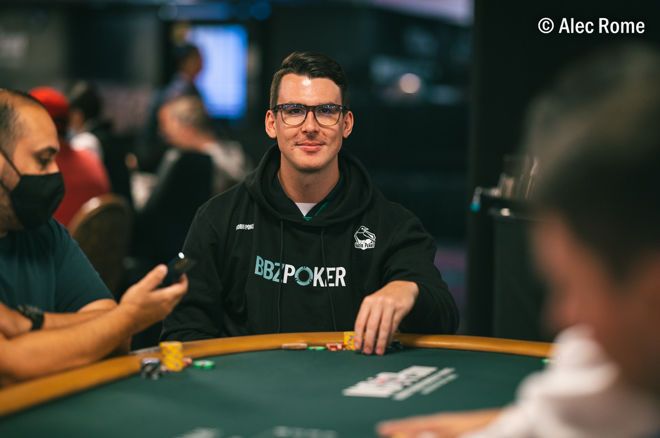 Table Of Contents
Back in July, Lukas "RobinPoker" Robinson was announced as the first PokerNews Ambassador, a role that sees him streaming online poker on Twitch.
Robinson made a name for himself in the streaming community in 2021 when he became the first player to stream his poker sessions for over 1,000 hours across 100 days. Thanks to the ambassadorship with PokerNews, fans can easily follow Robinson at the tables and expect plenty of giveaways and promotions through his Twitch channel.
Robinson appeared as a guest on last week's episode of the PokerNews Podcast, where he spoke with Chad Holloway about his streaming record, playing the World Series of Poker (WSOP) Main Event with his dad and life as a PokerNews Ambassador.
The full PokerNews Podcast episode with Robinson can be heard below.
Setting a Poker Streaming Record
Though he's been playing poker for years, Robinson didn't start streaming until 2021. "I'm quite new, I'm quite the new ambassador. I quit my job, started in 2021 and started with GG(Poker) as part of their streamer platform."
After meeting PokerStars streamer Arlie Shaban, who had set a poker streaming record of 1,000 hours in 125 days, Robinson was motivated to shoot for a streaming record of his own.
"I was like, that (Shaban's streaming record) is crazy," said Robinson. "But something in the back of my crazy brain was like, hmm, why not? And then it wasn't until a year later that I gave streaming a go for a year, which people don't know. I was doing a full-time job and then tried streaming in the evenings. And it wasn't really going anywhere and I just wanted this so bad. And I thought, how can I stand out from the crowd? How can I be different?"
Living at home and with a bankroll of $8,000, Robinson decided to go for it and began streaming 10 hours a day with no breaks. "And sometimes you've just got to do risks in life, and obviously, I was lucky for it to work out."
It wasn't all smooth sailing during the 2021 streaming marathon. Robinson was stuck $2,000 early on in the challenge before he won a Bounty Builder on PokerStars to get back on track.
"I literally just burst into tears," he recalled. "I'm just crying because I just didn't think that I was going to complete the challenge. I didn't think I could continue. And it was just a big relief. And that sent the ball rolling. I went on a $10,000 upswing the first 50 days."
Robinson continued, "I then went on a $10,000 downswing and lost every day from like Day 50 to like Day 97. And then Day 97 is when I had a $22,000 bink on PokerStars. So that was obviously just the dream end of the challenge."
What's Next For RobinPoker?
Besides streaming online poker tournaments, Robinson has gotten plenty of experience in the live realm in recent years.
In 2021, he got to play the WSOP Main Event with his dad, Peter Robinson, in 2021 (Lukas Robinson did not cash, while the elder Robinson finished 985th for $15,000.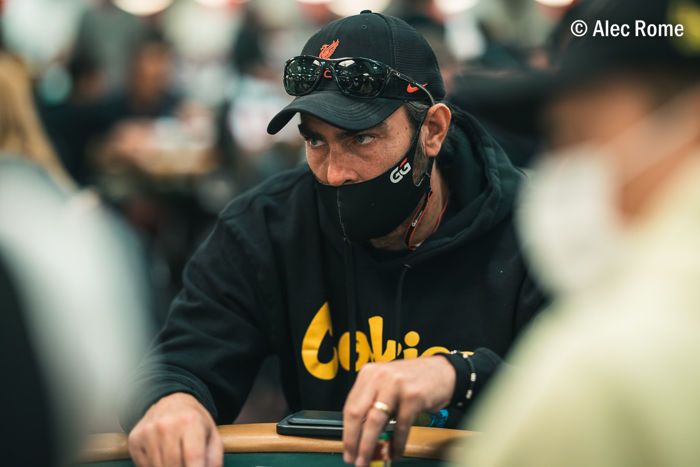 "(Playing the Main Event) was my dream, to be honest," said Robinson. "That year I played it for the first time and that was a really big checkmark ticked off for both of us."
The father-son duo also got to play the WSOP Tag Team event, which "is one of the funnest events to play, especially obviously if you're playing it with your dad."
With some experience in high buy-in events under his belt, Robinson plans to play at the World Poker Tour (WPT) World Championship in Las Vegas in December. His fans may have the opportunity to play the WPT World Championship with Robinson, thanks to a special promotion in conjunction with WPT Global.
"To get the chance to play in a WPT, not only any WPT but the WPT World Championship, is definitely going to be a dream come true," he said.
For more on Robinson, follow him on X (formerly Twitter) and Instagram at @RobinPoker and on Twitch at twitch.tv/robinpoker.