¡Vamos, Vegas! Sergio Perez Races Down the Strip in Red Bull F1 Promo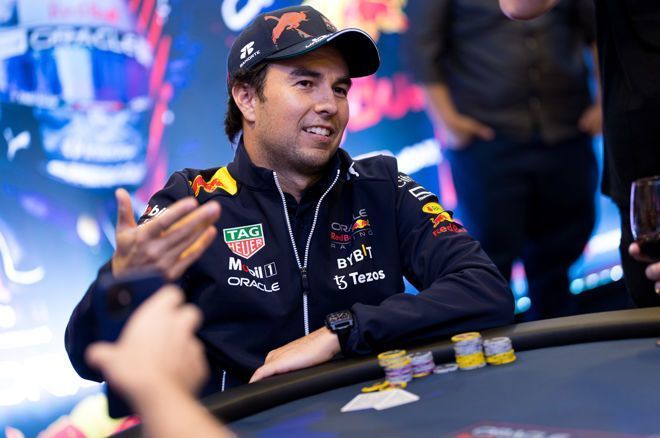 The Oracle Red Bull Formula One racing team released a promotional video ahead of November's Las Vegas Grand Prix and it's an action-packed preview of what F1 has to offer when it invades the Strip this fall.
Grand Prix weekend runs November 16-18 for the circuit's third trip to the U.S. in 2023 and its first to Las Vegas. The track will utilize a stretch of the famous Strip as well as a loop around the newly-constructed MSG Sphere. F1 has also constructed a $500 million paddock that will serve as the start/finish line on a lot behind the Strip.
Readers might remember hearing about the race car tearing through the Wynn Las Vegas last November. It appears that was part of the production for Red Bull's epic race through Las Vegas.
https://twitter.com/PokerNews/status/1588509207183388675
The video features Christian Horner — Team Principal of the Red Bull Formula One squad — and Red Bull driver Sergio "Checo" Perez. Perez is half of the Red Bull team under Horner along with Dutch driver Max Verstappen.
The Mexican driver was previously seen on PokerNews when he knocked out Ramon Colillas with a cooler on the first hand of a PokerStars charity poker event at the Brazilian Grand Prix in November. The tournament was held at the Red Spade Pass event in Sao Paulo — a unique experience born out of the partnership that Oracle Red Bull and PokerStars created in 2022.
Check out Checo's charity poker tournament cooler against PokerStars Ambassador Ramon Colillas
Perez has been with the Red Bull team since 2021 and Horner is its fearless leader. Horner, a former race car driver himself, gained worldwide popularity with a central role in the Netflix docuseries Formula 1: Drive to Survive. The championship-caliber Austrian team has dominated the F1 scene lately and they currently sit atop the team points race with a very comfortable lead.
In the video, Perez can't find his race car after a wild night out in Las Vegas. With just a steering wheel in hand, he runs into a knowing Horner in an elevator and attempts to offer an explanation. In a James Bond-like tuxedo, Horner listens to Checo's story with his usual cool-as-ice demeanour.
Checo's night on the town starts at a roulette table where he meets fellow racers Bryce Menzies and Emelia Hartford. Menzies is a Red Bull truck driver and six-time off-roading champion, while Hartford is a custom car builder and content creator with a popular YouTube channel.
Menzies and Perez can't help but challenge one another and soon it's off to the races through the streets (and casinos) of Las Vegas and the valley's deserted outskirts. Also featured is local legend Wayne Newton, as well as magician and America's Got Talent winner Mat Franco. Franco showed up for the climax of the video with a disappearing act of the Red Bull race car as Perez zoomed up and down the Las Vegas Strip.
Check out the full video here and see where the Red Bull car ended up:
PokerStars to Send Players to Las Vegas Grand Prix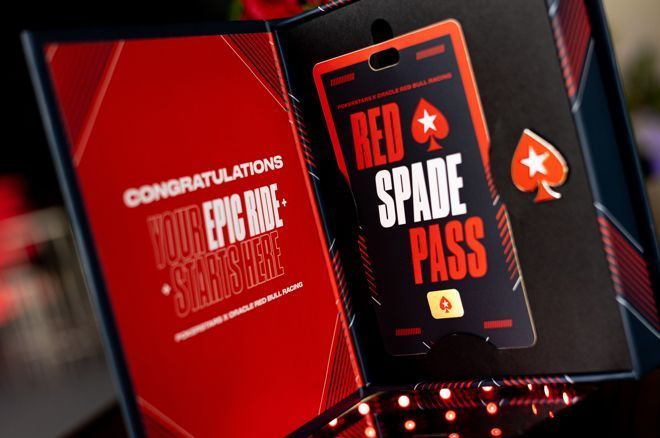 Thanks to the partnership between PokerStars and Oracle Red Bull Racing, Red Spade Passes for the Las Vegas Grand Prix will be up for grabs.
One pass has already been claimed thanks to a freeroll that took place in June. More passes will be announced in the run-up to the big race, so keep your eyes peeled for these opportunities.
Find PokerStars on the PokerNews Online Tournament Calendar
The PokerNews Online Tournament Calendar is a free tool that shows all of the upcoming and in-play tournaments you can enter at PokerStars, and do so from the comforts of thePokerNews site. Several filters are available to help you narrow down the perfect online tournament for you and your bankroll. Why not give it a shot today?
Las Vegas-based PokerNews Live Reporting Executive, originally from Chicago, IL