$6,000 in WSOP Reporting Freerolls on PokerStars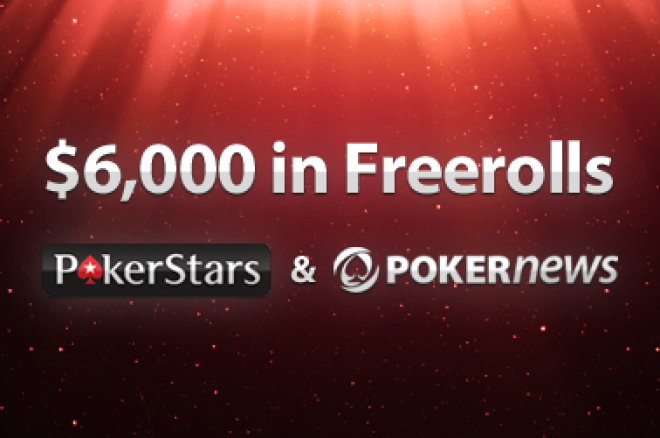 To celebratePokerStars' sponsorship of PokerNews' coverage of the 2010 World Series of Poker, we're bringing you a series of freerolls with a total of $6,000 up for grabs. There are three freerolls total, each with $2,000 added to the prizepool and distributed as per PokerStars' standard payout structure.
These freerolls are open to anyone with a PokerStars account, whether or not you signed up for it through PokerNews. If you don't have an account and are looking to get in on the action, you can sign up for a PokerStars account through PokerNews and take advantage of our sign up bonuses as well as our exclusive freerolls.
The first on begins July 15 at 19:05 EDT. If you can't make that one, you have two more opportunities to win some cash on July 16 and July 17 at 19:05 EDT as well.
To register for the $2,000 PokerNews WSOP Reporting Freerolls you'll just need a PokerStars account and the password which will be released a few hours before the tournament is to begin.
So while you're railing all the action coming at you from our WSOP Live Reporting Team, enter for your chance to win a piece of the $2,000 prizepool each day!
Remember, to get your WSOP fix check out our live reporting page and as always, follow us on Twitter for up-to-the-minute news.