Play Your Favorite Video Poker Games Online - 24 Hours a Day, 7 Days a Week - at Casino.com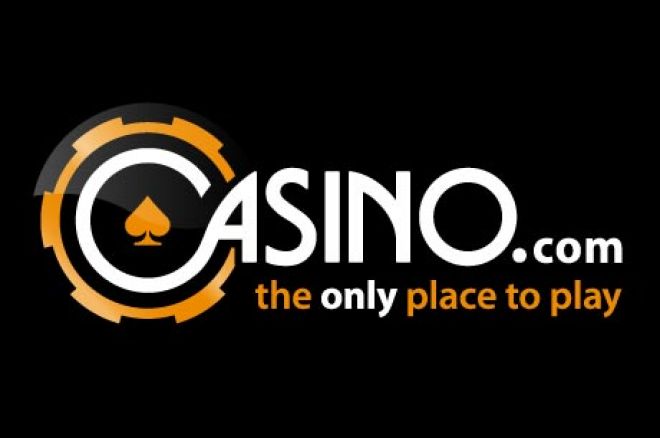 This is an advertisement
On the felt isn't the only way to experience exhilarating poker action; in fact, millions of people enjoy a different form of the game — video poker! Now, Casino.com is offering a variety of video poker games to satisfy enthusiasts.
Casino.com is known as "the only place to play," and that's especially true when it comes to video poker. With over six years expertise in online casino gaming, Casino.com offers an excellent selection of video poker games including, but not limited to, Aces and Faces, Megajacks, and the ever popular Joker Poker!
So what make's Casino.com's video poker selection so engaging? In regard to Joker Poker, the game has proven extraordinarily popular for one simple reason — a 53rd card in the playing deck. As Casino.com explains: "The addition of the Joker card to you standard 52-card deck transforms ordinary online video poker into a fun-filled, Joker-filled poker casino game. Don't you agree that online card games are simply more fun when you've got wild cards?"
Playing video poker on Casino.com is easy. For example, on Joker Poker, all you need to do is follow there simple steps:
Make a deposit (over 30 deposit methods).
Place your bets.
The dealer will then give you five face-up cards and you'll choose whether you want to hold or discard each card by clicking on the card or on the "Hold" button beneath each card.
You will then click "Deal" to replace your discarded cards with new cards. Until this point, this video poker game is identical to other versions of the game, like Deuces Wild or Aces and Faces. But it's in the evaluating of your poker hands, the addition of the wild joker, and the payouts that this game differs. Because you have the advantage of the extra card, some of the payouts are altered. For example, the lowest possible winning hand is a pair of kings. If you get two queens, that will not be considered a winning hand. (A pair of aces, however, is a winning hand.)
Double your winnings with Joker Poker if you chose. After each poker hand you win, you'll get the opportunity to either collect on your winnings (thereby foregoing the bonus round) or to double or half double your winnings. You'll do this by selecting one card of four, which needs to be higher than the computer's face-up card. If it's higher, you'll double what you earned in the last round; if it's lower, though, you'll be forced to leave the bonus game with nothing.
Casino.com, which is enjoyed by players in over 189 countries worldwide and offers casino software in 46 languages, is so confident you'll love its video poker games that they allow you practice for free.
In addition to video poker, Casino.com offers slots, table games, card games, scratch cards, blackjack, craps and roulette. What's more, it's offered all on a safe and secure site, which features a 128-bit encryption. Finally, Casino.com is brought to you by ONISAC Limited, a Gibraltar registered company and is authorized under the provisions of the Gambling Act 2005 of the Laws of Gibraltar.
Play video poker at the world's best online casino now. Just download Casino.com and either create a real-money account or practice to get started. If you have any questions about playing online video poker, Casino.com is available 24 hours a day, 7 days a week to assist you. Have fun playing video poker at Casino.com – the only place to play.
Get all the latest PokerNews updates on your social media outlets. Follow us on Twitter and like us on Facebook now!