Destination Poker: Eight Things You Didn't Know About Moving to Play Online Poker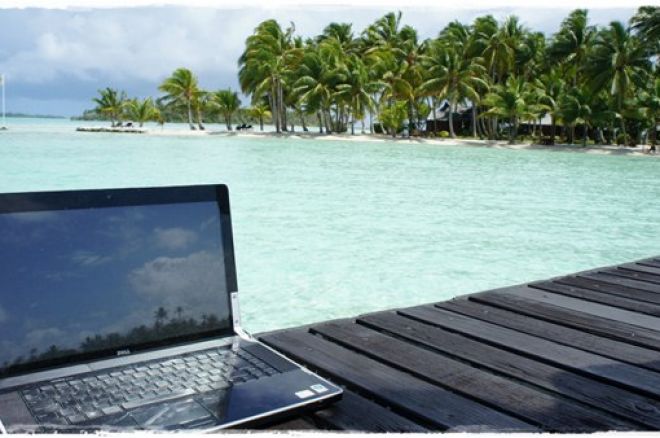 If you've ever considered leaving home to play online poker in a different country, you're just like thousands of other players. The concept of moving can be overwhelming to think about, but luckily, a unique company exists that is built to handle all the logistics a poker player could ever need – from finding the best Internet access to ordering a pizza.
Meet Poker Refugees, founded post-Black Friday to help online players move abroad to continue their careers. Despite having helped nearly 180 players move in the past year, they continue to relocate poker players and sports bettors throughout the world each month.
Poker Refugees was founded by Kristin Wilson, a Florida native and international real estate consultant who watched the online poker industry's rise and fall from Costa Rica. A former pro surfer, she has lived in four countries and once had an international travel schedule with more annual stops than the World Poker Tour. Empathizing with the players' situation, she decided to help.
The most popular destinations for players include cities in Canada, Costa Rica and Mexico, although Refugees offers options to move to Malta, Panama, Ecuador and nearly any other country in the world.
If you've ever considered moving, but thought it would be too big of a commitment, too impossible, or too much work, consider these facts about the process:
1) Time and Effort: Refugees does all the work ahead of time so you can start playing poker again within hours of arriving in your new home. Forget struggling with what to do, where you'll live or what documents you need. Refugees takes care of everything so you can focus on what you do best and love the most – grinding.
2) Residency: You don't have to give up your U.S. citizenship or apply for legal residency in a foreign country just to play poker again. "Refugees" enter and exit most countries freely on tourist visas and can visit home as often as they'd like.
3) Online Tournaments: Once you're up and running on your favorite sites like PokerStars and Full Tilt, you can take advantage of major tournaments with major prize pools such as WCOOP, SCOOP and FTOPS, which is just around the corner in December. You can even grind online while traveling for live tournaments such as the PokerStars.com EPT and PokerStars.net LAPT.
4) Destinations: Every player is different, so the company can custom-design relocation packages to almost any country where poker is legal, even if it's not listed on the website.
5) Traveling Solo or in Groups: Regardless of background, Refugees' clients include individual players, groups of friends, couples and families. The company even helps match players up with roommates or set up poker houses.
6) International Community: Poker Refugees helps players from around the world, including France, Brazil, the U.K. and throughout Europe. You don't have to be a U.S. citizen to want to travel and enjoy playing online from a different country! Once you relocate, connect with other Poker Refugees in your new area code.
7) Sports Betting: Online poker rooms weren't the only companies to get the shaft on Black Friday. The entire gaming industry took a beat, and now professional sports bettors make up a growing percentage of Refugees' clientele.
8) All Ages: Poker Refugees has helped men and women from ages 18-65 continue their online poker careers in a new country. Clients include amateurs starting their careers, well-known seasoned pros, poker coaches, WSOP bracelet winners and PokerStars Team Online pros. Poker Refugees helps players of all levels make it happen.
For more information on making your own move, check out www.pokerrefugees.com.
Still questioning the concept? Check out player testimonials, videos, articles and more buzz on poker forums such as PocketFives.com and [URL="http://forumserver.twoplustwo.com/28/internet-poker/poker-refugees-official-
player-relocation-thread-1188387/#post32385907"+]2+2[/URL], and on the below social networks:
Facebook - http://www.facebook.com/pokerrefugees
Twitter - @pokerrefugees
YouTube - http://www.youtube.com/pokerrefugees
*Advertorial