Unibet Receives a Good Reception Three Months After Stand-Alone Client Launch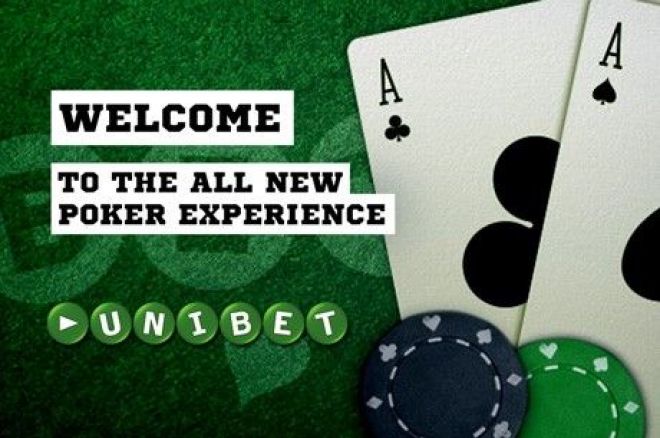 In February 2014, Unibet Poker made splashes in the online poker world as the room decided to leave the Microgaming Poker Network and launch a new, standalone poker client developed by Relax Gaming.
Three months later, the industry seems to have approved that decision, as numbers and comments on Unibet's new poker platform are showing that the Swedish-owned gambling group based in Malta has probably won its hazardous bet.
It was questionable, at the time, whether Unibet would be a viable poker network after leaving Microgaming. After three months since the launch of the new platform, Unibet is ranked 22nd on the PokerScout Online Traffic Report, with an estimated average of 375 players playing ring games based of a 7-day period.
The site, however, is not providing figures to PokerScout - and Unibet answered to the estimates above saying that that they believe "an average of 550 players to be more accurate."
While this may not seem an enormous number of players, it is enough for cash games to be running around the clock. Unibet Poker also seems to attract many micro and small stakes players for all types of games thanks to a recreational environment and a low rake structure.
Reception of the new software has been fairly positive so far, especially according to a 1,400-post thread on 2+2 Poker forum, titled "[Attention] Unibet leaves Microgaming - Party-Style incoming :/."
The thread, which was opened in December 2013, started out with the original poster "ilikemilkncookies" asking for more information about Unibet's decision to leave Microgaming, and the future of the poker network itself as one of its core skins was about to leave.
Few months after the first post, the thread dedicated to Unibet's new poker software published many messages in support of the change.
A good example of what the community seems to think about Unibet's new poker software is a post published by a forum user named "Lemikinge", as he confessed to have made Unibet "my main [poker] site now. I'm a lifetime micro-stakes player ,with no interest in moving up," Lemikinge explained, "so Unibet is what I was looking for. The games are soft and I don't feel like I am getting "raked" away as it happened on many other sites I have played at."
Join the fun and lots of soft players at Unibet!
If you are looking for a low rake and soft player environment, Unibet is the right site for you. This especially applies to lower stakes professional and recreational players where the games are some of the softest around.
If this describes you, you should definitely consider signing up to a Unibet Poker account now. Just sign up to Unibet through our links and you will be rewarded with a 100% first deposit bonus up to €500 to help quickly kickstart your bankroll.
Get all the latest PokerNews updates on your social media outlets. Follow us on Twitter and like us on Facebook now!