How To Choose The Best Online Casino: Progressive Jackpots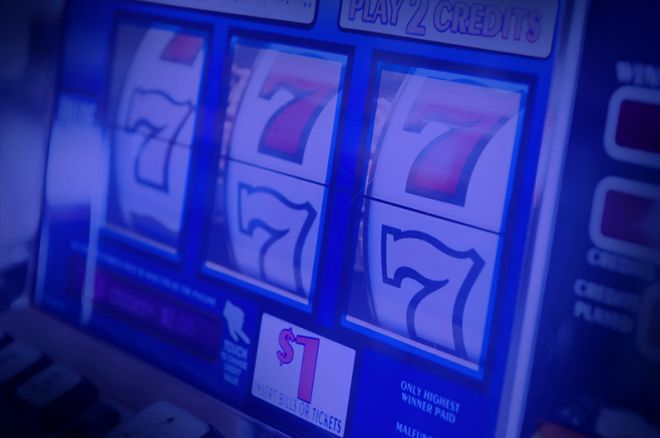 Winning money at a casino is always exciting. It doesn't matter whether you've finished a blackjack session ahead a little or hit a slot for a hundred euros – it's still a thrill.
For many people, that's enough. But everyone is tempted, at least once in a while, by those colorful, always-increasing displays on casino websites showing progressive slot jackpots paying out €2,432,985…€2,433,043…€2,433,386…
That's not just exciting. That's life-changing money. If a possibility like that intrigues you, it could be how to choose your first online casino: the progressive jackpot possibilities.
What's A Progressive Jackpot?
Brick-and-mortar casinos have been using the lure of multi-million euro payouts to attract customers for years. When online casinos became popular, they quickly adopted the technique, offering progressive slot payouts to entice new players – and keep existing players chasing after the big money.
Casinos make lots of money on the promotion because it isn't won very often. But gambling, for many people, is all about chasing a dream. And for many, a seven-figure payout is a dream worth chasing.
People often say "I like to gamble for the fun and entertainment, not for the money." But, what if you could have both?
The idea behind a progressive jackpot is simple. A large number of slot machines (occasionally, table games) are linked together electronically, and every time someone makes a bet on any of the machines, a small amount of the bet is placed into a separate pot.
That's where the name "progressive" comes from; even though the individual machines still pay out on their normal pay tables, the separate jackpot progressively gets larger and larger as people play their machines, until someone eventually wins the big money. The odds of winning a progressive jackpot are extremely small so the combined pot can reach incredibly high amounts, usually well over a million euros before it's finally claimed.
At brick and mortar casinos, the slot machines linked together can be in different casinos over a large area. For online gaming rooms, the progressive jackpots are usually administered by the big firms that manufacture the gaming software (like Microgaming) and run throughout the world.
As you'd expect, the more people who are playing on linked progressive machines, the higher the jackpot will get and the faster it will increase. For that reason, the progressives are usually the most popular slots in an online casino.
There are a few other things you should know before we give you some tips on how to choose your first online casino by checking the size of their progressive jackpots. First, the vast majority of slots in an internet gaming room are not progressives; it will be easy to find the ones that are, but don't expect that you'll be shooting for seven figures whenever you play a slot machine.
Second, you can't win the jackpot unless you're playing the maximum number of coins. If you're a gambler, there's no worse feeling than "hitting" a jackpot and then realizing that you didn't play the max bet.
Third, jackpots are often paid in the advertised currency, no matter what currency you're using – if that's the case for the game you're playing, it means that if you can play with "cheaper" dollars or pounds instead of "more expensive" euros, you're giving yourself better odds.
And finally, your chances of winning a progressive jackpot are extremely small; in fact, your odds of winning the lottery are twice as good. But if you have the money to gamble, why not think big? You still play the lottery once in a while, right?
As of this writing, the jackpot at MegaMoolah is of more than €4,000,000. This is life-changing money.
The Top 5 Progressive Jackpots Online
We won't list the exact amount of each of these progressive jackpots, since as you understand by now, their value has already changed since you started reading this sentence. But here are the top five online progressive jackpots, to help you choose your first online casino.

MegaMoolah: Available at BGO Casino, one of the best-known and solid gaming sites online, the African-themed MegaMoolah has been nicknamed "The Millionaire Maker" because of the enormous jackpots it pays out. The slot machine's progressive pot never goes lower than one million euros, and the highest payout ever was €6.3 million with several others topping €4 million. As of this writing, the jackpot was even higher than that. Lots of other payouts are available as well, including the "major" for €10,000.

Gladiator: This slot is available at William Hill, which is perhaps the most famous and respected of all online casinos. Gladiator is a Playtech game based on the hit movie of the same name; at times, you'll see scenes from the movie as you play, and bonus games are based on famed settings like the Coliseum. The biggest Gladiator progressive jackpot in history was nearly €2.5 million, and right now it's climbing back toward €1 million.

Roulette Royale: You can play this game at the world-famous Ladbrokes, and it's noteworthy because it's one of the very few online progressives that is a table game rather than a slot. Since this is a roulette game, winning the jackpot requires a different type of strategy. You only have to play one credit each time, and you win the whole pot if you play the same number five times in a row and win all five (you can win smaller amounts by hitting the same number four, three or twice in a row). This progressive jackpot starts at €60,000, but the average win is €670,000, with several going over a million euros.

Beach Life: This extremely popular slot can be played at the always trustworthy Betfair Casino, and its beach theme can get you in the mood to spend time in the islands (or perhaps buy your own island) if you hit the progressive jackpot by catching five wild symbols on the same spin, with the fifth landing on the 20th payline. Sure, that's not extremely likely, but the big prize regularly hits well over €1 million, and it was approaching €6 million as this article was written.

Funky Fruits: Also available at William Hill, Funky Fruits is a Playtech slot somewhat like Farmville on steroids – that is, if you could make more than a million playing around on Facebook. The jackpots average nearly €2 million per win, and it pays out more frequently than just about any other progressive slot, once every eleven weeks.
People often say, "I like to gamble for the fun and entertainment, not for the money." These five games let you have plenty of fun and entertainment – and someone is going to win millions of euros playing them. If you're considering progressive jackpots when deciding how to choose your first online casino – why shouldn't you be the one taking home the cash?
Get all the latest PokerNews updates on your social media outlets. Follow us on Twitter and find us on both Facebook and Google+!