How To Choose The Best Online Casino: Live Casino Games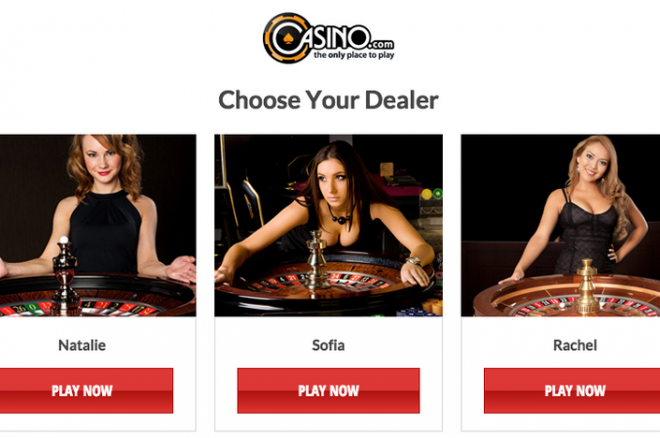 Millions of people play at online casinos regularly and love the experience, and many fans choose to miss out on the convenience online rooms offer for one of two reasons:
They don't trust the "behind-the-scenes" random number generators which determine the outcome of every spin of the wheels, roll of the dice or draw of the cards.
They originally became gamblers at brick-and-mortar casinos with real tables and real dealers; playing on a screen, without any human interaction, just doesn't have the same feel to it.
If you feel the same way, here's the solution to finding an online casino that delivers an interactive experience from the comfort of your screen: live casinos with live dealer games!
Yes, they do exist!
Live casino games offer a refreshing change from the impersonal RNG-guided games which have been the staple of internet gambling sites for quite some time. Just in case the concept is still unclear, below we explain in detail how live casinos work, and how you can join the fun!
How Live Casino Online Gambling Works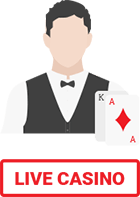 Live casino gambling online is a lot like being in a "real" casino: you get to watch the dealer shuffling and drawing cards, or spinning the roulette wheel.
The dealer is real, the cards are real, the wheel is real, and you can see exactly what happens. You don't have to trust that random numbers generated by software and translated into "cards" or "numbers" are honest and trustworthy (even though they are).
When playing live blackjack games for example, all the players are dealt actual cards, and you can watch as they are dealt out to each player at the table.
Live casino roulette on the other hand allows you watch as the wheel spins and the ball drops onto a number, instead of being forced to trust that computer software is generating random results.
Most live casinos are also set up with chat functions, so you can chat with the dealer and the other people at your table as you play. It's not the exact same experience as walking into a casino and sitting down at a blackjack table, but it's amazingly close once you get used to it.
You may be one of the people who's been reluctant to choose your first online casino because the internet experience didn't feel "right" for you. Live casino play can eliminate all that hesitation and ease you into the modern craze of online casino games.
The Best Casinos that Offer Live Dealer Games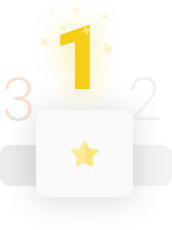 Top online casinos are adding more live tables to their collection every month to address the rising demand for live games. While the quantity of live casino experiences online is high, finding a quality room with a smooth running platform for live gaming can be challenge.
Why?
Some rooms are better choices than others either because they've moved up the learning curve and present thebest live dealer experience around, or because they have extremely attractive games and favorable player odds.
When examining all these factors we have narrowed down our list to the following 5 best casinos to try, when you want to play with a live dealer.
William Hill's Incredible Live Casino Section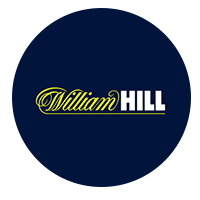 William Hill does everything first-class, and their live dealer table games are no different.
Players will find live blackjack, roulette, baccarat, casino hold'em and three card poker with dealers who are not just experienced, but fun to play with in William Hill's all-star live casino section. There's even an area with high-stakes "private tables" if you're ready to put up some big money.
Many variations of the most popular games can all be played with live dealers, including blackjack with Vegas rules, and roulette tables with European (single zero), French (La Partage rule), and London (British croupiers) versions of the classic game.
A welcome bonus of £25 helps you get started at William Hill Casino. Read more about it here.
Table limits run from £1-3 all the way up to £10,000 (£500,000 on roulette) and you can apply for even higher limits if you like. A welcome bonus of £25 can help you get started, as may the fact that unlike many casinos, you can play on your iPad or iPhone.
But if you're a devoted fan of table games, it shouldn't take a new player bonus to convince you to give William Hill a try. You can find more about William Hill's live casino in a complete casino review here.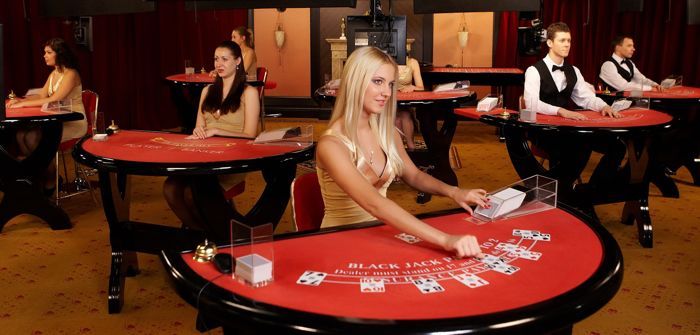 The Loosest Live Games are on Casino.com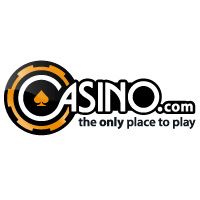 Casino.com is a Playtech casino that runs on specially-optimized software. The result is an enjoyable and incredible user friendly casino gaming experience.
The odds and game rules at Casino.com are some of the loosest online, making it easier to come out a winner, too. In total, there are three different versions of live dealer roulette (standard, dual or French), two types of live blackjack tables (standard and unlimited).
Live casino fans will also find casino hold'em, baccarat and mini baccarat all available with live dealers. Not to mention the fact that most dealers are quite attractive, even when they're dealing you a King with 12 showing, or hitting a zero on the roulette wheel.
Casino.com gives you up to €3,200 in bonuses to get the best bang for your buck.
A decision to try Casino.com as your first online casino for live games can be particularly lucrative, considering their welcome bonuses run as high as €3,200.You can find more about Casino.com's live casino in a full casino review here
Experience the Luck of the Irish at Paddy Power's Live Tables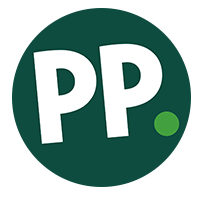 PaddyPower is the #1 gambling brand in Ireland, and luckily for live casino fans they have brought their winning approach to their live dealer games as well!
Their experienced dealers and croupiers can be found at various roulette tables including standard, French and European as well as plenty of standard and unlimited blackjack tables. Not to mention baccarat tables, with or without side bets, and live casino hold'em poker.
Limits are lower here than at an online room like William Hill, but VIP limits are available if you send an application. iPad and iPhone play is supported, and there's a nice 100% up to €100 sign-up bonus, too!
You can find more about PaddyPower's live casino on this complete casino review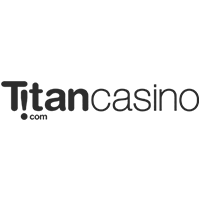 Win Massive Live Game Jackpots at Titanbet Casino
Titanbet Casino may not have as large a selection of games as some of the best live casinos we've mentioned, but the ones they do have are top-notch.
You can play live dealer roulette or VIP roulette, blackjack, baccarat and casino hold'em at this room, and the ability of the dealers to keep the games moving enjoyably can't be topped.
Open an account at Titanbet Casino through this link to get a 100% up to £200 bonus, plus a 50% refund on losses up to £200.
When you sign up, their welcome deal is 100% up to £200, plus a 50% refund on losses up to £200: not a bad way to start out your first online casino session! You can find more about Titanbet's live casino in this casino review.
Join the Best of the Best at Hippodrome's Live Casino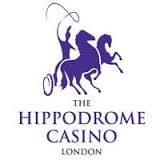 Hippodrome Casino (yes this is the same company which operates the Hippodrome casino in Leicester Square) offers an incredible live casino experience and the support they provide is similar to what you'd find at their brick-and-mortar location.
The games are powered by leading software developers at Microgaming, and the collection includes live dealers for blackjack, baccarat, roulette and casino hold'em. Because it's a Microgaming casino there is also a convenient waiting list feature available if all tables are full.
You can also stand behind players and place bets while you're waiting; which is a nice option. The limits are lower here than at our other favorite live dealer rooms, but the welcome bonus goes high as up to £1000!
You can find more information about the Hippodrome Casino's live casino here.
DISCLAIMER: Once you've sampled the additional excitement and atmosphere of a game with a live dealer as your first online casino experience, there's a good chance you won't settle for anything less!
But with so many casinos now adding live croupiers and dealers, it's likely that you won't have to. Find out more about best casinos sign-up offers at PokerNews.com.
Get all the latest PokerNews updates on your social media outlets. Follow us on Twitter and find us on both Facebook and Google+!