Start Your Quest to Win partypoker LIVE Dollars from $0.50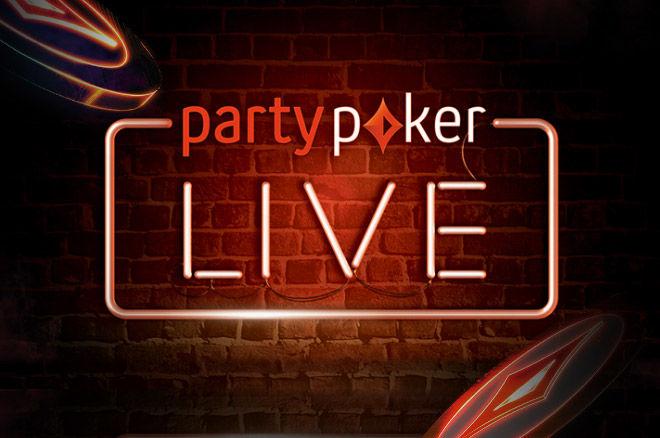 The partypoker LIVE tour is seemingly going from strength-to-strength with massive prizes being awarded around the planet. partypoker regularly runs satellites to its Main Events, but players often have to buy into the side events from their bankroll.
That was the case until the launch of partypoker LIVE $$$ (PPL$$$), a new currency created by the partypoker LIVE team, which gives players the ultimate in flexibility when it comes to planning their live poker escapades.
PPL$$$ can be won via online poker tournaments at partypoker and is stored in a wallet in a player's My partypoker LIVE account. This PPL$$$ can be used to buy into any partypoker LIVE tournament anywhere in the world, including the value-packed side events taking place at each festival's stop.
What's more, players have the option to use any PPL$$$ they have won for travel and living expenses in addition to simply buying into tournaments.
At the PPL$$$ launch, John Duthie, the partypoker LIVE President, said: "We spent a lot of last year listening to players and one of the most common gripes about the online to LIVE satellite route has always been getting locked into specific events when circumstances may change. Enter PPL$$$. These can be used to buy into any partypoker LIVE event worldwide and to pay for travel and accommodation. You just have to spend them within 12 months. I hope you love this idea as much as I do."
partypoker LIVE $$$ Satellites
A weekly final takes place every Sunday at 22:00 CET and guarantees that 20 players will win $5,000 PPL$$$. Players have the choice to buy into this $530 final, or try to win their way into it via three different buy-in tournaments.
The cheapest way to get into the final is via the $0.50 feeders, which have the option of $2 rebuys. These feeders award tickets to the $22 freezeout quarter-finals. The $22 freezeout quarter-finals award tickets to the $109 freezeout semi-finals, which in turn give winners seats to the $530 final.
Players can buy in at any stage of this satellite tree that they wish, so it is possible to win $5,000 worth of PPL$$$ for as little as $0.50.
To help celebrate the launch of PPL$$$, partypoker and My partypoker LIVE are running a $1 million leaderboard. The top 100 finishers on the leaderboard win a share of $1 million worth of PPL$$$ and whoever wins the most PPL$$$ between Apr. 2018 and Apr. 2019 will secure $100,000 worth of PPL$$$ to spend during the 2019-2020 partypoker LIVE season.
Earn points by winnings PPL$$$. Be one of the top 100 PPL$$$ earners to place on the $1 million leaderboard.
Download partypoker Today
Download partypoker via PokerNews today, use the bonus code "PNCOM" when making your first deposit and partypoker will match your initial deposit amount 100 percent up to $500. In addition to the welcome bonus, you will be eligible to compete in the remaining $2,000 freerolls at partypoker, which are exclusive to PokerNews readers.