Play Best Games from PokerStars Play with 50,000 FREE chips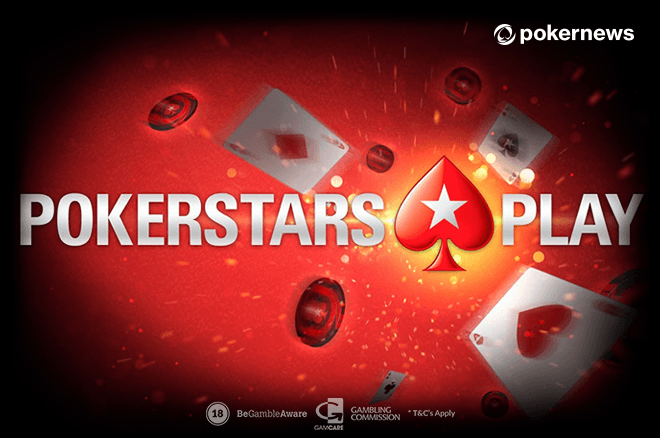 Your chance to play poker for free is here – anywhere, anytime, and without investing real money.
PokerStars is a name that doesn't need an introduction. Known to poker players and beyond, it's the world's largest online poker site where you can play for real money.
If you can play online poker games for real money, of course.
What a lot of players don't know (yet) is that you don't have to have access to PokerStars' real money games to experience the thrill of the games at PokerStars — kind of a game-changer if you live in a country where online poker is still banned since 2006, when the Unlawful Internet Gambling Enforcement Act (UIGEA) hit.
So, if you are in the U.S. and you want to play on PokerStars - just download the PokerStars Play app and get ready for the grind.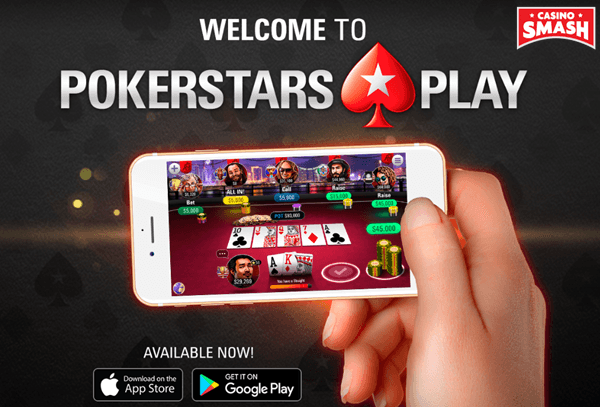 Launched in 2017, PokerStars Play is a free app to play Texas hold'em games available for Android and iOS users.
Remember: The PokerStars Play app lets you play for play money only. In case you want to play for real money and you live in a country where you are allowed to do so, just head to the PokerStars website!
How Does it Work?
First, you need to download the app.
Once you have it, you need to open a gaming account. The process is stupid-simple and it won't take you more than 30 seconds to go through it.
The best part? As soon as the account is set, you get 50,000 FREE chips to play your first games - with no deposit needed.
How's that for a bankroll boost?
And that's not all.
You can get free chips every four hours. And if you follow the game's updates on Facebook, you can use all the special time-limited bonus codes the PokerStars team shares to get free tournament buy-ins and additional free chips.
Also, if you really need more chips, you can always go to the home page in the app and watch an ad. Easy-peasy.
What Poker Games Can You Play On the App?
The PokerStars Play app features a lot of different games with a wide range of buy-ins.
Cash Games: If you are into cash games, it won't take you long to realize how insane the ring action is.
The free bankroll attracts a great number of casual players and total beginners - and I am sure you know what that means in terms of chips being invested in very weak hands.
Sit & Go's: Free play or not, this is a PokerStars poker app - so you can be sure it won't take more than a few seconds before a new SNG begins.
Unfold Hold'em: In this version of Texas hold'em poker, you can fold pre-flop and - if you have second thoughts once the flop is out… you can pay a fee to get your cards back and get back into the action.
Spin & Go: In 2018, these games need no introduction. If you like crazy-fast poker action, join these three-handed tournaments with random prize pooling and see what happens.
Spin & Go Max: These tournaments can be three- or six-handed, but you won't know it until you sit at the table to play. Also - you need to be quick if you want your poker skills to help you win, because a countdown on the screen shows how many hands you can play until everyone must go all-in.
Knockout Poker: Poker games with bounties. Be the one to send out the other players and get ready to collect your juicy rewards.
Zoom Poker: A cash game format where your opponents change every hand. This is the fastest poker action you can have.
Power Up Poker: When poker meets science fiction. You play the classic no Limit Texas hold'em…with super powers.
As a super (poker) hero you can change one of your hole cards, disintegrate one of the community cards, predict the next card to hit the board, and more.
Tournaments: The app's tournament offer is overwhelming. The variety of buy-ins and guarantees make sure everyone gets at least a few events to choose from - all the time.
Casino Games: The PokerStars Play app also features a section for Casino games where you can enjoy some games of Video Poker, Slots, Blackjack and Roulette. There are also progressive games with jackpots starting from more than 600,000 chips.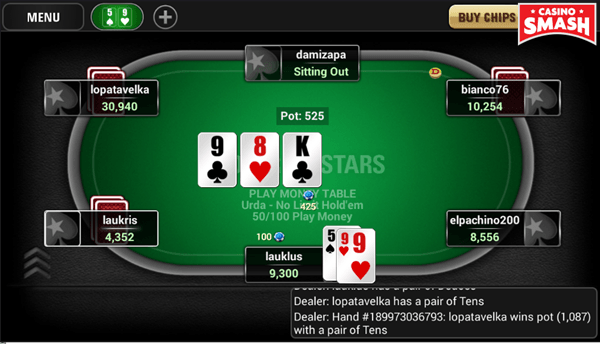 How Good is the PokerStars Play App?
The PokerStars Play app is a fun way to play some risk-free games at the world's largest poker room.
With online poker being still under the UIGEA, this cute social app is your best chance to savor the poker days of old.
From the crazy Scandinavians who will raise every hand to the loose and impatient Italians who will spend more time in the in-game chat than actually thinking about the best ways to play their hands, PokerStars Play is a great app to have.