Run It Once: Six Years and Still on Top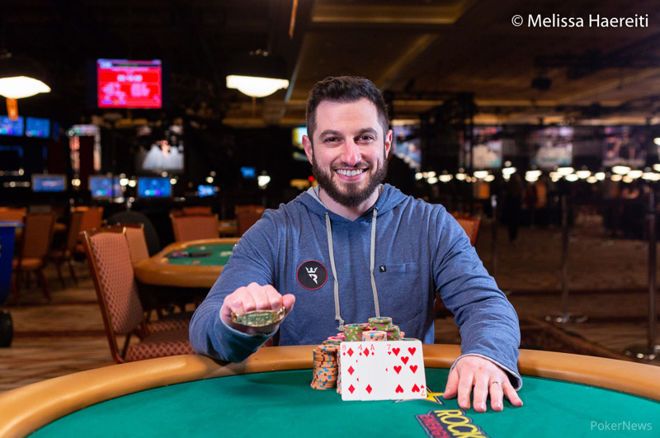 If you have spent any time over the last half-decade trying to improve your poker game, you will undoubtedly be familiar with the poker training website RunItOnce.com.
The site which launched in December of 2012 was the brainchild of high stakes professional poker player Phil Galfond and his good friend Dan Quinn.
Although Phil had experience making videos and delivering strategic content from past ventures, both he and Quinn felt that the industry lacked quality training content delivered consistently from top tier coaches in each of the major poker variants. They found themselves in lockstep throughout the early development stages and after assembling a small team that would help make their vision become a reality, Run It Once was born.
The staff had remained tight-lipped about the project and the announcement of the launch came in the form of a tweet and took the poker world by surprise.
One of the biggest deviations from their competitors at the time was a two-tiered pricing structure that offered five videos per week covering lower stakes and introductory concepts at $9.99/month while the heavy-hitters like Galfond, Ben 'Sauce123' Sulsky, Di and Hac Dang, Brian Rast, and Sean Lefort were part of the $99/month subscription level.
At over three times the price of the industry standard, Galfond was gambling on the idea that poker players seeking to improve their games would be willing to spend for insight into how the best in the world ply their trade, and what probably comes as little surprise to anyone that's gambled with Phil, he was right.
Initially, with no videos in the database and based largely on Phil's reputation alone, the site picked up a steady stream of members and quickly grew to rival their training site competition. More importantly, the site entered the poker zeitgeist as the go-to spot for all things poker training and strategy. The core areas that the company dedicated their focus to were NLHE cash, PLO cash, and MTT. While these remain the staple of their video offerings, they expanded over the years to include mix games, psychology, OFC, mental game, and guides for various poker software.
After nearly six years of releasing two videos a day under their belts, the training site delved into a first for them with the release of eight videos from coaches in their native tongue.
"The project was something that we'd had on the back burner for some time but when we kicked the tires with a few coaches to gauge their interest it ended up coming together pretty quick," James Hudson, CEO Run It Once, said.
The training site delved into a first for them with the release of eight videos from coaches in their native tongue.
The week kicked off on October 15th with a Portuguese video from Brazilian-born MTT specialist Pedro Madeira, who delivered a review of a recent deep tournament run and explained how to analyze hands using software built for MTT analysis. Each successive day saw a bonus third video in a new language including Chinese, Polish, French, Spanish, German, and Italian covering a variety of strategy topics.
"There are large poker playing communities all over the world and those that don't speak English are definitely at a disadvantage when it comes to finding quality training material," Hudson explained.
Run It Once, which already translates its videos into Russian, has long considered expanding their offering to other languages and according to Hudson, that notion has moved up on the priority list with the imminent launch of the Run It Once Poker site.
The site continues to remain the preeminent destination for both coaches and players looking to take their game to the next level. Their current promotion involves entering anyone that maintains an Elite subscription over the course of the next three months into a drawing for:
1 lifetime Elite membership
1 year of Elite membership

5 x RIO Swag Packs. Each pack includes:

2 Decks of RIO Playing Cards
A RIO Hat
A RIO T-Shirt
A RIO Hoodie
Sponsored content by RunItOnce.com