The Good Game Series Returns to Bestpoker with $10 Million in Guarantees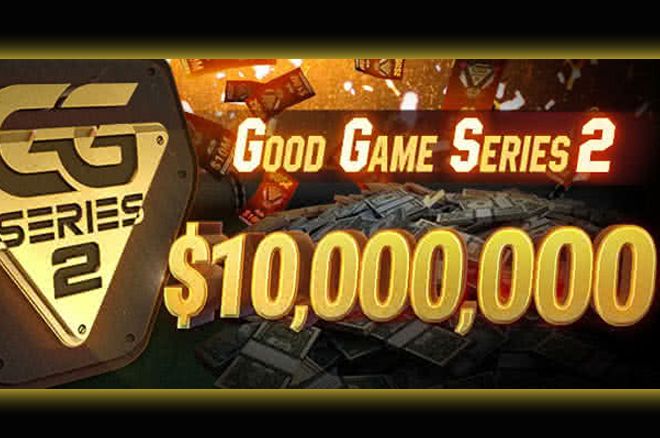 The Good Game Series (GGS) is just around the corner for its second edition at Bestpoker on May 12-26.
The festival boasts a huge schedule of 157 events and $10 million in guarantees. This represents a significant increase from the 129 events and the $3.5 million in guarantees featuring in the inaugural Good Game Series.
The GGS 2 has something for every type of poker player with buy-ins as low a $10 and as high as $25,000.
GGS Championship Event Boasts $500,000 Guarantee
The highlight of the festival is the GGS Championship Event featuring a $250 buy-in and boasting a huge $500,000 guaranteed prize pool. Players will have plenty of chances to build a big stack as the Championship Event is a phased tournament with five separate opening flights on May 19, 23, 24, 25, and 26. Players virtually bagging chips will compete for one more day on May 26 until a winner is crowned.
If you are more tight-fisted on coughing up the buy-in amount in its entirety, BestPoker has you covered. Gain entry alternatively through a mishmash of satellites with over $40,000 guaranteed. More than 3,000 seats will be guaranteed across 700+ satellites that started on May 1 till the curtain falls. With buy-ins starting from as low as $1, earn seats to the Championship and various Main Events at a cut-rate!
Other Festival Highlights
While the Main Event is certainly one most poker players won't want to miss there are many other big events on the schedule including Main Events every day with guarantees up to $50,000.
On Sundays, the Main Events get even bigger and feature guarantees as high as $200,000!
For those of you looking to play big, there are plenty of High Rollers and Super High Rollers with big guarantees. The GGS #151: $750K Gtd [Super High Roller] features the largest price tag with a $25,000 buy-in and also boasts the biggest guarantee of the festival with at least $750,000 to be awarded to players that cash.
Of course, there are plenty of lower buy-in events and more than 700 satellites for players to get into events for much cheaper than the advertised buy-in.
$50K AoF GGS Giveaway
Bestpoker want to give its players a chance to not only to play in GGS events cheaper via satellites but also potentially for free. One promotion involves grinding it out in All in or Fold (Aof) cash games which have proved to be popular among Bestpoker players.
Check out the simple requirements of this promotion below:
Accrue '5,000 points' in one day just by playing AoF.
The higher the stake, the faster players accrue points.
Players who reach 5,000 daily points will automatically be registered to the relevant Giveaway tournament.
All Giveaway tournaments will take place DAILY at 08:30 (UTC+0).
Limited to 3,000 players per tournament with $2K worth of tickets to be given daily.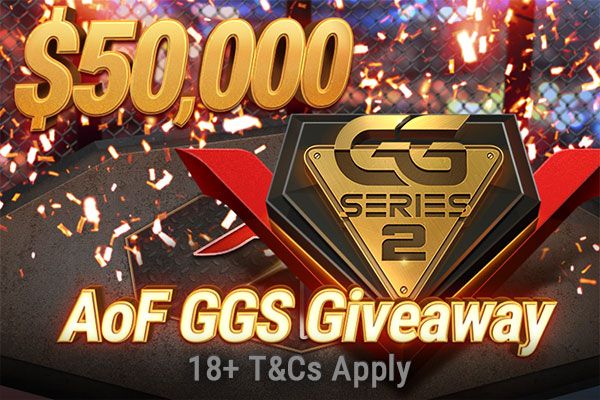 ¥700,000 R&C GGS Giveaway
Bestpoker also is giving away $33,000 in seats in its Rush&Cash (R&C) giveaway. Here is a look at the details.
Satisfy the required hand counts of ONLY ONE specific blind. The higher the stakes, the faster you qualify.
Players who satisfy the required hand counts will be automatically registered to the relevant Giveaway tournament.
All Giveaway tournaments will take place DAILY at 09:00 (UTC+0).
Mon - Sat features $3K worth of tickets daily; Sunday features $15K worth of tickets to be given away.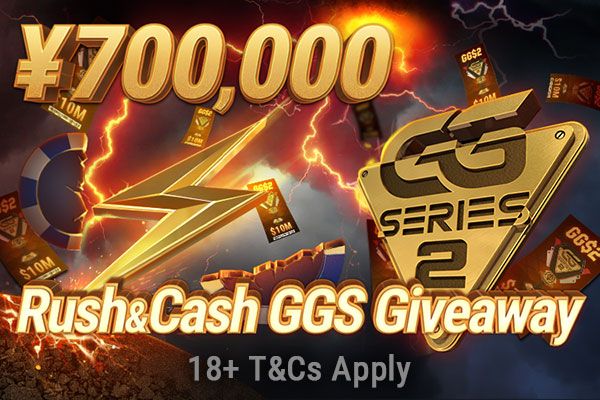 Once a player qualifies for the AoF and/or R&C Giveaway, they will be automatically registered into the relevant Giveaway tournament. Players will automatically participate in GGS Giveaway tournaments, even without logging in. Players will be put All-In each and every hand in GGS Giveaway Tournaments.
Get an Account Today
If you want to play in the Good Game Series 2 and enjoy the many promotions surrounding this event, you will obviously need an account at Bestpoker.
Simply download Bestpoker through PokerNews to get your hands a massive first deposit bonus of up to $2,000. This bonus money could come in handy for GGS 2 events.
You will have plenty of time to clear the bonus as it does not expire for 90 days and is released at a rate of $1 per $10 contributed in rake.