Extra Free Chips Available on the WSOP Social App During the Main Event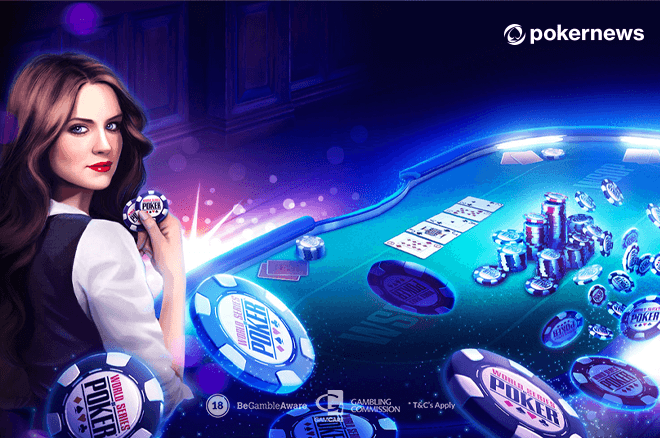 The World Series of Poker Main Event has just begun with promises of awarding huge prizes to many players along with the most coveted gold bracelet of the year.
If following the WSOP all summer long has gotten you hungry to win a bracelet of your own, you are going to need some practice to get there. Why not hone your skills for free on the WSOP social poker app where you can also win a virtual WSOP of your own.
Chip Bonus for Sign-Up
Typically players get 250,000 in free chips after signing up and linking their accounts to Facebook but we can promise you 150,000 more in free chips to help you get your virtual bankroll headed in the right direction.
Simply download the WSOP social poker app and use the "WSOPPOKERNEWS" promo code between now and July 20 and you will start off with 400,000 in chips or 150,000 more than the usual 250,000 in chips most players begin with.
The app allows you to practice in Omaha and hold'em ring games and you can also compete in hold'em tournaments where you can win virtual WSOP rings and a load of chips.
The app also makes for a good family or friends night as you can easily connect with others using the app rather than setting up a home game with chips and cards. Of course, you can instead opt to play against strangers or even anonymously.
Helpful Features
We mentioned that the app can help you improve your skills. This is not only true through the practice you will get by merely playing but reviewing your stats the app provides for any hold'em game. In addition, you can improve your skills by taking the free Poker Recall test.
These are just some of the amazing features you can enjoy at the WSOP social poker app. Rest assured there are many more including the possibility of winning a virtual WSOP bracelet by completing a Collectors' Chip Collection.
While the opportunity of playing at WSOP will be around forever, the chance at getting extra free chips is only available for a limited time. Hurry up and create your free WSOP account using the "WSOPPOKERNEWS" promo code to get your extra 150,000 in chips before time runs out.