Discover How to Win More Free Chips on the WSOP Social Poker Game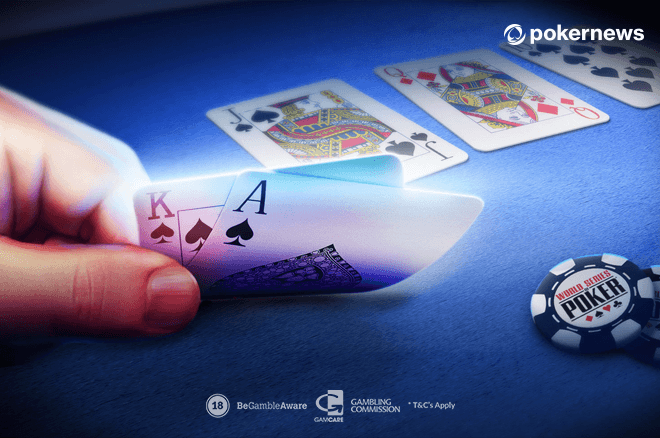 The official online poker game of the World Series of Poker (WSOP), the WSOP Social Poker game, is played by thousands upon thousands of players around the world every day. It is completely legal in the vast majority of countries, including the United States, because no money ever has to change hands. You simply load it up, decide whether you want to play cash games or multi-table tournaments, take your seat and play some poker.
Having put the WSOP Social Poker game through its paces during the past few weeks – it is great fun by the way – we are in good position to let you in on a little secret: how to win more chips on the WSOP Social Poker game. Are you ready to discover our gems of knowledge? Then keep reading.
Play For Free On The WSOP App
Play With 1,000,000 Free Chips.
Available In All Countries!
Play Tight-Aggressively
You will notice that the lower stakes cash games that you start playing with your free 250,000 chips from signing up for an account via PokerNews are extremely loose and passive; they're not too dissimilar to the low stakes play money games on other online poker sites.
Considering this fact, we have some tips to help you build your play-money bankroll. First, you are likely to enjoy more success by adopting a tight-aggressive style of play. It may be tempting to attempt making moves and running lavish bluffs with trash hands such as
because there is no money involved, but we advise against it. Have some pride in your poker skills and leave the craziness to those around you who are simply there to splash around in pots.
If you have a premium hand before the flop, raise that baby up to build the pot. Be aware you are probably going to be called by several opponents though. After the flop is dealt, value bet your strong made hands to the max, then hold on for the ride because you are still likely to receive a handful of callers who are either chasing draws or unable to let go of a worse pair.
Be Prepared for a Bumpy Ride
There is a lot of variance in these lower stakes cash games because they are frequented by poker players who have nothing to lose or who are gambling hard in an attempt to win enough chips to play in the higher stakes cash games or in the bigger buy-in tournaments. That said, don't worry if you burn through your 250,000 chips because you can receive an additional 15,000 chips if you connect your Facebook account to your WSOP Social Poker account, or you could always top up your stack by purchasing more chips in the store, but only if you want to go that route.
At these lower levels the strategy is simple: play tight, bet your strong hands for value, and never ever bluff!
The players seem to become more proficient as you move up stakes on the WSOP Social Poker app, as you would probably expect. These players have either bought more chips so they can play higher, meaning they have money invested in their bankroll, or have played their way through the minefields of the lower stakes games — which may mean they have good patience and determination.
How Experienced Are Your Opponents?
One way to find out if you are playing against more competent players is by checking out their rank. This is displayed at the side of their alias next to a star. The higher the number, the more experience points they have accumulated. It is also possible to click on any of your opponents and see a plethora of statistics and discover how many chips they have in their account. You can also learn if they have won any of the major tournaments hosted at the site.
You can play some great games of poker against the players at the higher levels, utilizing the different strategies you can learn about in the PokerNews strategy section online.