You Can become a WSOP Champion For Free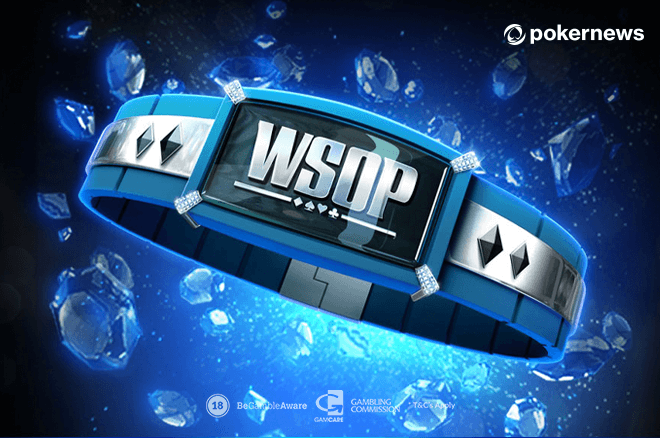 Table Of Contents
Have you ever dreamed of becoming a World Series of Poker (WSOP) champion but the constraints of your bankroll won't stretch to a trip to Las Vegas? Well, now you can become a WSOP champ from the comfort of your own home thanks to the WSOP app.
The WSOP app is a free-to-play online poker application that is the official poker game of the WSOP. Tens of thousands of poker players fire up the app every day from all around the globe, even in countries such as the United States and Australia where they struggle to play online poker legally.
That's the special thing about the WSOP App: it is 100 percent legal wherever you are in the world because no actual money changes hands. Of course, you may purchase more chips if you want to, but you never have to because they are so easy to win from your opponents.
Play With 1,000,000 Free Chips On The WSOP App
Available In All Countries!
Win Yourself More Chips
Only last week we detailed how easy it was to win chips, the currency used on the WSOP app, particularly in the lower stakes cash games. These cash games are super soft – think of what online poker was like during the poker boom of 2003 – so you should never need to top up you stack.
This is especially true if you create your WSOP app account via PokerNews links because all of our readers receive 250,000 chips just for joining. You can even get your hands on an additional 15,000 chips when you connect your Facebook account to the WSOP app. Free chips aside, it is a great idea to do this because you can call out your Facebook friends and take them on at the tables; who doesn't love beating their friends at the poker table?
Let's forget about cash games for a second. You're here because you heard you can become a WSOP champion for free. That is true, the WSOP app has some fantastic multi-table tournaments to enter, each awarding ridiculous sums of chips to their champion. What's more, some of the tournaments even award virtual WSOP bracelets that you can display next to your avatar when you hit the table, showing that you are a poker star in the making and a force to be reckoned with.
Win Your Virtual WSOP Bracelet Today
Follow this link to be taken to the official page of the WSOP App, then create your free account. Your account will be ready to hit the tables in literally a couple of minutes at the most. The rest is up to your skills and Lady Luck, will you become a WSOP champion at the first time of asking? Here's hoping the answer is yes.