Get Ready to Climb the Ranks of WSOP Clubs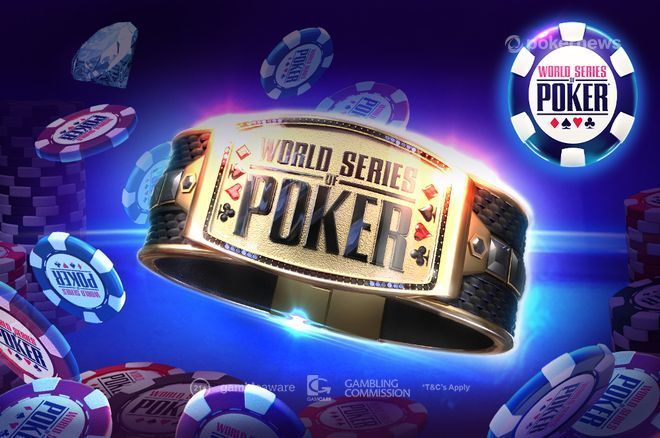 Table Of Contents
The World Series of Poker app, the official poker app from the WSOP, is one of the best free-to-play online poker games in the world. Once you start playing at the World Series of Poker's game, you're not going to be able to put it down - which is good news if you want to climb up the VIP levels known as WSOP Clubs.
WSOP Clubs is the VIP club of the World Series of Poker app. It is split into six clubs, each with five levels, for a total of 30 tiers.
Everyone starts in the Jacks Club but you will soon be progressing to the higher levels. Jacks Club members receive between $50,000 and $54,000 free chips from the WSOP lobby in addition to a free spin on chip-awarding slot machine worth $90,000.
Next up is the Queens Club where the daily free chips receive ranges from $60,000 to $68,000. Your free daily spin also increase in value to $135,000 plus any purchases of chips in the store are multiplied by 1.4-times.
Keep playing enough and you'll soon be inducted into the Kings Club where the freebies increase in value once again. Free chips in the Kings Club range from $80,000 to $96,000 with your free daily slot spin now valued at $225,000, meaning you could win millions of chips if the reels fall in your favor. Your store purchases are now increased by 1.8-times.
Play For Free On The WSOP App
Play With 1,000,000 Free Chips.
Available In All Countries!
Things Are Getting Serious!
Aces Club is the fourth highest WSOP club and it is here that the rewards start to become massive. Aces Club members receive between $120,000 and $200,000 free chips every day, plus receive a free spin worth $1.12 million; just imagine the chips you can win with that. If you want to make a purchase of chips from the store, WSOP multiplies all purchases by 2.4-times.
The penultimate level of the WSOP Clubs is called Masters Club and now the prizes are becoming astronomical. Your free spin is now worth a cool $3.75 million while your chip balance is boosted daily with chips worth from $300,000 to $500,000. Again, your store purchases are boosted, this time by three-times how ever many you choose to purchase. Now could be the time to massively increase your chip balance.
Grand Masters Club is the very top tier of the program and is reserved for the highest volume players on the site. Grand Masters receive at least $800,000 worth of chips each day, and as much as $1 million! Each time you get your hands on a free spin it is worth $37.5 million, while store purchases are multiplied by 3.6-times! Should you hit the top payout on the daily free spin while you are a Grand Master, you win $75,000,000,000 chips! How amazing is that?
Start Your WSOP Career With 250,000 Chips
Create your World Series of Poker account via PokerNews' links and you get to start your career with $250,000 of chips. You'll also receive your the rewards from the first level of the Jacks Club, plus an additional $15,000 chips when you connect your Facebook account to your World Series of Poker account.
How high up the WSOP Clubs ranks will you climb? It is entirely up to you.