This Could Be The Best Free-To-Play Poker Game in the World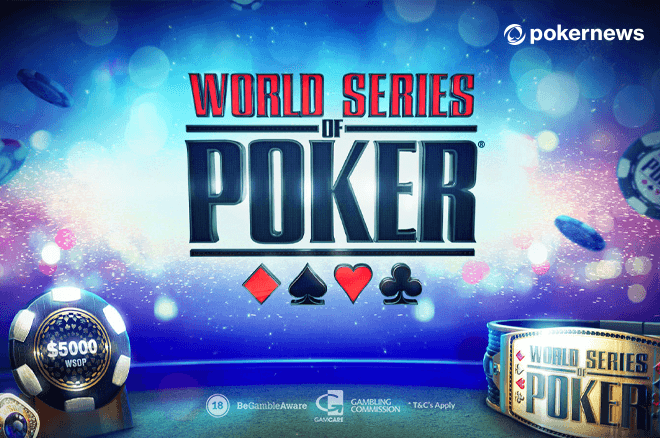 Is online poker available where you live? If it isn't, do you wish you could play poker online and do so with one of the most trusted brands in the poker industry? Of course you do, why wouldn't you? Thankfully, you can play online poker from anywhere in the world with the World Series of Poker social poker app.
The World Series of Poker app is free-to-play wherever you are in the world and is even completely legal in the United States. This is thanks to there being no real-money element to the game. There is still plenty of excitement and enjoyment to be had despite no money changing hands because the World Series of Poker app has a raft of features to spice things up.
Play With 1,000,000 Free Chips On The WSOP App
Available In All Countries!
What Games are on the World Series of Poker App?
You can currently play no-limit hold'em and pot-limit Omaha cash games on the World Series of Poker app, with five-handed single table tournaments also available, although only in no-limit hold'em at present.
Each time you play in a cash game or a tournament, you receive experience points that count towards your level. Everyone starts at the Jacks level before climbing to Queens, Kings, and Aces, with Masters, and Grand Masters also available.
Climbing the WSOP Clubs is not only pretty cool as your level is displayed at the table, so people know how good you are at poker, but it also yields plenty of benefits. For example, everyone receives free chips daily. The first level of Jacks gives you 50,000 chips every new day you log in. Someone who climbs to the top tier of the Grand Masters level receives 1,000,000 chips every day!
Higher WSOP Club levels also receive a more substantial value daily free spin of the jackpot wheel, plus they receive bigger multipliers when it comes to purchasing more chips in the store. It certainly pays to play more at the World Series of Poker app.
Back to playing poker now! The more you play and the higher your level is, the bigger buy-in tournaments become available to you, all the way up to the $80 million buy-in Las Vegas tournament that awards its champion a massive $2.6 billion chips! What would you do with all those chips?
Try it For Yourself and Invite Your Friends!
Perhaps the coolest feature, however, is the ability to play poker for free with your friends, regardless of where they live in the world. Hit one of the cash game tables, and it is possible to "Call to Game" to anyone on your Facebook friends list who has also created a free World Series of Poker account. This cool feature means you can lock horns with your friends from all over the planet.
The best way to learn about the World Series of Poker app is to follow this PokerNews link and try it for yourself. You'll receive 250,000 chips for free for following our link, plus an additional 15,000 when you link your Facebook account to your WSOP account. Good luck!