DraftKings Launches $50 Free Bet Campaign in Tennessee (Get Yours!)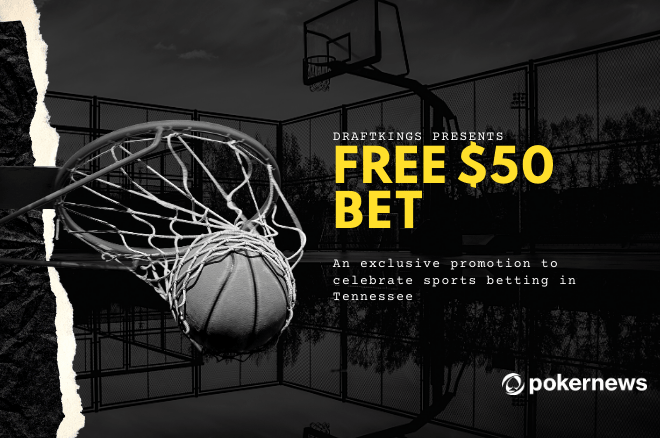 Excited to discover the world of TN sports betting but don't want to lose money as you do that? You'll love DraftKings' new no deposit bonus.
To celebrate their imminent launch in Tennessee (TN), DraftKings launched a pre-registration campaign with a big no deposit bonus up for grabs.
You can now pre-register on DraftKings to collect a free $50 bet to use as soon as the site goes officially live at the beginning of November.
Go ahead and claim your $50 free bet bonus right away or continue reading to know more about DraftKings and their latest promotion.
Get Your FREE $50 Bonus!
Pre-register on DraftKings today to secure your $50 free bet. No deposit needed!
Pre-Register Here
DraftKings Is Coming to Tennessee in November
DraftKings is one of the top names in the US sports betting landscape, with a massive user-base of over 8 million registered users, and multiple licenses to offer sports betting, DFS, and casino games in the United States.
The operator is also part of the selected few that have secured a provisional license to operate in Tennessee from November 1, when online sportsbooks will be allowed to offer their services in the state.
In preparation for that historic moment, the site decided to ramp-up their acquisition game and launch a massive free $50 bonus campaign that targets all sports bettors in Tennessee.
How Does It Work?
Offer: Register a free account at DraftKings before the site goes live to secure a $50 free bet with no deposit needed.
Available in: Tennessee
Pre-registration page: Click here.
There isn't an easier way to get a free bet this month, but you need to act fast.
Although we don't have the exact end-date of this special campaign, we do know that the free bet offer is valid for a limited time only.
The no deposit bonus is likely to disappear the moment DraftKings launches in Tennessee, leaving you roughly two weeks to visit the offer's page, pre-register, and collect your free bonus.
Don't miss this opportunity to discover the world of sports betting for free. Claim your free $50 bonus today and get ready to celebrate the launch of DraftKings in Tennessee!