Enjoy Fair Cash Games with Table Alias at Run It Once Poker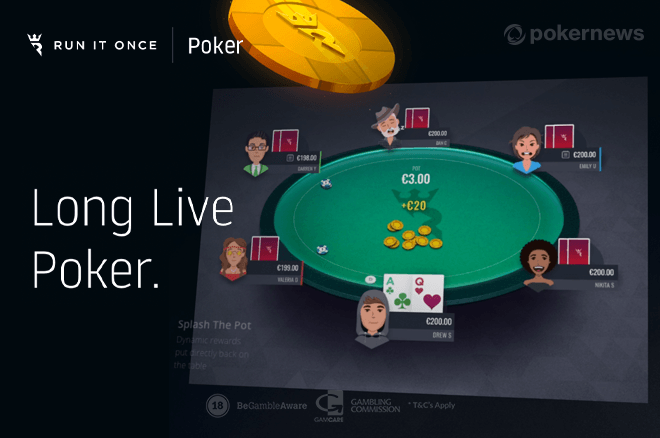 Most poker players just want to play in a fair game. They don't want to be targeted by sharks that are using a combination of poker tracking databases and seating scripts to target the best tables.
There isn't anything wrong with this at sites that allow these types of external software. But the players are the ones being affected with win-rates turning into lose-rates as the higher echelon of players are allowed to poach.
The good news is that there are places you can play including Run It Once Poker that ban these types of software to protect their customer base. Instead, Run It Once utilizes an internal HUD dubbed Hero IQ with basic information that everyone has access to.
Run It Once Poker takes the protection of its players even one step further by assigning random aliases and avatars to players using its Table Alias functionality.
Grab a $600 Bonus at Run It Once Poker!
What is Table Alias?
The idea surrounding Table Alias is that you will be anonymous to everyone else at Run It Once.
You will be assigned a random alias and avatar at every table you sit at. In other words, if you are playing at four tables simultaneous, each one of your screennames and avatars will be different at each table.
It won't be confusing at all to you as you will still have your preselected screenname and avatar in front of you while playing. It's just others will see the table different with you appearing as a random player.
Your table alias will expire on a specific table after leaving the table for four hours. So if you rejoin a table within that period of time, you will be using the same randomly assigned alias and avatar and your statistics will still show from earlier in the Hero IQ.
Benefits of Table Alias
There are two main benefits of the Table Alias at Run It Once Poker including keeping the playing field as level as possible without the assistance of third party software and privacy of your own information.
Run It Once describes Table Aliases at its website as follows:
"With Table Aliases, we've removed the potential advantage of players accumulating and analyzing hands you've played via data-mining. We've also eliminated the possibility of your results being made public without your consent."
These benefits don't take much away other than if you were one of the players using third party software to gain an advantage at the tables or used screenname data for other purposes.
Players can still study their game as hands will be available. Your opponents will show up under the table alias they were playing under while you as the Hero will be in the hand history files under your screenname.
Start Your Run It Once Poker Career With a €600 Bonus
If you enjoy playing cash games at a site whose focus is to protect their players, you should strongly consider playing at Run It Once.
If you don't already have an account we have great news for you as Run It Once is giving all PokerNews reader a welcome bonus worth up to €600.
Download Run It Once Poker via our links, create your account and watch as all your deposits for the first 30-days after making your first deposit are matched 100% up to a combined maximum of €600.
The bonus releases into your account at the rates shown in the table below. Perhaps the best feature of this bonus is it never expires so long as you play at least one raked hand every 30-days. Do this and you can take as long as you wish to clear your bonuses.
| Bonus Progression | Rake This | Get This |
| --- | --- | --- |
| €0-€100 | €25 | €5 |
| €100-€200 | €57.10 | €10 |
| €200-€300 | €66.50 | €10 |
| €300-€500 | €100 | €10 |
| €500-€600 | €200 | €10 |