Play Online Poker Using PayPal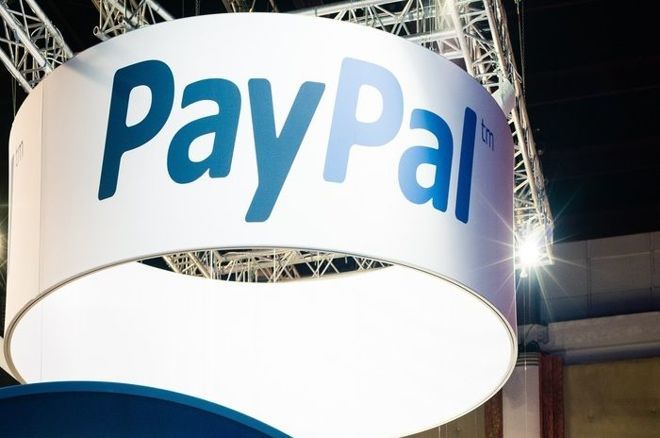 Whether you're scrolling through poker rooms or looking for a new place to play online poker for real money, you want to know that your money is safe.
PayPal is a trusted e-wallet accepted by many online poker providers.
So if you're considering using PayPal, here's what you should know when you start playing online poker.
Which poker sites accept PayPal?
Many poker sites, actually. Of the poker reviews we have at PokerNews, at least nine of them provide a place for you to play poker online using PayPal.
You can play online poker using PayPal on WSOP.com, Sky Poker, 888poker (NJ included), Betfair Poker, Ladbrokes, and Betway Poker.
How do I move the money to the client?
The first question people generally have is something like, "How do I put money on my PokerStars account?"
Well, an easy answer is that you can just do it. Loading funds onto your PayPal account or transferring those funds to play online poker is very simple.
To begin with, you don't really have to load your PayPal account ahead of time to make purchases.
Start by making your deposit from the cashier and choosing your method of payment. Then, once the account is synced with PayPal, authorize the payment through PayPal and finish the transaction in PokerStars (as an example) or whatever client you're using that accepts this method.
Obviously be wary of deposit limits and make sure you've made a purchase on PayPal within 12 months or you may have more difficulty with withdrawals.
If you have any other depositing or withdrawal methods, those may also be used prior to the PayPal account so keep that in mind.
How do I turn PayPal money into real money?
Well, there are multiple ways to do this! Play poker online and you could win real money and have it directed out through PayPal via one of your bank accounts, credit cards or by check delivered in the mail.
How do I add money to my PayPal account?
When you're on an online poker site and you realize you need more money, it really is as simple as logging into your PayPal account, choosing to add to your balance and then transferring money from one of your bank accounts.
All you'd need to do to transfer the money would be to enter the amount and click add money under your PayPal balance once you've selected the bank account.
So get going! PayPal is something users often have at their disposal for other purposes and it's easy to plug into your online poker accounts.
Lead image courtesy of @jibees for LeWeb2012 Conference, Paris/Flickr