PokerNews Podcast 466: Live From Run It Up Reno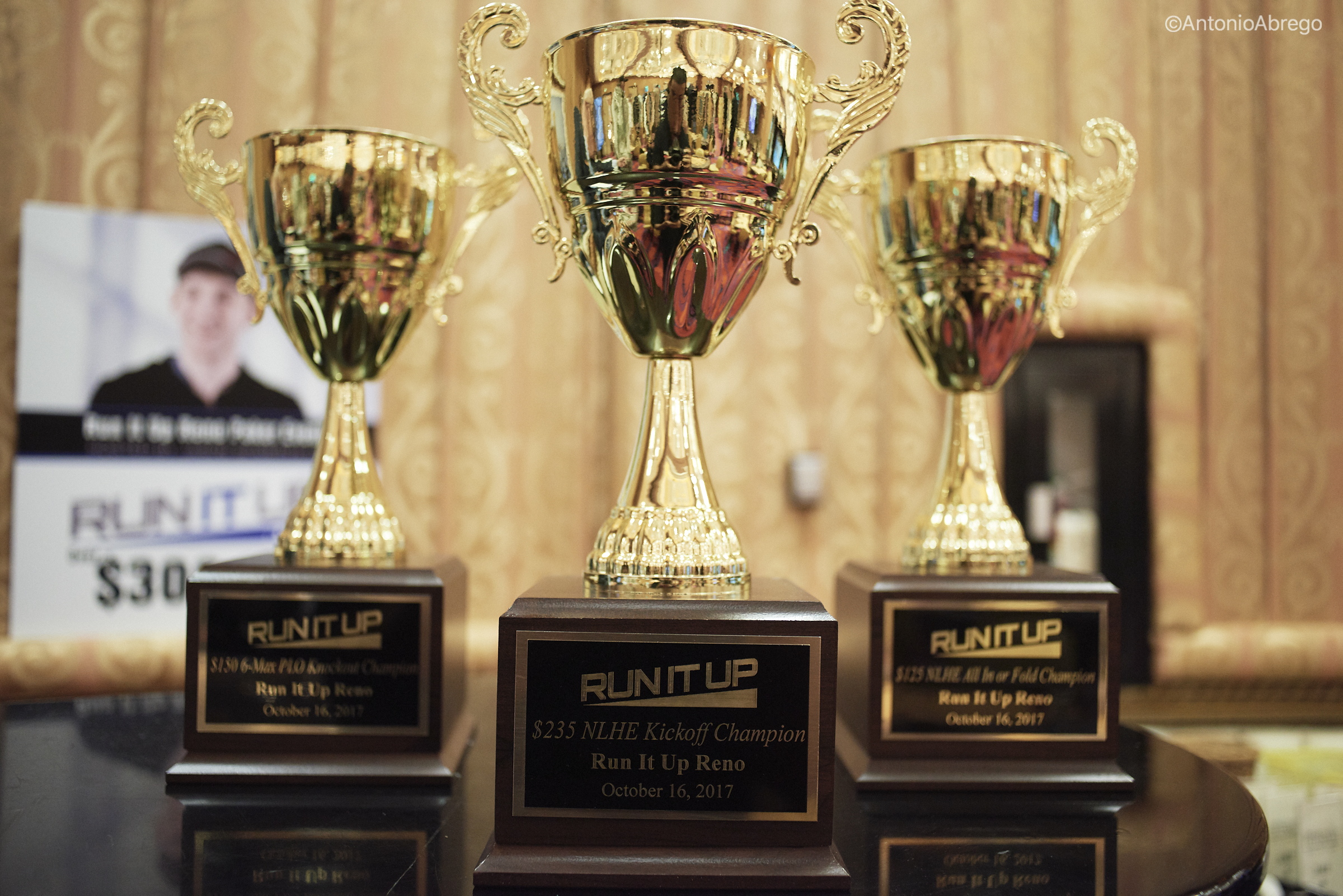 This week on the PokerNews Podcast, Sarah Herring is back from 888Live in London and Brent is at Run It Up Reno. He catches up with Randy "Nanonoko" Lew, Jeff Gross, Jaime Staples, Kevin Martin and Survivor Season 33 Winner Adam Klein.
Show Time Stamps
Intro - 0:20
Brent is at Run It Up Reno with some of Twitch Poker's Finest - 1:20
Sarah's 888 Live London Wrap Up - 2:50
Playground Poker Club Fall Classic is coming up - 7:55
What is Run It Up Reno - 12:20
Poker Streaming and Vlogging moving poker into the future - 18:00
Shoutouts - 21:00
Interviews sponsored by Playground Poker Club
Jaime Staples - 24:15
Jeff Gross - 36:41
Kevin Martin and Adam Klein - 44:44
Randy Lew - 1:14:56
Sarah has a bad beat story - 1:23:25
WSOP.com's Player Pool is growing - 1:25:53
Upcoming guests - 1:27:00
You can subscribe to the PokerNews podcast on iTunes here, or you can access the RSS feed here. The PokerNews Podcast family of podcasts is now available on audioBoom.
Follow @AuntyChardonnay and @BrentHarrington on Twitter.