An Introduction to Selling Action for Tournament Players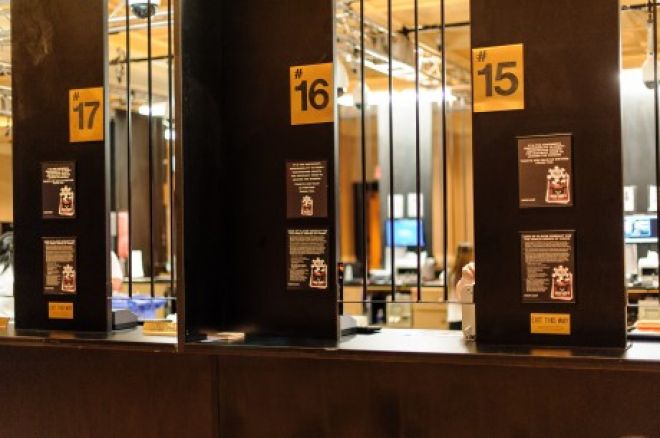 If you're relatively new to the tournament scene, you may or may not have heard of players "selling their action" or selling "pieces of themselves." Even if you've been playing tourneys for a while — either live or online — if you haven't had experience with selling action, the logistics of doing so may be foreign to you.
But if you're planning to continue playing tournaments, selling action is something worth learning about. It can be an interesting way not only to gain more play out of a small bankroll, but also to make money for potential investors.
What exactly does it mean to sell a piece of yourself in a tournament? And should you do it? Read on.
How Selling Action Works
First, let's go over how "selling action" works. For the sake of mathematical simplicity, let's say you are considering playing a tournament that has a $1,000 buy-in. You would then notify anyone with potential interest in staking you that 1% of your action is $10, or 1% of the total buy-in. Anyone with interest would then pay you the appropriate amount ($50 for 5% of your action, $100 for 10%, etc.) with hopes to turn their small investment into a larger payday.
You would not know this at the time, but let's say for example's sake that the tournament pays $100,000 for first place and you win. An investor who staked 5% of your tournament entry fee would then receive 5% of your payout, which would net $5,000 for a paltry $50 investment (an outstanding ROI for such a crude example!).
This concept obviously does not apply to just winning a tournament, but cashing in general. If you walk away from the tournament with a smaller cash, say $2,000 total, your 5% investor would then receive the same percentage of that cash for $100 or double the investment. (Poker pros who routinely sell action sometimes negotiate different deals when it comes to staking and payouts, but this example gives you an idea of how a straightforward staking arrangement might go.)
If you wind up finding yourself eliminated from play before the money hits in the tournament, then both you and your investor have lost money and the deal for this tournament has come to an unfortunate end.
Package Deals
Another popular option for selling action is to offer a package that consists of several tournaments that occur over a short period of time. If you plan on playing five $1,000 buy-in events, it is possible to offer a package deal where the investor would then own a set percentage based on all of your cashes over the five tournaments.
In this scenario, 1% of your package would be $50 and that investor would own 1% of your action in all five tournaments.
Why Sell Action?
Selling percentages of yourself in live tournaments can be a solid way to reduce variance while still finding some sort of profit. By reducing your own personal costs, you are essentially giving yourself more chances at going deep in a tournament and potentially scoring a large payday.
Let's say you have $1,000 that you're willing to spend in tournament buy-ins during a trip to the World Series of Poker. You could spend all of that on one $1,000 buy-in tourney — which is the smallest buy-in bracelet event offered at the WSOP other than the Casino Employees event — and give yourself one shot to attain glory. However, if you opt to sell half of your action, or 50%, you are only putting up $500 of your own money. This leaves you with $500 still to spend, which means that you could just as easily offer a package deal for both tournaments and play both with the same amount of personal funds invested.
Tournament poker can be a very high-variance hobby. One misplayed hand or suckout can mean the downfall of your tournament life. By selling some of your action, you're also essentially lessening the blow to your bankroll if a situation such as this occurs.
Drawbacks
The most obvious drawback to selling action is that you are making less money when you cash. If you only own half of yourself in a given tournament and cash for $50,000, you are only keeping $25,000 of that and paying the other half back to investors as their profit.
This may seem unappealing given how attractive the short-term notion of winning a tournament and cashing big can be. But as a long-term option the idea of selling action gives you more chances to hit that big score.
Remember, This is Business
The most important idea to remember about seeking out investors is that it is a business transaction for both parties. You, as the player, are offering a gamble to an investor that has the potential to be a low-risk/high-reward situation. The investor is providing you with part of your tournament buy-in with the sole purpose of making a profit. This situation should be treated with utmost responsibility and care.
Be sure to provide consistent updates to your backer throughout the course of the tournament. This is a fun opportunity for your investor, too, who will certainly enjoy the sweat when receiving updates from the tournament while hoping to turn a profit.
More importantly, be sure to provide your backer with updates on whether you busted from play or cashed, as well as the amount for which you cashed. This is perhaps the most important part of being staked, as your report is a direct reflection of you as a player and how you do business.
You don't want to have a reputation that you lack communication, pay back profits slowly, or don't pay at all. The investor is helping to give you the chance to play in tournaments, so there is no reason not to take responsibility in the situation.
Get all the latest PokerNews updates on your social media outlets. Follow us on Twitter and find us on both Facebook and Google+!