You're Chip Leader -- Now What? The Danger of Expectations in Tournaments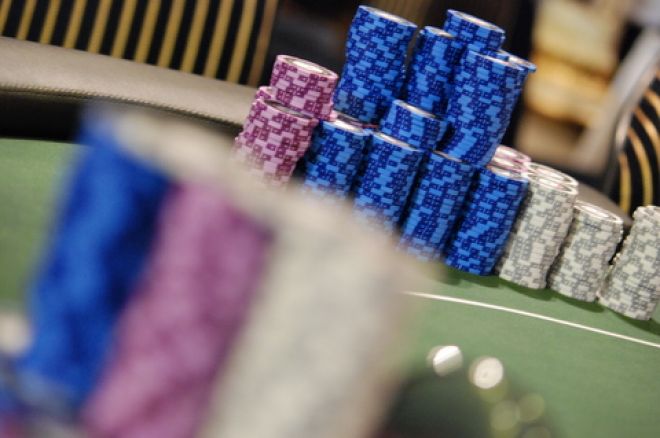 Expectations are what good poker players are banking on. Expectations are also what torment them.
Tommy Angelo likes to say "the pain equation is way out of whack" with respect to tournaments. It is seldom I find myself disagreeing with the poker buddha, but there is nothing askew with tournaments — it's just the way we think of them and during them.
Presumably Tommy is talking about how the only time we are satisfied, fully, with a tournament is when we win one, and this happens rarely. But the answer isn't to avoid tournaments. Nor is it to choose to bear some burden when playing them.
Rather, you should be completely satisfied before you enter a tournament. If you need help with achieving this state, try Sudoku. Do a Sudoku I mean. There is no try.
Don't get ahead of yourself
Picture yourself in the money in a big field tournament. There are four tables left and you get dealt pocket queens. You double through ace-king and your chip stack goes from healthy to tournament-leading. How do you feel? What do you expect?
The answer is "too much."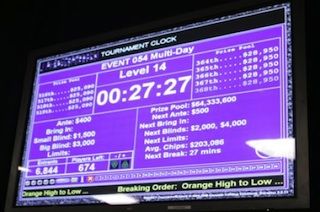 You especially shouldn't expect to final table now or to make at least X number of dollars. Don't start looking at the lobby if you're playing online, or the tournament clock if you're playing live. You are wasting valuable brain space and there is another hand already in front of you. You're also setting yourself up.
Why do live players go looking for the tournament clock like it's the Oracle of Delphi, by the way? It is much closer to an unreliable sundial. Instead they should examine the poker situation in front of them and accept that their response to it will be an exercise in imprecision.
If we are on an ideal path where we are always continuing to improve, the result of the pain equation should be trending downwards, from a sigh to a lip purse to the bat of an eyelash. Eventually we might find ourselves eliminated and unaffected.
Pitfalls abound
If you want to live the highs — and much more often, the lows — good luck with that inner turmoil. Maybe it's your kick. But let's be honest. This is mostly just something people tell themselves they want.
It seems to me there are many poker players who will not argue that certain mental game attitudes — tournament mentalities in particular — sit somewhere between self-destructive and extraneous. Yet they won't actively tear down their mental game leaks. Whether this is pride or lethargy or unmindfulness, I cannot say.
But this inertia or attachment to emotional habits is strong. And maybe this serves them well in ordinary life; they might be quintessentially affable. Thankfully for those otherwise constituted, not much convincing is required. Changes must be made — for good, for profit, and for peace of mind.
There is an even more disguised pitfall in this striving towards a better poker mentality. That is the acceptance of mental game principles and the payment of lip service to them. There are players who agree, wholeheartedly, that telling bad beat stories is useless, deleterious, and even stupid. And the solution to this is easy. Don't tell them. When others try to tell them to you, yell expletives at them. I enacted this policy years ago. I highly recommend it.
It feels good to let go
But if you go around preaching such best practices to other players, I think what you will mostly find is a lot of nodding and a continuing of the status quo. This happens in other contexts, too. Most people agree they should eat better and that they should drink less. And then years go by.
What is strange about the poker mentality case is that in truth it's not that hard to let go of mental game nonsense. And letting go usually feels better than harboring attachment, forming expectations, ruing grievances with the deck, or imagining what could have been — as if something were owed to you. It isn't.
You are in the midst of building a poker player from the ground up. The work is never finished and there are fires to put out everywhere. So why are you holding onto your current self so hard?
Next time you take the chip lead, take a deep breath or eight. And focus on the present hand. You have work to do. And a lot of it.
Want to stay atop all the latest in the poker world? If so, make sure to get PokerNews updates on your social media outlets. Follow us on Twitter and find us on both Facebook and Google+!