Don't Let Burnout Ruin Your WSOP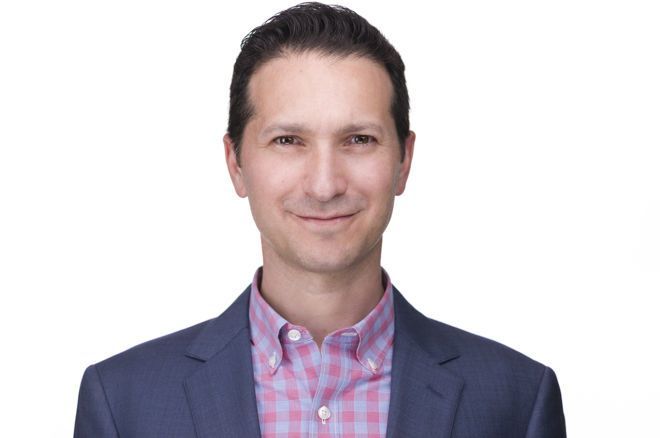 Tournament poker is mentally and emotionally intense. For those of you at the WSOP, or for any tournament series for that matter, you're playing for long hours, day after day after day, for big stakes. Dreams are on the line. Potentially life-changing money, or career-accelerating money is at stake.
It's draining, to say the least, and it's tough to balance the desire to play everything and make the most of the series, with getting in the proper rest needed to play your best. You're only in Vegas for a limited time right?
Too often poker players simply accept suboptimal circumstances of big tourneys and the toll taken on your energy with an attitude of "I'm here now, I better make the best out of it." But there's another way. By finding small ways to be efficient with your energy, you can prevent yourself from even getting into hole.
You can reduce the odds of burnout, while increasing the amount of time that you're able to play at a high level. While it's not as easy as "I'll just get a good night of sleep," it isn't rocket science either. There are actually some pretty simple things you can do that don't take much time… (which would defeat the purpose).
Here are 4 ways to make the most of your energy:
Mental Game Tune Up for Tournament Poker
Use the code: PokerNews to get $50 off Jared Tendler's Mental Game Tune Up for Tournament Poker training course.
Improve Your Routines
You can create a lot of efficiency with your routines. Heck, that's what routines are designed to do!
Routines are energy efficient because they either incorporate actions that you do automatically, thus requiring less energy, or they involve decisions that you've already made, meaning you don't use time and energy deciding what to do, you just have to do it.
All of you will be in different places with regard to your day-to-day routines around playing. To start making improvements, first take a look at what you're currently doing before and after you play to see where you're wasting energy. For example, staying up too late on your phone or watching TV as you procrastinate going to sleep, are small ways that you're bleeding energy. Over time that accumulates and makes it easier to burn out.
You're in it for the long haul and eliminating those draws on your energy is actually building up your reserves. It'll all add up and help you play better and reduce the chance you'll burn out.
---
Read more: WSOP 2021: PokerNews Staff Predictions (Part Two)
---
Use a Break Routine
While I'm on the topic of routines, and looking for small ways to save energy, I want to share with you a routine to use on breaks that some of my clients have found to be immensely helpful.
Here's how it works:
Think of the end of the level (or the start of your break) as the time for a cool-down. But you have 1 to 2 minutes to do it. Take a few quick notes about a hand you want to get feedback on later on, anything that's bugging you – tilt, distractions, or fear. I know a minute or two doesn't sound like a lot, but you'd be surprised how much you can write down.
Why does this help? Think of it as squeezing some water from a sponge that's overly saturated. It's not going to get you totally reset, but every little bit adds up.
Once you've done your mini cool-down, take a break. Disconnect from poker for 5 to 10 minutes depending on how much time you have. Don't think about poker, don't talk about poker. In the halls at the Rio there's no shortage of bad beat stories or hand histories – by participating in that you're wasting energy. Give yourself a legit break with fresh air, water, food, whatever you need.
Then right before you play, do a mini warm-up. Take 30 seconds before restart to think about goals for the next level, review reminders to correct emotional issues, think about strategic adjustments, or anything you want to quickly refresh yourself on for the next level.
Rinse and repeat these steps for every break throughout the day. Put it all together, what happens? You play better longer because you delay the onset of fatigue, which can make a massive difference at the end of a long day. Plus, day after day, you're more efficient at resting and recovering and that delays when you'll burn out.

Stop Learning
At least one week before you start playing in the series, stop actively learning. Do not watch videos on new concepts (well, maybe just mine though...). Anything you are doing from a learning standpoint should be very minimal. Once you get to the WSOP your focus should be only on making adjustments – to the player pool, bet sizing, etc., or reinforcing concepts that you already know well.
Sure, you can talk about particular hands with a coach or friends, but you don't go deep and learn new concepts. You don't have time to get them integrated into your game, and trying to, while playing in a series like this, is not efficient and it could end up costing you. You end up spending time and energy focused on parts of the game that can cause confusion in key spots and lead to mistakes.
Any time that you put into improving your game during the series needs to be around topics you know are going to be valuable. Otherwise, you risk playing worse and burning out faster.
Don't Overly Focus on Being Burned Out
Lastly: If all else fails and you get burned out, or you're tired, don't focus on the fact that you are tired.
Being aware that you're tired makes you more tired! Accept the fact that you are, and focus on playing a really solid B-game. Taking your A-game off the table can reduce some pressure and that actually makes it easier to play well when your tank is nearly empty.
Plus, with the right circumstances, maybe an early double up or making the right call in a tough spot, you can get a boost of adrenaline and find your A-game. That's still possible. But it's far less likely if you force yourself to play your best out of the gate.
Don't think of being fatigued or tired as a negative. You can still play well. It's going to be harder. But let's face it, winning a tournament is hard, especially when there's a bracelet on the line.
---
Read More: What Will Be Different About the WSOP 2021?
---
The Mental Game Tune-Up
Taken together these four tips can help you make small adjustments that can improve your overall performance during the WSOP.
In my new video course, I go into detail on the above points. I'll help you prevent, manage and solve mental hurdles that you will face. And just working on it will already help you create a different edge on the playing field.
I'd love to coach each and every one of you leading up to the WSOP, but it's just not practical. With that in mind, I created my first-ever video course to help as many of you as possible prepare to be at your best for tournament play.
In the course you dive into the following key areas:
Set Your Goals
Know Your Game
Control Tilt and Other Emotions
Avoid Burnout
Get Into the Zone
Thrive Under Pressure
Maintain Focus at the Table
Train Your Decision-Making Process
These modules are based on my experience with clients preparing for big events and actually include recorded coaching sessions with accomplished professionals Matt Affleck and Diego Ventura.
You'll get 13 hours of video content for less than a buy-in at the WSOP. You can find more information here on my website. Use the code PokerNews to save $50.
Best of luck at the tables!