Training Course Review: Mental Game Tune Up for Tournament Poker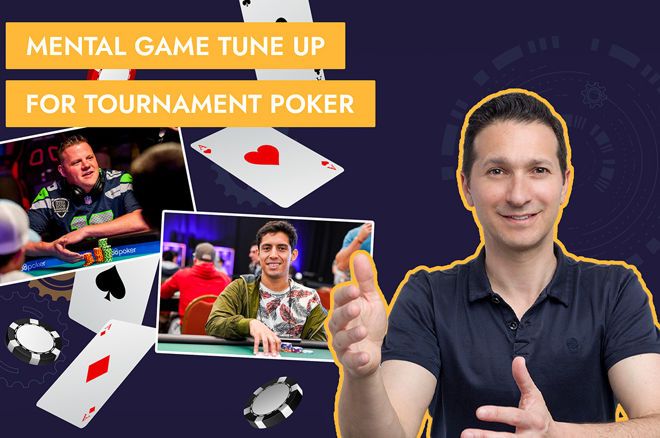 Poker is a complex game with an infinite amount of variables to consider when making decisions, you need to have your mental game tuned in to produce your best work and achieve the best results you can.
More so now than ever, the best poker players train their mental game to same the degree as they would when studying poker theory and thanks to Jared Tendler, this training course will give you all the necessary tools to do just that.
Tendler is a known name amongst the poker echelons after his respected works in both volumes of The Mental Game of Poker. Now ten years after his first foray into poker literature, his eight module virtual training course is sure to give your mind the training it needs to set up gameplans that will allow you to be best prepared heading into any poker series.
Each module is split into two sections, you have Tendler's seminars and then you have the more exciting section of the course. Users get to see two top pros going through the same process - Diego Ventura, the 27th ranked online player with lifetime winnings of over $6.7m and Matt Affleck, one of the most popular players in the world with total live earnings of over $3.3m, plus several million more won online. This is the first time Tendler has ever released coaching videos like this.
Mental Game Tune Up for Tournament Poker
Use the code: PokerNews to get $50 off Jared Tendler's Mental Game Tune Up for Tournament Poker training course.
Prepping Your Mental Game - Why & How
Tendler has been coaching elite poker players for over a dozen years, with those players using the materials from this course going on to win WSOP Gold Bracelets, prestigious tournaments and stacks of cash.
The course walks players through the checks they need to get through for them be at their best and play optimum poker. Tendler has gone to the effort of breaking down the course into easy to digest modules, the content is simple to follow yet compact and powerful allowing you to be best prepared ahead of the 2021 World Series of Poker and future poker festivals.
Tendler makes it clear in the introduction, to get the most out of this course, you need to put the work in. Each module has concept videos which are designed to be like coaching sessions, here Tendler will pose you scenarios and ask questions. Course takers will get greater value from the product by engaging in the content, so it is fully recommended that you take time to pause the videos, answer the questions and write down your thoughts.
Module 1: Set Your Goals (2 Hours)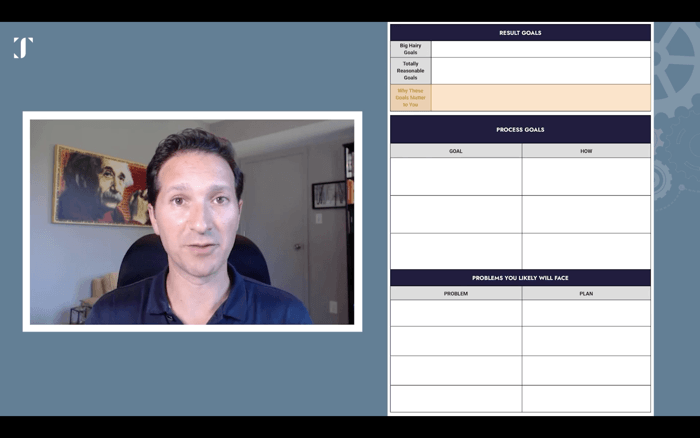 Lesson Overview
Key Elements to Quality Goals
Set Your Goals and Make a Plan
Coaching the Pros: Diego "Die Ventura" Ventura
Coaching the Pros: Matt Affleck
The major takeaway from the first module is that you need to set yourself goals, now this may sound simple enough but the real benefit is that users can learn the correct way to go about doing this.
Those who take the plunge will understand why there is such a heavy emphasis on goal setting and why you need to have a true connection with the targets you aspire to hit.
Module 2: Know Your Game (1.5 Hours)
Lesson Overview
Taking an Objective Measure of Your Game
Completing the A to C-game Analysis
Coaching the Pros: Diego "Die Ventura" Ventura
Coaching the Pros: Matt Affleck
What course takers will find most beneficial in this part of the course is that it will let you know where your game is at. By completing the worksheets in this module users can see how their results vary and most importantly why.
Tendler strongly suggests that throughout the course, the first two modules should be recapped before competing in any poker tournament festival.
Module 3: Control Tilt and Other Emotions (2 Hours)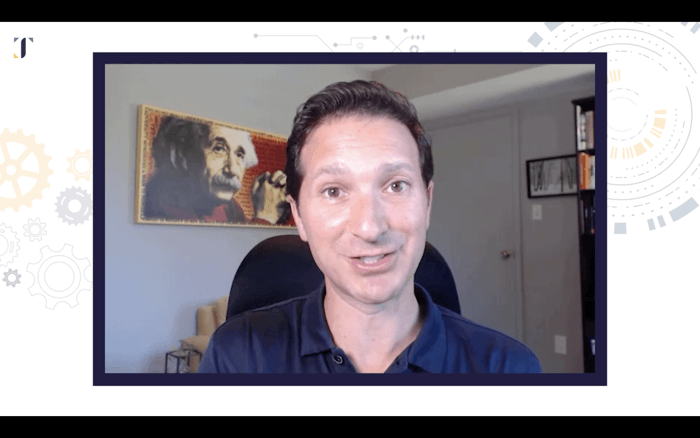 Lesson Overview
Tightening Your Strategy
Creating a Tilt, Fear and Confidence Profile
Correcting the Root of the Problem
Real-time Strategy
Coaching the Pros: Diego "Die Ventura" Ventura
Coaching the Pros: Matt Affleck
Modules Three and Four are heavily interlinked as they tackle the more emotive and mental side of poker. The third section of Tendler's brain child will help players identify problems they experience when things get emotional at the poker table.
Tendler explains how taking a rational approach will allow players to have a clear mind which will help in dividends when making decisions in close spots. This may seem obvious, but by completing this module you'll have the right processes engrained in your brain on how to control tilt and feelings of grandeur.
Module 4: Avoid Burnout (1 hour)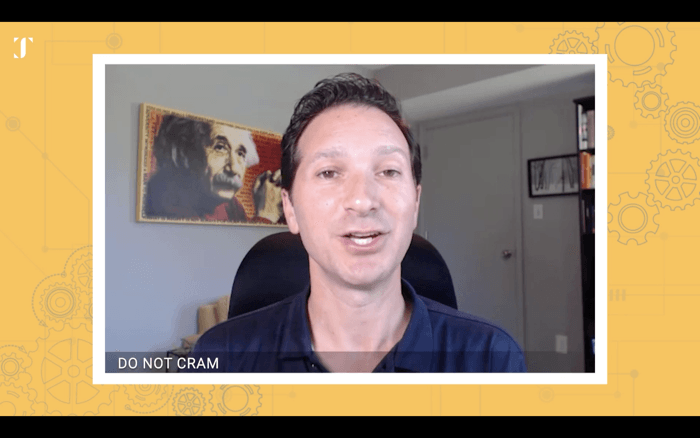 Lesson Overview
Six Ways to Prevent Burnout
Create Efficiency with Routines
Coaching the Pros: Diego "Die Ventura" Ventura
Coaching the Pros: Matt Affleck
No one does their best work when experiencing burnout, whether you think you have the sharpest mid in the poker sphere, it something that many players have experienced throughout their careers. This module sets you up to play for prolonged periods of time.
As expected, there is a strong emphasis on how to study properly (not doing late night cramming sessions) as well as the importance of how proper dieting and exercise can help one avoid burning out too early.
Module 5: Get Into the Zone (2 Hours)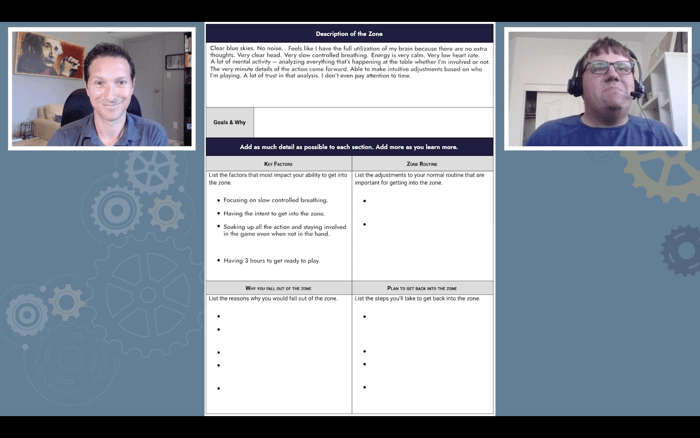 Lesson Overview
Key Concepts for Getting into the Zone Consistently
Creating a Zone Profile
Coaching the Pros: Diego "Die Ventura" Ventura
Coaching the Pros: Matt Affleck
For everyone who has experienced it, when you are in the zone at the felt, there is nothing quite like it. When every hero call works out and all the big bluffs get through, that feeling of invincibility is unparalleled, however do you get in the zone every time you play poker? The answer is probably no, and that is an important issue that needs addressing.
Here you get the tools that will allow you to 'get in the zone' on more frequent occasions. It is not something that will happen overnight and is a continuous process, by the end users will be able to create a formula that allows them to get in the zone more often.
Module 6: Thrive Under Pressure (1.25 Hours)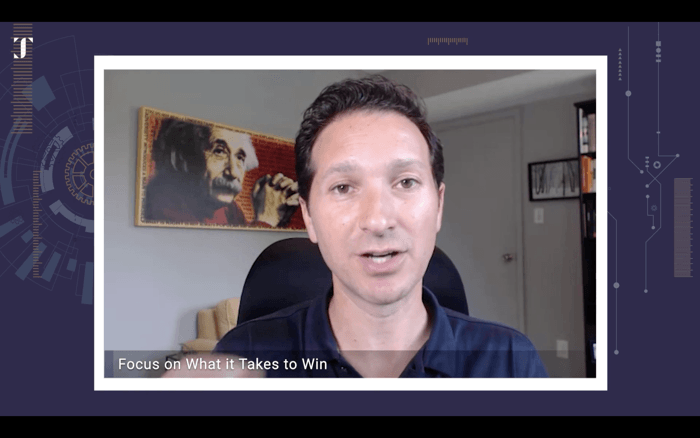 Lesson Overview
General Ways to Improve How You Handle Pressure
Advice for Specific High Pressure Spots
Coaching the Pros: Diego "Die Ventura" Ventura
Coaching the Pros: Matt Affleck
Pressure and tournament poker go hand in hand, whether it is on the money bubble or trying to make the best ICM decisions. Module six allows you to find out how to make pressure work in your favour, whilst the lessons are useful for you to understand, couple that with the 'Coaching the Pros' videos you'll get a greater grasp on the topic.
Module 7: Maintain Focus at the Table (1.5 Hours)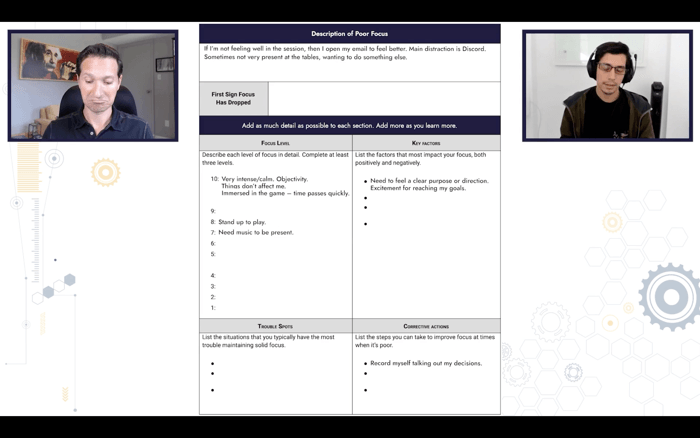 Lesson Overview
Key Concepts for Improving Focus
Creating a Focus Profile
Coaching the Pros: Diego "Die Ventura" Ventura
Coaching the Pros: Matt Affleck
In the age of six-second attention spans and constant quick dopamine fixes, focus and concentration is something nearly everyone feels like they could improve in. The two lessons in this module may only be 20 minutes combined in length but it is one of the most important 20 minutes of the entire course.
Understanding the key concepts of improving focus in addition to creating your focus profile will give users the knowledge to rid any distractions that they may encounter, giving them the opportunity of operating at peak performance for extended periods of time.
Module 8: Train Your Decision-Making Process (1.5 Hours)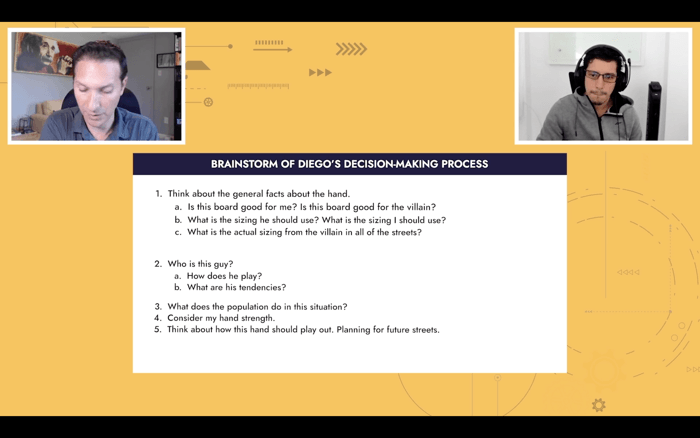 Lesson Overview
Key Concepts for Training Decision-Making
Cultivating and Using Intuition
Coaching the Pros: Diego "Die Ventura" Ventura
Coaching the Pros: Matt Affleck
The most beneficial takeaway, in my opinion, is the discussion on intuition and how that differs on instinct. I had always thought they were one and the same but Tendler points out the clear distinctions between the two. Fully undertsanding what Tendler discusses here will help users to grasp the key concepts for training their decision-making too.
When you break how to be successful in poker down, you realise your results all rest on the quality of decision-making capacity. By completing this module, and referring back to it often, users will have a very clear process for making the best decisions with all the information that is available to you.
Get $50 Off With Code: PokerNews
The first thing potential course takers will need to realise that this is not for recreational poker players who take a trip to the casino or online poker room once every blue moon. As mentioned in the very first introductory video, Tendler works with elite poker players who's goals are to win the most prestigious tournaments so if you share those same goals then it would be make a great investment.
Users will find greater value from the course by returning to the content regularly whilst continuing to complete new worksheets as their poker careers progress. Even though you are returning to the same lessons, users will pick up more information and takeaways each time they interact with the product.
And don't forget, PokerNews readers can get $50 off the course using the code: PokerNews when purchasing Mental Game Tune Up for Tournament Poker.
Calum has been a part of the PokerNews team since September 2021 after working in the UK energy sector. He played his first hand of poker in 2017 and immediately fell in love with the game. Calum's proudest poker achievement is winning the only tournament he has ever played in Las Vegas, the prestigious $60 Flamingo evening event.