Getting Frisky With Ace-Queen Versus Erik Seidel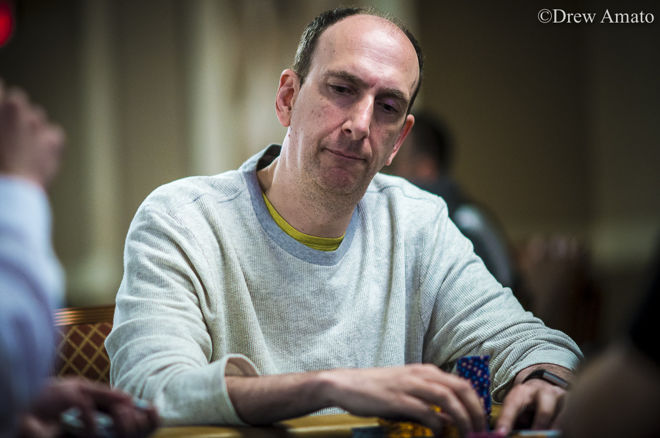 Here is another hand from the very first level of the $10,000 buy-in World Poker Tour L.A. Poker Classic — a "freezeout" event (i.e., no re-entry). This one involved me playing versus the Poker Hall of Famer Erik Seidel, winner of eight World Series of Poker bracelets and more than $32 million lifetime in tournaments.
With the blinds 50/100, the action began with Seidel opening for 250 from early position. It folded to me in the cutoff where I'd been dealt
.
Here I could have either called or three-bet. Considering how it was a freezeout event in which I tend to be a little more aggressive early, I reraised to 700. Andy Frankenberger was in the big blind and he decided to cold-call the reraise, then Seidel made it 3,350 to go.
As I talk about in the video below, at this point I know ace-queen isn't strong enough with which just to call, meaning I could either fold or reraise again as a bluff. I made it 6,000 (too small, looking back). Frankenberger folded and Seidel called.
The flop came
and Seidel checked. I bet 4,500 and Seidel called, bringing the pot close to 22,000. The turn was the
and Seidel checked once more.
At this point Seidel had just about the size of the pot behind and I had a little more. See what I chose to do and hear my explanation for why I did:
In this case after turning the nut flush draw, I decided to go for maximum fold equity. No one wants to go broke early in a major event without a premium hand!
Jonathan Little is a professional poker player and author with over $6,400,000 in live tournament earnings. He writes a weekly educational blog and hosts a podcast at JonathanLittlePoker.com. You can follow him on Twitter @JonathanLittle.