Heading to the WSOP? Six Travel Tips For Poker Players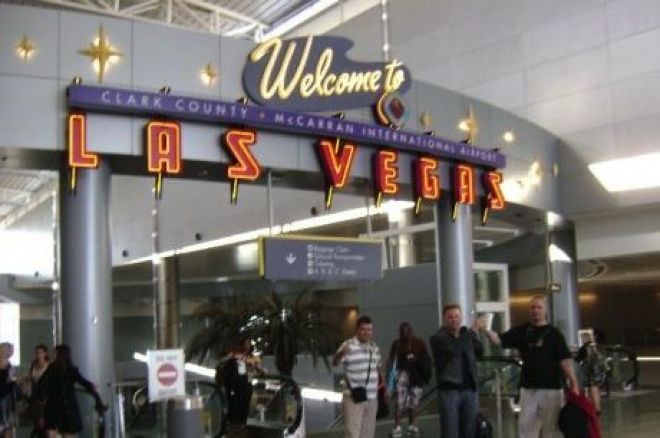 Today's poker players have to be prepared to travel the length and breadth of the country and sometimes even farther afield if they want to succeed at the highest level. There are major tournaments held across the globe and if you want a slice of the action then you have to follow the circuit around. Case in point — very soon many poker players, from professionals to amateurs to everyone in between, will be traveling to Las Vegas for the 2015 World Series of Poker which gets started in less than two weeks.
Many people underestimate the toll on the body and mind that long distance travel can have and are often ill-prepared for what they are going to do when they arrive at their destination. Hopefully, you can learn from the mistakes I have made over the years during my traveling to and from various destinations around the world as a poker blogger.
Let's get started.
1. Prepare Travel In Advance
You have your plane tickets in hand, but have you given much thought to how you will get to the airport and how you are going to get from the airport to your final destination? By booking transport to the airport in advance you will not only be able to save money, but you also remove a lot of stress because you know your plan of assault.
The same goes for planning in advance for when you arrive at your destination. If you're going somewhere where they speak your language then you might be okay, but what if you don't speak the native tongue of your destination? How are you going to get to your hotel?
You don't want to find yourself in a foreign country, tired and weary from flying for several hours, and not be able to get to your hotel and rest. Take care of these details ahead of time, and save your brain power.
2. Pack Some Clothes in Your Carry On Luggage
When I reported on the World Series of Poker Europe a few years back, my bag went missing. It was the main bag that had ALL of my clothes for the two-week trip as well as my phone and iPad charger.
Although I got my bag back within a day, the prospect of possibly having had to endure the trip without such necessities taught me a lesson. I now pack my chargers in my carry-on luggage along with a spare t-shirt and underwear, especially if I have multiple flights to take that day. Trust me when I say you'll be grateful for doing so if your bag ever goes missing at any point.
3. Don't Drink Alcohol on the Flight
Drinking alcohol dehydrates you, which in turn makes your energy levels drop and makes you feel horrible. Plus, when you finally land you don't want to be intoxicated, especially if traveling abroad. Navigating through customs could become a problem and you want your wits about you when you're in a foreign land.
4. Stretch Regularly During the Flight
You need to keep the blood flowing during long-haul flights, not only to help prevent blood clots (they're quite rare by the way) but to also stop aches and pains created by sitting in a rather compact seat for hours on end.
Make "fists" with your toes. Stretch your calf muscles. Give your lower back a stretch, and your hips and shoulders, too.
Take a trip to the toilet even if it is only to stretch your legs. Doing so will make you feel much more comfortable and alert throughout your flight and when you land.
5. Unless it is Night When You Arrive, Don't Sleep
It is so tempting after a long trip to go to sleep as soon as you reach your hotel, but unless it is a time that you usually go to bed at home, don't bother.
A while back I flew from Manchester in the UK to Las Vegas, a flight that took the best part of ten-and-a-half hours. My door-to-door travel time was 17 hours and by the time I arrived I was shattered and ready to drop. But it was only 5:00 p.m. when I got to my hotel.
Instead of sleeping, I unpacked, had a shower, and headed to the local store for some groceries before going to bed at a more reasonable 10:00 p.m. Sticking as well as you can to a normal sleep schedule helps to prevent the dreaded jet lag, and do not underestimate how awful jet lag can and will make you feel. Avoid it if you can.
6. Befriend The Locals
Wherever you go, once you are settled in befriend the locals, get chatty with the hotel receptionist, and ask the poker dealers where the best places are for shopping, nights out, and the like. These people live in the city that you're in and will know all of its secrets and sometimes be able to share with you some real hidden gems.
What are your travel tips? Let us know in the comments box below.
Get all the latest PokerNews updates on your social media outlets. Follow us on Twitter and find us on both Facebook and Google+!