Home Game Heroes: Five Ingredients for Organizing and Hosting a Poker Game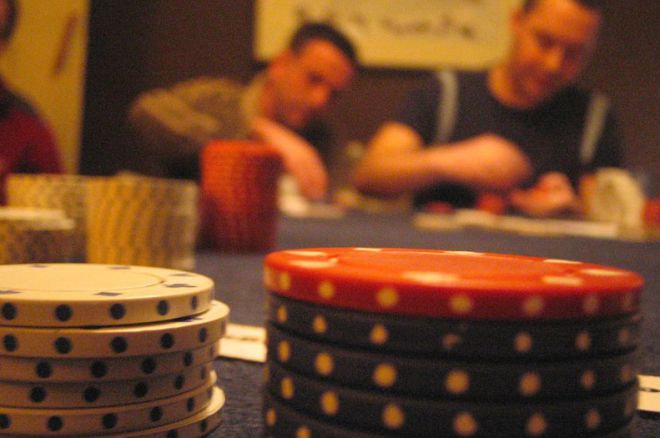 You like casino poker. And you enjoy playing online. But you've decided that you'd like to try your hand at organizing a game at your home. It's more convenient, you won't have to pay a rake, and you hope you'll be having a good time playing with people you know — instead of with strangers.
Here's a list of five ingredients for organizing a successful home game:
1. Players
You can't have a poker game without poker players. With few exceptions, however, you often don't start with enough to guarantee a game. So how do you go about building a base of players? Network!
Start by talking to family, friends, and fellow poker players. Expand your contacts by visiting as many games as you can, making sure that you ask for and record contact information of the people you meet whom you'd like to invite to your game.
2. Food and Beverage
I have found that a nice selection of alcoholic beverages, as well as a full supply of soft drinks (including caffeinated diet drinks) and bottled water (environmental issues notwithstanding), keeps many of my players playing. So I stock a full assortment of everything.
I find that it keeps my game popular to have a good supply of decent food on hand as well. I serve a lot of casseroles, as well as dishes that are easy to prepare and keep warm for many hours for a large group like stew, chili, soup, lasagna, meatballs, and pasta dishes. I also have a few different deli meats and cheeses for those who prefer making sandwiches.
I round things off with a bunch of dessert-type things that are easy to eat — cookies, chocolates, fresh fruit, and candies. I find that food keeps players playing, encouraging them to stay longer, to feel better about the game, and to be more likely to want to return. I pay for all of the food and drink by charging a reasonable fee for the night — the convenience makes it well worth it to the players.
3. Game Scheduling and Notification
Ideally, you will have a weekly game with a designated night and a full table of reliable regulars. But don't get discouraged if you can only round up a full table once every few weeks. Unless you've got a regular game, a reliable way of notifying your entire list in advance of the game is necessary. Email is usually the handiest method.
Ask folks to lock up a seat by a deadline — ideally three days or so before the game — explaining that you'll cancel the game if not enough people sign up. The initial notice should go out six or seven days before the game, with an update every two days. That helps players who have indicated they want to play know that the game is going to go off while also encouraging players who haven't committed to do so.
4. Equipment: Cards, Table, and Chips
I suggest investing in a nice set or two of plastic cards, like Kem, Gemaco, Da Vinci, or Copag. Even though they cost about $20 for a set of two decks, since they can last for hundreds of sessions without needing to be replaced, they actually turn out to be more economical that spending $4 every game or two for two decks of the plastic-coated cardboard cards like Bee or Bicycle.
Home poker tables, like poker games themselves, can fit any budget. You can use your dining room or kitchen table for free. You can spend $30-$100 on a poker cover for your table. Or you can build yourself a nice table, purchasing the supplies yourself, for about $150.
If you want a new table, there are cheap octagonal tables designed for dealer's choice games that go for about $200. A nine-foot oblong hold'em table with folding legs can run about $800-$1,000, or you could spend up to $2,000 or so for a decent one with a permanent wooden pedestal. And fancy tables that are much more expensive are available as well.
I've found that chips are in fact the least important piece of equipment. While it may seem really cool to have a set of Paulson Top Hat & Cane chips like they have in the casino (that cost about $1 per chip), I've found that players care virtually not at all about the chips they're using. Many are just as happy playing with six-cent Super Diamond solid-colored chips as they are with the more expensive set.
5. Stakes
Finally, what stakes should you play for? That's entirely up to you and those you've invited. I know a group of doctors, lawyers, and other professionals who enthusiastically get together every couple of weeks to play poker for quarters. And then there are home games that can sometimes have $20,000 or more on the table.
Just be clear and consistent about what the stakes are and you'll be fine.
Photo: "Poker night," Russell James Smith. Creative Commons Attribution 2.0 Generic.
Ashley Adams has been playing poker for 50 years and writing about it since 2000. He is the author of hundreds of articles and two books, Winning 7-Card Stud (Kensington 2003) and Winning No-Limit Hold'em (Lighthouse 2012). He is also the host of poker radio show House of Cards. See www.houseofcardsradio.com for broadcast times, stations, and podcasts.
Want to stay atop all the latest in the poker world? If so, make sure to get PokerNews updates on your social media outlets. Follow us on Twitter and find us on both Facebook and Google+!