How To Bring Your A-Game to the 2022 WSOP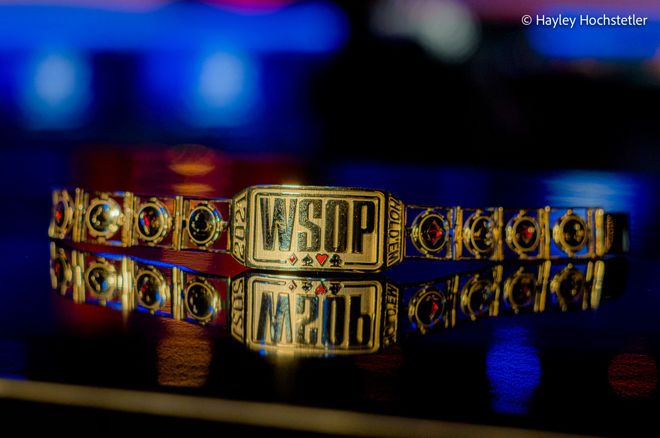 We are only weeks away from the 2022 World Series of Poker (WSOP) getting underway at its new home at the Horseshoe Las Vegas, formerly Bally's Las Vegas, and thousands of poker players from around the world are preparing to jet off to "Sin City" and chase the dream of becoming a WSOP bracelet winner.
The adage "fail to prepare, prepare to fail" runs true for so many of life's scenarios and is especially true when it comes to heading to Las Vegas for a poker trip of a lifetime. Life-changing prizes await those who become world champions in addition to securing a coveted WSOP bracelet, which many poker players see as the ultimate accolade of the game. Fail to prepare for the 2022 WSOP and be prepared to fail by returning home empty-handed and with a decimated bankroll to show for your efforts.
Is Your WSOP Mental Game All Set? Mindset Coach Elliot Roe Shares Key Tips
Get Your Ducks in a Row Before Heading to Vegas
Poker players are notorious for being ill-prepared and doing things on the fly. Do yourself and your mindset a massive favour by sorting out your accommodation and travel plans well in advance. Travelling can be stressful, so knowing exactly when, where, and what time your flights and transfers are saves you a lot of potential anguish. The same goes for your living arrangements. Knowing you can hop off the plane and head straight to your digs is much better than leaving matters to the last minute when rooms and deals may no longer be available.
It is never too late to live a healthier lifestyle. Try drinking more water, eating healthier food, and try getting into a regular sleep schedule. All these things will stand you in good stead once you arrive at the WSOP.
2022 World Series of Poker Hub
Bookmark this page! All you need to know about the 2022 WSOP is here.
Get most of your studying out of the way before you set foot in Nevada. Perform as many simulations as you can handle (if that is your thing), go over hands from your online poker grind, but just complete it before you step foot off the plane. That way you get to head to your pre-booked accommodation safe in the knowledge you have done everything you can to prepare for what is possibly the biggest six weeks of your poker career so far.
Win Your 2022 WSOP Main Event Package With GGPoker's Road to Vegas
The Day of Your Tournament
With a little bit of luck you will have managed a solid night's sleep, jet lag permitting, after turning down the chance to party all night during your first night in Las Vegas! Regardless, enjoy a healthy, hearty breakfast, and get everything ready that you may need for the day ahead.
Ensure you pack some water, snacks, and some sort of warm clothing. The former means you are not reliant on the WSOP waitresses. The latter is because it may be 100-120 degrees outside in Vegas but it will be absolutely nowhere near that in the tournament room. The temperature inside the Rio All-Suite Hotel & Casino was infamous for being that cold it was sometimes uncomfortable. You don't want to be shivering for 10-12 hours, do you?
Make sure you arrive plenty of time before the tournament starts. This is especially vital if you are yet to buy into your chosen event because queues can by massive. Try to register for future tournaments in advance to say you standing around, potentially for hours, waiting to get your ticket.
Find your seat and take in your surrounding. Make yourself comfortable and believe that you can go all the way and triumph in this tournament. It often helps to envisage yourself navigating your way through the final few tables. Believing you can do this, rather than having doubts, will help you when you arrive at the business end of the tournament.
Remind yourself that this is the exact same game as you play online or at your local casino. Flushes still beat straights, and pots odds are still pot odds. Sure, the prize money and prestige is obviously greater in a WSOP event but you know this game inside out and have fully prepared for the occasion.
It is worthwhile deciding before shuffle up and deal is announced that you set yourself a clear goal as to what you want to achieve in this tournament. Do you simply want to cash, or are you going all out to win? Both a very reasonable goals but need different strategies to realise those goals. Someone wanting to reach the money will likely take lines with less variance attached compared to someone who is hell-bent on finishing in the top three. Decide beforehand, but be prepared to adapt if things either don't go to plan or progress better than you anticipated.
Don't Let Burnout Ruin Your WSOP
During the Event
Staying focused throughout the day is a difficult task because live poker plays much slower than the online world, plus a room packed to the rafters with up to a couple of thousand people is full of distractions.
Stay clear of watching videos on your tablet and concentrate on what is happening at your table. Many live poker players, especially recreational players taking a shot in a WSOP event, give off more tells than you could shake a stick at. Missing out on this free information should be a criminal offence!
Don't be afraid to take a few handwritten notes, much like you'd take notes at an online poker table. It is a good idea to jot down any troublesome hands to look through later so you can concentrate on the next playable hand. As renowned mindset coach Elliot Roe once told PokerNews, "every hand is a new puzzle." Treat it as such, treat it as an independent action, and you will not go far wrong.
Lastly, make the most of the scheduled breaks. Visit the restroom, head outside for some fresh air (and warmth) and perform some stretches to reinvigorate your body. Being tense and uncomfortable makes it challenging to focus on anything else. Loosening up your major muscle groups and getting he blood flowing properly will help you in this regard.
Common Poker Tells To Look For at the 2021 WSOP
After Play Concludes
Hopefully, you have made it through to Day 2. If not, and you have busted before the money places, try not to dwell on it. Go through any hands that gave you trouble during the day's action. They may be hands where you lost some chips, or a situation where you genuinely did not know where you stood during the hand. Get them out of your system now, accepting that you may have misplayed a hand, learning from any mistakes, before putting them to bed. You don't want to torture yourself all night over a hand that you could or should have played different.
Now is the time to rinse and repeat. Get a good night's sleep so you feel rested and recuperated, before having that healthy, hearty breakfast, packing your bag, and heading back to the Horseshoe Casino to follow that WSOP bracelet dream.
Here's to seeing you at a WSOP bracelet ceremony this summer!