How to Build Your Poker Strategy from the Ground Up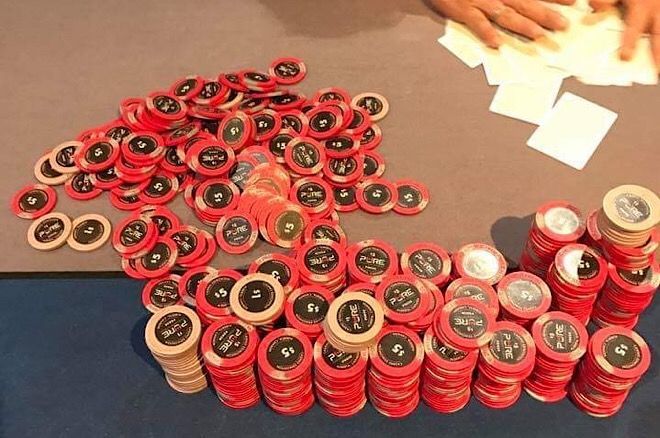 An article by Geoff Fisk.
I rediscovered my passion for poker earlier this year, and I knew I wanted to get back into the game after taking a three-year break.
Sit-n-Gos were my specialty in the mid-2010s; I put a lot of time into that poker variant and did pretty well. This time around, however, I wanted build my cash game skills from the ground up, and I started looking into my options for poker education.
My research led me to Upswing Poker. The Upswing coaches, headed up by Doug Polk and Ryan Fee, have proven results in the game. I found that the Lab promised and delivered great value in the form of actionable tactics and advice.
Purchasing the Upswing Lab membership is like going to poker college. Topics are broken down into modules, with each module covering a particular aspect of poker strategy (such as multiway pots or overbetting) in great detail. I still have much to learn, as the entire Lab contains of over 60 modules and hundreds of hours of video.
My cash game skills are a world away from where they were six months ago, however, and the following list includes some the most helpful things I've learned from Upswing.
Save 25% on any Upswing Poker course by joining during their Black Friday sale. Click here to find out which course is right for you!
Bluffing Without Spewing
Bluffing might be the hardest thing to pull off when you're taking your first shot at cash games. Few things are costlier at the poker table than a poorly executed bluff. Luckily, the Lab gives you a comprehensive strategy for bluffing that makes it a lot easier.
Effective bluffing is really at the core of the Upswing strategy, and the Lab teaches you how to pick your spots based on ranges, board texture, blockers, and opponents' betting patterns. For example, if you hold the
and the board runs out with three hearts, you may have a great bluffing hand as it's impossible for your opponent to have the nut flush.
The Lab teaches you how to fight for pots relentlessly but intelligently, while also explaining which situations are not ideal for bluffing. Instead of guessing when to bluff based on feel, you'll know exactly when to bluff, and why.
Playing Postflop in 3-Bet Pots
The first thing I notice when moving up in stakes is the frequency of opponents 3-betting increases with each step up the ladder. This can be intimidating, as "your results in 3-bet pots will make or break you" according to the Lab modules.
The Upswing Lab covers 3-betting strategy in extensive detail, including modules for playing these pots as the preflop raiser and preflop caller in the Core Strategy section. The Beyond Core Strategy section includes even more in-depth analysis, including a nine-video module overview from Ryan Fee, and another module from Zoom cash-game specialist Fried "mynameiskarl" Meulders on playing 3-bet pots out of position.
The Lab's preflop charts give you 3-betting ranges from every position, as well as charts that indicate whether to call, fold, or 4-bet when facing a 3-bet. These are some of the most challenging pots in the game, but after studying the Upswing strategy, you'll start to look forward to 3-betting and playing 3-bet pots.
---
Play & Explains – See Your New Strategy in Action
My favorite part of the Lab is the Play and Explain series. This collection of 150+ videos features the Upswing coaches analyzing real hands, either as they play or after a session. Preview a Play & Explain-style hand review from Doug's overbetting module below.
This supplemental section brings together all of the concepts from the modules, as you get to see the best players in the world apply the Upswing strategy, and go through the thought process of every move in detail.
The Lab is Upswing Poker's flagship course meant for players of all skill levels, but other, more advanced courses are available that expand upon the principals taught in the Lab. Find out which course is made for you here!
My favorites from this lineup are Winning Poker Tournaments with Nick Petrangelo and Advanced Heads-Up Mastery with Doug Polk. Here's a quick peek at each.
---
Winning Poker Tournaments with Nick Petrangelo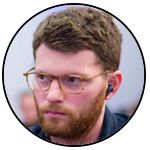 Super High Roller Nick Petrangelo takes an in-depth dive into tournament strategy in his Winning Poker Tournaments course. Nick's course relies heavily on solver findings, so if you've ever been intrigued by programs like PioSolver, this is the course for you.
You get to beat up on the player pool by accessing cutting-edge strategy from PioSolver without having to buy or figure out solvers yourself. If you do want to use PioSolver to supplement the course, Nick gives you a detailed breakdown of how to get the most out of this powerful tool. Either way, you get insight into how elite players use and base their strategy around these cutting-edge tools.
Even though I'm not currently playing tournaments, I still enjoyed this course. Petrangelo explains that he uses PioSolver daily and will continue to do so, and you get a feel for just what you're up against if you make it all the way to the High Roller tournament circuit!
Petrangelo holds nothing back though; these are the tools and strategies he's used to amass more than $23 million in live and online tournament earnings. Now, you have the opportunity to borrow his strategy to use in tournaments you play.
Learn More & Join Winning Poker Tournaments Here!
---
Advanced Heads-Up Mastery with Doug Polk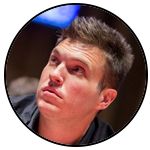 This course is one of the most exciting parts of the Upswing catalog; just listening to Doug's introduction for this series gets you pumped!
Doug has reached the pinnacle of heads-up poker in his career, and purchasing this course gives you access to 20+ hours of content covering every aspect of heads-up No Limit Hold'em.
You're going to end up playing plenty of heads-up hands when starting 6-max and 9-max cash game tables, and having an edge in these one-one-one matchups will significantly boost your win-rate. If you play tournaments, this course will prepare you to close it out in heads-up battles that have a significant impact on your ROI.
Join Doug as he shows you every important concept he learned on his way to becoming the best heads-up player in the world. You won't find a better heads-up education anywhere.
---
You have until Monday to save 25% and boost your poker skills with any Upswing course. If you're on the fence, now is the time to take action!
Discover which course is best for you here!
Sponsor generated content by Upswing Poker (written by Geoff Fisk)