Three Must-Read 2022 SCOOP Satellite Strategy Tips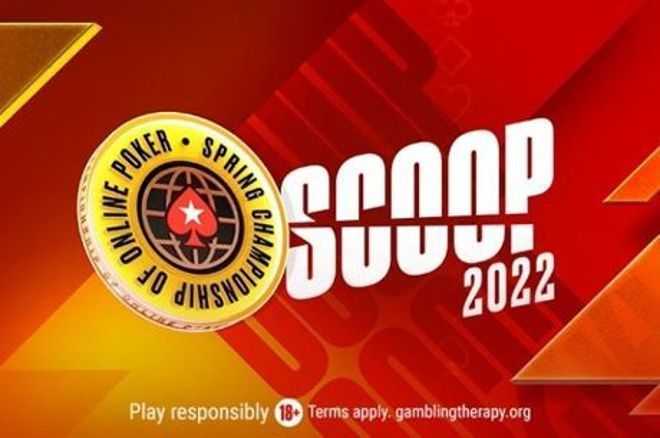 With the 2022 Spring Championship of Online Poker (SCOOP) on PokerStars in full swing, many of you are thinking about jumping into some of the SCOOP satellites and attempting to in your way into some of the bigger buy-in events for a fraction of their cost.
Several dozen satellites are now running in the PokerStars client to several events, including the three SCOOP-95 Main Events that guarantee $11.5 million between them!
The guys and girls over at the PokerStars Blog have put together a guide on how to start smashing SCOOP satellites that you can check out here, but we're bringing you the top tips!
Stay Focused on the Bubble
The importance of the bubble in SCOOP satellites cannot be underestimated. Unlike regular MTTs, there is no sliding scale of cashes. In satellites, you either win a seat or you don't.
Therefore it's imperative that you finish on the right side of the bubble. So when it comes around make sure you focus up!
Tighten Up Your Play
In MTTs, it's terrible strategy to play for a min-cash. But in satellites, that's exactly what you should be doing. Don't put your satellite tournament at risk by being all loosey-goosey. Tighten up and keep your goal of winning a ticket in mind at all times.
Work the Big Stack
The big stack gives you the ability to put pressure on those less secure. Be aggressive against players who are currently safe, but could potentially be at risk if they lost calling a shove to you.
Using your big stack to great effect is your main weapon in tournaments.
Key Takeaways
Here is a list of key takeaways when looking at SCOOP satellite strategy:
Avoid calling all-ins - It's always better to be the one shoving
Take the lower variance lines - tighten up and play for a seat
Fold equity is the most important form of equity
Work out what the average stack on the bubble is, and keep that in mind at all times
Tighten up completely when a seat looks inevitable
Remember you can always read the full SCOOP strategy article over at the PokerStars Blog as well as checking out their SCOOP Handbook which is full of tips on how to improve your game during SCOOP.