Strategy with Kristy: Lauren Kling Discusses Tournament Poker Shootout Strategy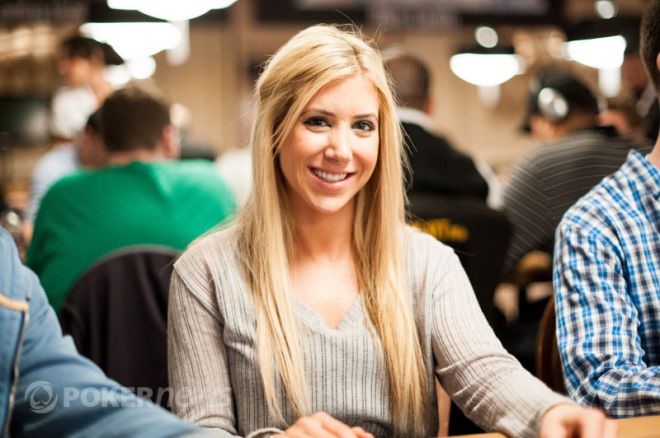 Kristy Arnett caught up with Lauren Kling earlier this week at the 2012 World Series of Poker. When they spoke, Kling had just won her first table in Event #14: $1,500 No-Limit Hold'em Shootout and spoke with Arnett about shootout strategy.
Here is a snippet from the interview:
It's so table dependent. It really is. You can't just give a formula and say, "This is correct." You really just have to sit at your table and get a feel for what's going on. I'd say, initially, play a little bit tighter just to get a grasp for who's really aggressive, who's going to be playing tight, who's scared to lose, and who wants to gamble. Basically, stereotype everyone and try to understand how they're going to play or what their goal is for that particular table. Then play accordingly.
I started off playing tighter because I recognized a bunch of players, and I thought they were going to be more aggressive. But, they were actually really tight. I doubled up in a hand, and then we were nine-handed for three or four levels, which was really weird. Once we got down to six-handed, I started to get more aggressive. I got most of my chips when we were four-handed with jack-six suited. I just started opening up my range, playing more aggressive, and three-betting more. Again, it's just dependent on your table.
Tune in every week for new episodes of Strategy with Kristy. Feel free to send in questions, ideas or suggestions for the podcast to kristy@pokernews.com. Also remember to follow PokerNews on Twitter for up-to-the-minute news.