Strategy with Kristy: Shaun Deeb & Jason Mercier on Open-Faced Chinese Poker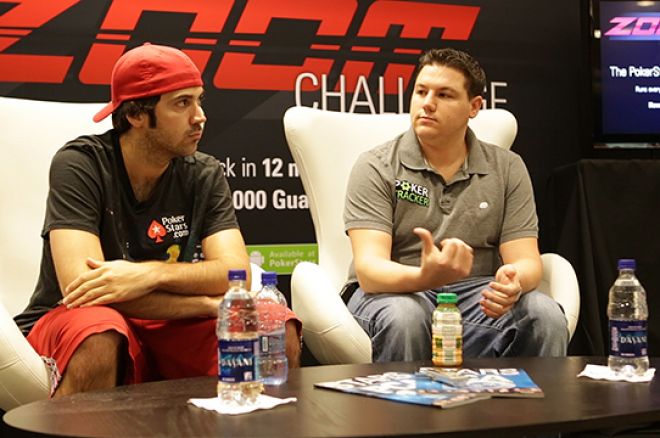 In the past year, Open-Faced Chinese Poker has become a craze amongst all types of poker players. It's a variation of Chinese Poker, wherein instead of getting all cards face down before setting them, players receive five face down at the start to set, then receive the rest one at a time. Shaun Deeb showed hostess Kristy Arnett how to play in tutorial video.
Deeb and Jason Mercier have been on the forefront when it comes to promoting this game and even hosted a question-and-answer session about it during the PokerStars Caribbean Adventure. The entire session was recorded for this edition of the Strategy with Kristy Podcast.
Here is a snippet of Deeb talking about how the game came to be so popular:
"I was in Deauville for the [European Poker Tour] and Brandon Cantu said that this is the game they've been playing in the Aviation Club. 'All these Russians have been playing this game — it's the future of poker.' I laughed at him. He taught me the rules, and I was just hooked. When it came to World Series of Poker time, I walked into Aria and told everyone that this is the game we need to play. We started playing, and the thing about Open-Faced is that it's such a spectator sport. When people walk by the table, it just looks like action. People are jumping up and down screaming, and everyone wants to get involved. Now it seems like it's spreading to every single poker room."
Tune in every week for new episodes of Strategy with Kristy. Feel free to send in questions, ideas or suggestions for the podcast to kristy@pokernews.com. Also remember to follow Kristy Arnett and PokerNews on Twitter for up-to-the-minute news.