'You Always Have More to Learn': Strategy Talk With Doug Polk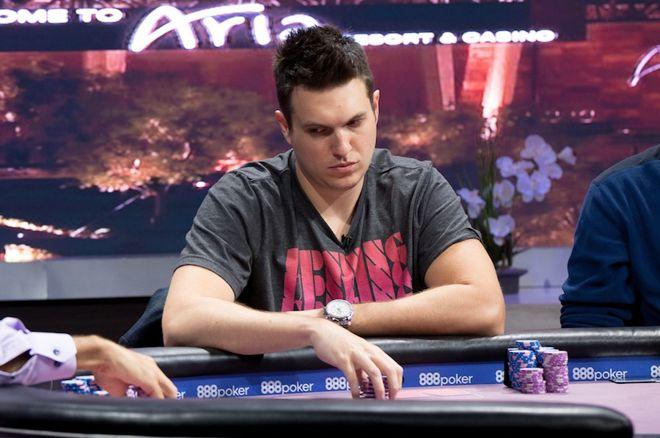 There's a new episode of the PokerNews Podcast available in your feeds (Episode No. 462), and as is the case with most installments of the show, this one features some worthwhile strategy talk between hosts Sarah Herring and Brent Harrington and their guest, three-time World Series of Poker bracelet winner and $111,111 High Roller for One Drop champion Doug Polk.
Since winning the One Drop and claiming its $3,686,865 first prize, Polk more recently was involved with last month's "King of the Hill" competition at Poker Night in America won by Phil Hellmuth, the "Rumble With Jungle" sit-n-go event on Poker After Dark, as well as the just completed Poker Masters series of high roller events at the ARIA Resort & Casino where Polk earned two cashes including one runner-up finish.
Polk also continues to produce a variety of content on his own (including hand analyses and strategy), most notably via his YouTube channel. In fact, the interview begins with Polk addressing how such extracurricular activities necessarily cut into the constant study that poker demands from those who wish to improve their games.
"Poker is interesting," says Polk. "The game is very complex, and even when you get quite good at it, you always have more to learn, you always have more to improve on."
Polk notes how currently in poker "we're a lot closer to knowing the answers to certain strategic questions like [those concerning] bet size[s], bet frequency" and the like, recognizing how that collective advancement of knowledge can help him (and others) going forward.
"But it's certainly true that relative to people that are spending the time to become experts, I might fall a little bit behind," he adds.
Among the other strategy topics covered in the show are live tells, current trends in playing styles, and different strategies and approaches to coaching poker.
"We're seeing a lot more small bets, we're seeing a lot more raising going on. We're seeing a lot more 'standardized' play."
Regarding live tells and, particularly, how players with an online background can sometimes be susceptible to making them, Polk describes his own efforts to follow a routine with his behaviors when looking at cards, making bets, and so forth — what he calls "a preventative style" designed to minimize his own tells.
Addressing current trends in playing styles, Polk notes how the increased access to strategy content has led to many players — particularly at the higher levels — beginning to demonstrate similarities in their play, at least to a greater extent than might have been the case in the past.
"We're seeing a lot more small bets, we're seeing a lot more raising going on. We're seeing a lot more 'standardized' play, I would say, than years ago," explains Polk. "I think more often years ago we saw a much more drastic difference among regulars in the way they were playing [particular] spots, whereas today I think most of the player pool plays those spots more uniform."
With regard to different strategies and approaches to coaching poker, Polk specifically addresses his experience helping coach 2017 World Series of Poker Main Event runner-up Dan Ott as he prepared for the final table.
Unlike recent WSOP Main Events, there was no lengthy delay prior to the final table this year, which meant Polk couldn't get "micro" with Ott (a cash game player, primarily) and discuss "exact spots" and specific strategies. "When you have only three days," Polk says, "you gotta go 'macro'" and address larger tournament strategy like understanding stack sizes and especially short-stacked play.
Polk also talks about Hellmuth and his unorthodox strategies, Poker Masters purple jacket winner Steffen Sontheimer and the other Germans' dominance of late, and other items of interest. Click here and give the show a listen.