Segarra Lopez Folds Correctly; Busts After

Level 16 : Blinds 2,000/5,000, 5,000 ante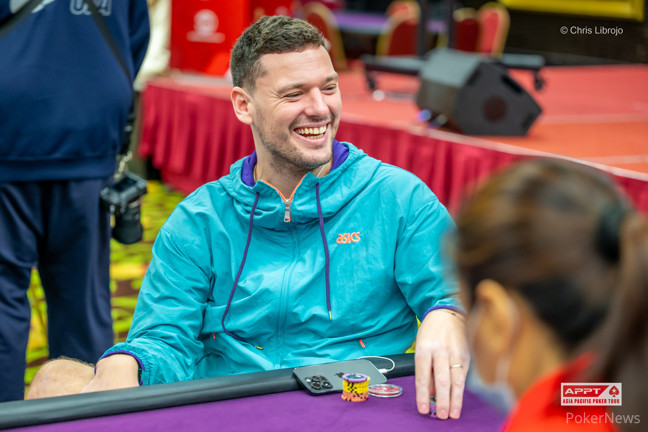 Guillem Segarra Lopez raised to 11,000 and then folded to the all-in moves by Grant Gardner for 101,000 and Lester Edoc for 55,000. "You are ahead, because we both have the same hand," Edoc told Segarra Lopez when the Spaniard mucked the 9♥9♠ face-up.
Lester Edoc: K♣K♦
Grant Gardner: K♥K♠
The J♠7♣5♣8♥6♦ river would have given the Spaniard a triple-up.
One hand later, Segarra Lopez jammed for 53,000 first to act and Ilia Miakishev rejammed in the small blind.
Guillem Segarra Lopez: K♥Q♦
Ilia Miakishev: A♥K♠
Segarra Lopez took the lead with the Q♠6♣4♦ flop but Miakishev restored his lead with the A♣ turn, the 2♠ river was a blank thereafter. "That's just plain torture," Miakishev consoled his opponent.
Tianyuan Tang also busted one table over as the field dropped to 74 hopefuls with 71 in the money.