What Makes the Aussie Millions so Special for Locals and Visitors From Overseas?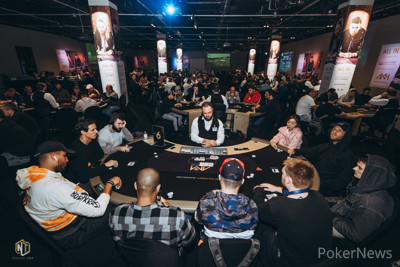 The numbers for all events of the Aussie Millions have been growing in the last few years and especially the Main Event has caught the attention of the international poker circuit. In 2019, a new record was set with 822 entries and Bryn Kenney claimed the title after a three-handed deal. Expectations are high for yet another excellent turnout as the satellites deliver big numbers once more.
While Kenney has been visiting the biggest casino complex of the Southern hemisphere several times already, new familiar faces appear every year that make their way to Melbourne for the first time. The latest batch in 2020 includes the likes of Phil Hui and Loni Harwood, Kristy Arnett, Bryce Yockey, and several European regulars. Many of them are immediately struck by the friendly atmosphere at and away from the tables, and word of mouth keeps spreading to continue the trend of new visitors.
"It is my first time here in Melbourne, I decided to come for a new experience," Pasquale Braco admitted and shortly after won Event #5 Six-Max for his first ANTON Jewellery Championship ring.
James Gilbert reached the final table in Event #6 A$2,500 Pot-Limit Omaha and was as impressed by the atmosphere. Anthony Spinella was another American pro that made his way Down Under the very first time and entered the poker room with a big smile on the face. "This is great. Awesome weather, amazing food, and atmosphere, it is really cool here."
For Florida's Sam Cohen, another particular aspect caught her attention during the 10 previous visits to Melbourne, which she confirmed with a smirk on the face.
"The men have short shorts … and the action is really good."
Another player that tasted success in the past and happily returned the years after is Stefan Huber. Runner-up to Toby Lewis in the 2018 Aussie Millions Main Event, the Swiss claimed an ANTON Jewellery Championship ring the year after and took down the A$1,500 Deep Freeze.
"I have been here the first time three years ago and like the people. It is a relaxed city, there are a lot of alternative things available and good drinks. They also have some of the best Hold'em cash games here in Australia."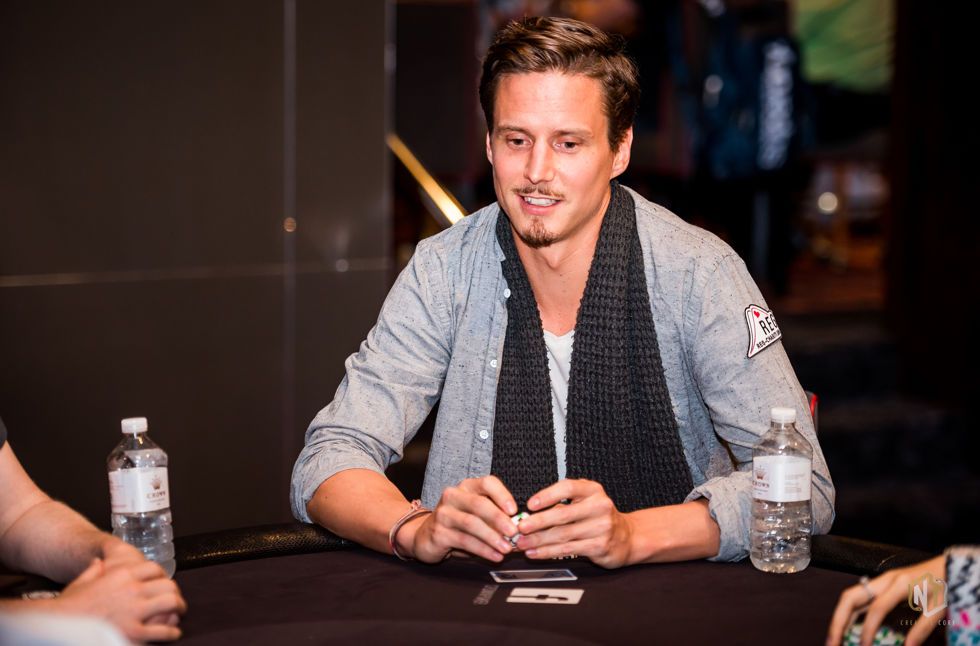 Fellow German-speaking poker pro Maxi Lehmanski caught the Melbourne bug five years ago and returned as many times, chiming in with the exact same vibes and complimenting the atmosphere in general. Lehmanski reached the final table of Event #6 A$2,500 PLO in which he finished in fifth place.
For Benny Glaser it was the fourth time in Melbourne.
"I don't really recall exactly what it was but I have always heard how good it is from everyone, both the place and the poker, and I always wanted to go to Australia. It pretty became probably my favorite stop."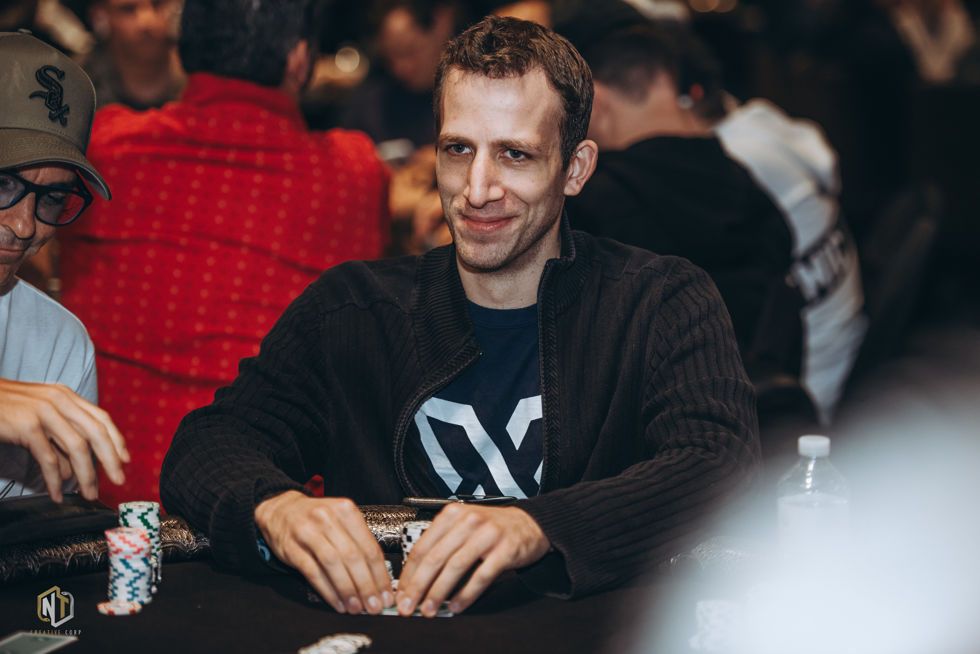 On previous trips, Glaser explored nearby New Zealand and the Brit plans on seeing more of Australia in the future. Fellow countryman Harry Lodge, who was about to secure a cash prize in the A$1,500 Deep Freeze, joked two spots off the money bubble.
"I didn't cash in any of the tournaments last year but was up in money as I won several satellites. But I don't have an Australian flag yet."
At the same time, Ben Lamb walked into the poker room, having just arrived earlier in the morning and trying to stay awake for another few hours to avoid any Jetlag in preparation for the upcoming High Roller tournaments. Two years ago the American pro made it to Melbourne the first time and immediately won the A$25,000 Challenge after steamrolling through the final table.
"I forgot how much I liked this city," he admitted.
With all the praise by the visitors from oversea, there obviously also has to be a special vibe by the local players and staff to make sure that everyone has a good time at the poker tables.
Local pro Hari Varma was kind enough to give an insight about the local poker scene in Australia.
"I have played a lot here. In Melbourne, I'd say they play a bit more passive. In Sydney they tend to go crazy a bit, Brisbane I have only played a few years ago and can't say too much. I think it is just the time of the year as well. It is a great time to be in Australia, the Australian Open is around this time and the weather is generally quite good and Melbourne is a great location. Great food, there are a lot of restaurants and bars. I think it is a really good series to come to if you are from oversea."
Varma admitted that the Main Event is certainly the highlight of the schedule, and will be for many of the locals that take a shot at glory thanks to the intensive satellite schedule of the Crown Casino.
"It's almost two million up top and I know they run satellites all year. There's a people who have been waiting for the Main Event for six months and I think it's gonna be a big one. And some stories from satellite winners that score big influence players to try their luck. There is a lot of pub poker going on and satellites taking place all year around that promote this, where you can direct satellite into a 10k tournament for almost nothing."
Varma is hoping for a mix between some locals and poker pros from overseas to reach the final table, and the past few years have shown that many Aussies can hold their own when facing big names such as Bryn Kenney, Ben Heath, Fedor Holz and Toby Lewis.
"There's always some pros from overseas that make it, at least one or two, but am also hoping for some locals. I am always rooting for the underdog."
High stakes player Sam Higgs, who won his maiden WSOP bracelet during the 2014 WSOP APAC right here at the Crown Casino in Melbourne, provided further insight on the Aussie way of life and poker.
"I think it is probably the environment. Everyone at the table is friendly and the nature of the Aussies, we are very welcoming. The cash games and staff run good, and the weather is nice. Everyone hates losing but we are probably better losers than anywhere else on the world. Gambling in general for the Aussies is second nature. We are good winners and good losers, most of the time we just want to have a bit of fun."
That nature shows a lot when local players that know each other well are seated on the same table. They are not trying to hide behind hoodies, shades or earphones and rather actively try to strike up a conversation. It doesn't take long to include others and the riffling of chips is no longer the loudest sound you will notice.
"There is a lot more chatter and shit-stirring at the tables, bantering, and that makes it a little bit easier to play. When I speak to people from overseas, they say they come here to have a good time. And that's the draw card for them to come back. The main draw card for them to come in the first place is to get away from their winter. But once they are here, they see we are all down to earth. Here in Australia you can sit down and talk to anybody at any time, and have a beer with them or whatever."
Higgs will take a shot at the upcoming High Rollers and looks forward to the action as well as the option to have several friends on the rail in case of a deep run. He also expects some bigger names to join the action as they make their way to Australia prior to the Super High Roller Bowl Australia and the Australian Poker Open at The Star Gold Coast in Broadbeach, Queensland right after the series in Melbourne has wrapped up.