"My Watch is Worth More Than Your Lives"; Bianco Slays Failla in Huge Dramatic Pot

Level 24 : Blinds 20,000-40,000, 40,000 ante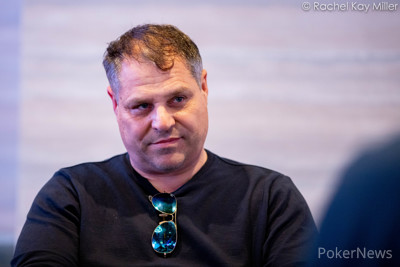 There was a commotion at the table as the board read
and two boisterous players ended up all in on the turn in a massive pot, one of the largest of the day thus far.
Emanuel "Will the Thrill" Failla held the nuts with the
while Benedetto Bianco had the
. The river dramatically came the
to give Bianco the nut flush and crush Failla.
"Yes! You can't beat me, I'm the luckiest guy in the world!" said Bianco to Failla.
The two New Yorkers loudly razzed and boasted at each other while the dealer counted out the stacks to see who had the larger stack.
"I don't care, I got 30 jobs I want to get out of here," said Bianco about his turn call.
"My watch is worth more than both of your lives," said Failla in retort while gesturing to the two players next to him.
Eventually, it was determined that Failla was barely covered and he was eliminated in dramatic fashion while Bianco became one of the biggest stacks in the room.