Eddy Konarske Wins 2021 CPC $3,000 High Roller Via Four-Way ICM Chop ($37,546)

Level 19 : 6,000-12,000, 12,000 ante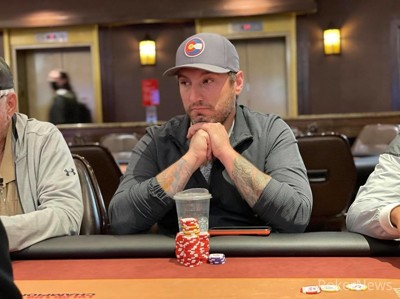 The Bally's Black Hawk Colorado Poker Championship (CPC) $3,000 High Roller saw 39 entries to generate a total prize pool of $109,980 set to be paid out to the top four places. After 14 full hours of play, the tournament reached a 1 a.m. closing time with exactly four players remaining and a four-way ICM chop was conducted.
At that time, Eddy Konarske held over 56% of the chips in play (879,000), well clear of the rest of the field and good enough to earn him a top prize of $37,546. Next closest was Steve Wilkie (391,000), followed by Michael Giardina (206,000) and Thomas Fuller.
CPC $3,000 High Roller Results
| Place | Player | Prize |
| --- | --- | --- |
| 1 | Eddy Konarske | $37,546* |
| 2 | Steve Wilkie | $30,620* |
| 3 | Michael Giardina | $24,667* |
| 4 | Thomas Fuller | $17,145* |
*Denotes four-way ICM chop values
Tournament Recap
Thirteen players were in their seats when cards went into the air at 11 a.m. Wednesday morning, but that number rose to 16 within the first few minutes of the day with both Konarske and Wilkie being among the first three late registrants to join. Fuller then followed, joining early in Level 2.
Giardina had already been in on the action from the start, running the nut flush into a straight flush to find the rail early in the afternoon. No matter to him, he fired once more and was able to pick up another nut flush to take the stack of Kane Lai, who had the second nuts.
Such a stack gave Giardina the chip lead by the first break of the day, but Konarske then became the first player over 100,000 with nobody catching him for the better part of the next two hours until Al Hart and Sherman Wu each ascended into six-figure territory, taking the top two stacks into the dinner break with Konarske in third and Fuller also in the top five.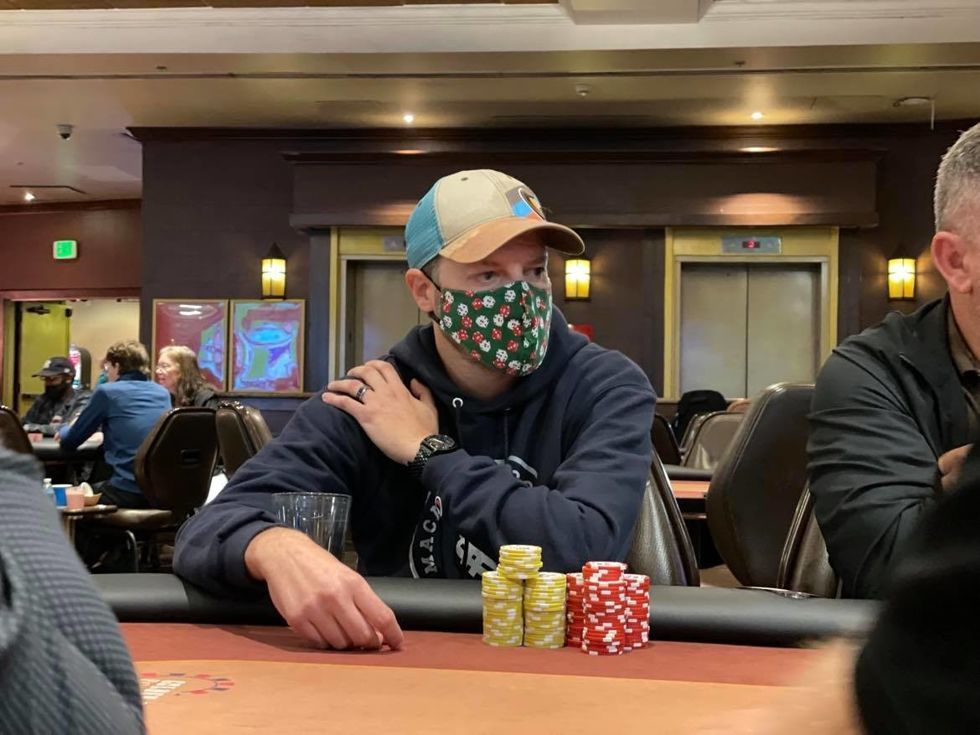 Wilkie then caught fire returning from the dinner break (Level 10), knocking out Ben Keeline, Matt Livingston, and Rich Dixon in one level's time to ascend above a quarter-million. Players continued to fall from there, with the final table of nine eventually being reached midway through Level 13.
Nine-handed play then continued for nearly two full hours, with players such as Wu, Fuller, Wilkie, and Konarske all holding the chip lead at various points in time. Ultimately, Hart would fall in ninth after a cold streak of cards culminated with him getting the last of his chips in with ace-jack preflop against Fuller's pocket aces.
It took another full level before Wu fell in eighth after his two pair were bested by a backdoor flush from Wilkie, who then knocked out Rocco Palumbo shortly thereafter to take the field to seven. Later that level, CPC Main Event Champion Jason Dennis was also eliminated by Wilkie, who then climbed into the chip lead with five remaining and the tournament reaching the bubble.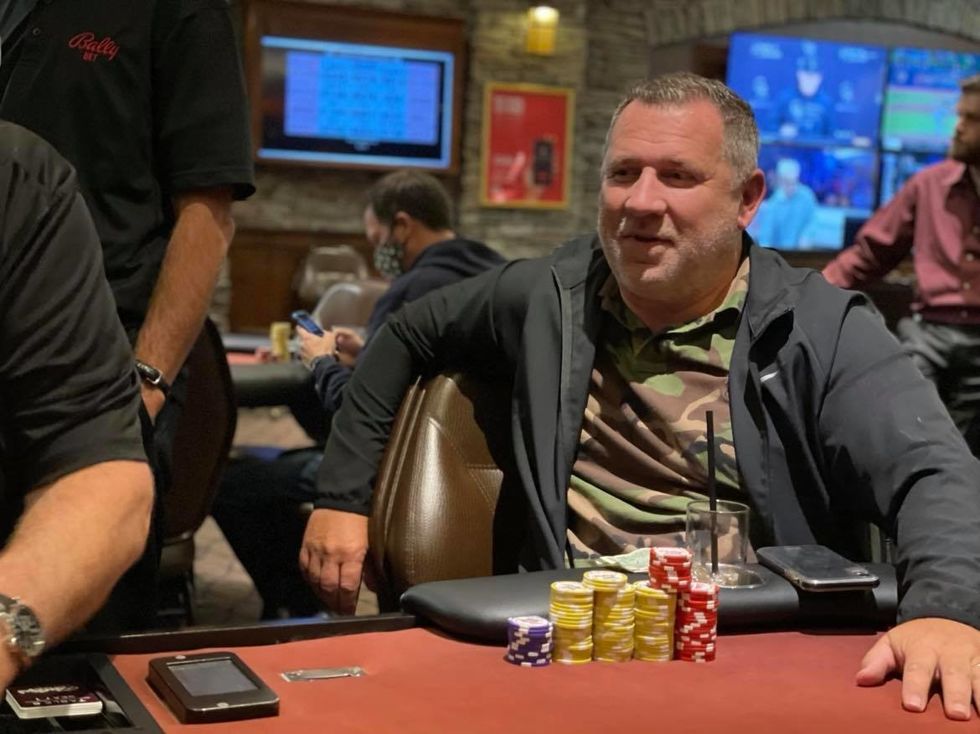 From there, Konarske wound up usurping the momentum after re-jamming with pocket tens and seeing Wilkie immediately give him action with ace-king. Konarske held to double into the chip lead and ultimately never looked back, taking his stack from 570,000 up to nearly 900,000 in the final hour of play thereafter.
Bobby Sanoubane had been one of the shortest stacks all final table, making his way to the final five and attempting to stay alive as the end of the night loomed near. However, he was unable to survive as his king-nine lost to Fuller's ace-seven to bring the tournament into the money with just 15 minutes remaining in the night. Play then continued until the clock hit 1 a.m., with Konarske emerging on top when all was said and done.