The Coolbet Open €550 Main Event at Olympic Park Casino and the Hilton Park Hotel has thus far been a huge success.
The tournament attracted 531 entrants, including 86 on the first level of Day 2, to create a huge €252,685 prize pool with a top prize of €60,100. Coolbet couldn't be more thrilled about the amazing turnout for its live event.
"A year ago, we hosted the very first Coolbet Open where we saw a prize pool of €206,125 and had 425 entries," said Coolbet CMO Ervin Jarvlepp." For this event, we hoped to at least match those figures. It seems that players appreciate what we've been doing as all our expectations have been exceeded with 521 entries a prize pool of €252,685!"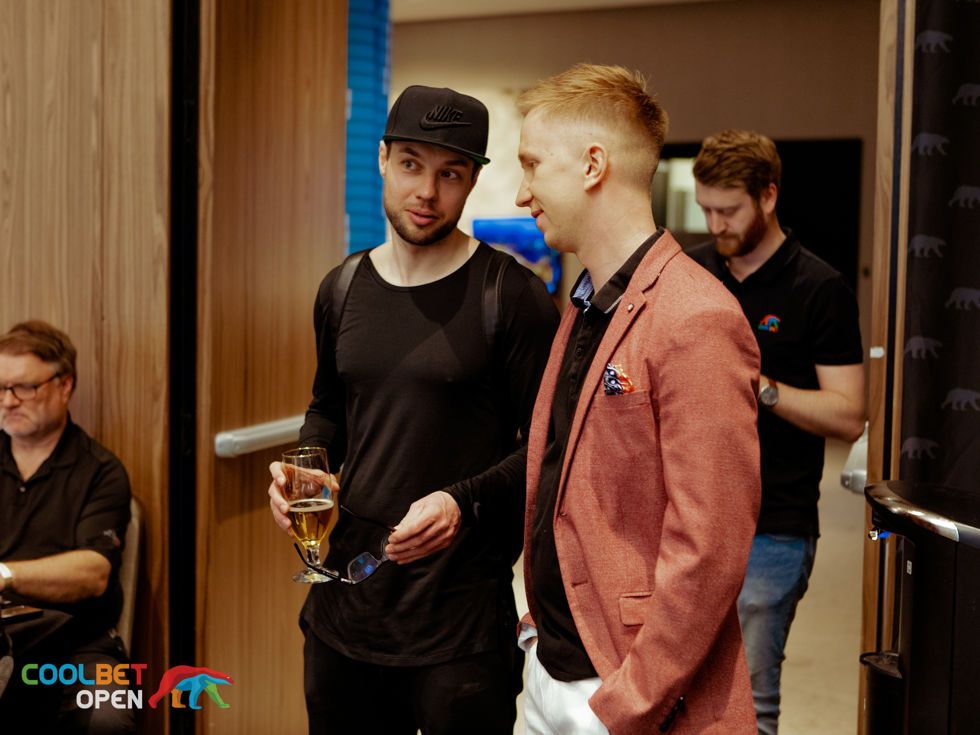 The day began with 211 hopefuls plus those that entered or re-entered on Day 2 battling it out. It wasn't until near the end of the day that the money bubble broke when the day's starting chip leader Tobias Revenas went out in 50th place and Vallo Maidla bowed out in 49th place before hand-for-hand play could even begin on the bubble. The remaining 48 players were each guaranteed a payout of €1,050.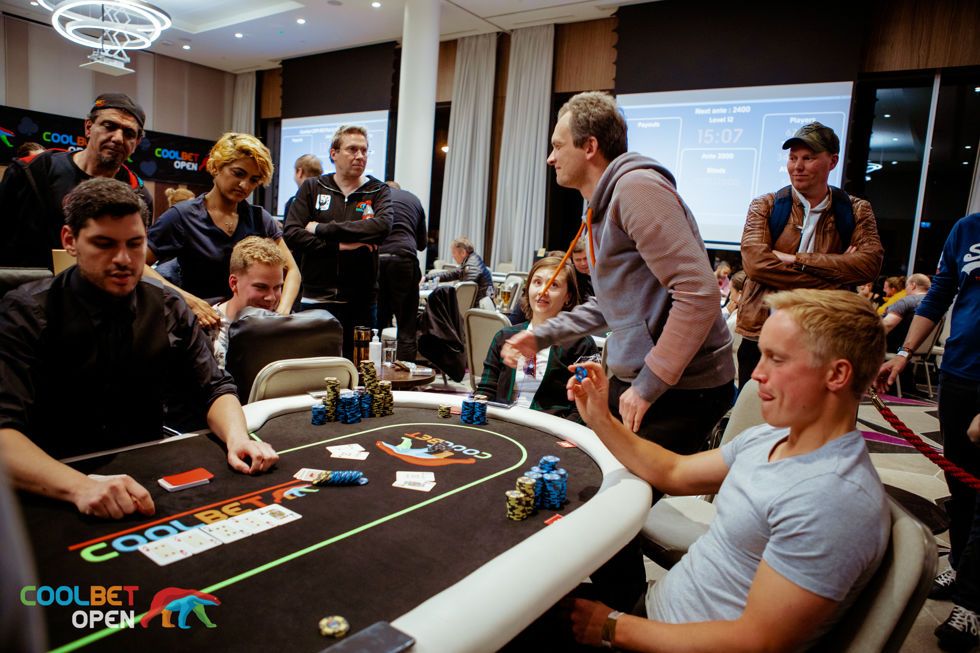 Finlands's Johnny Lindroos is in the driver's seat to enter the final day with a huge stack of 1,241,000 and blinds starting off at 6,000/12,000 with a big blind ante of 12,000. Not too far behind are Sweden's Erik Lovgren in second place with 1,180,000 and Finland's Teemu Salminen with 881,000.
As fate would have it last Coolbet Open Main Event third-place finisher Mathias Siljander from Sweden is in good shape with a fourth-place stack of 778,000 followed by last Coolbet Open Main Event winner Mats Albertsen from Norway with a fifth-place stack of 674,000.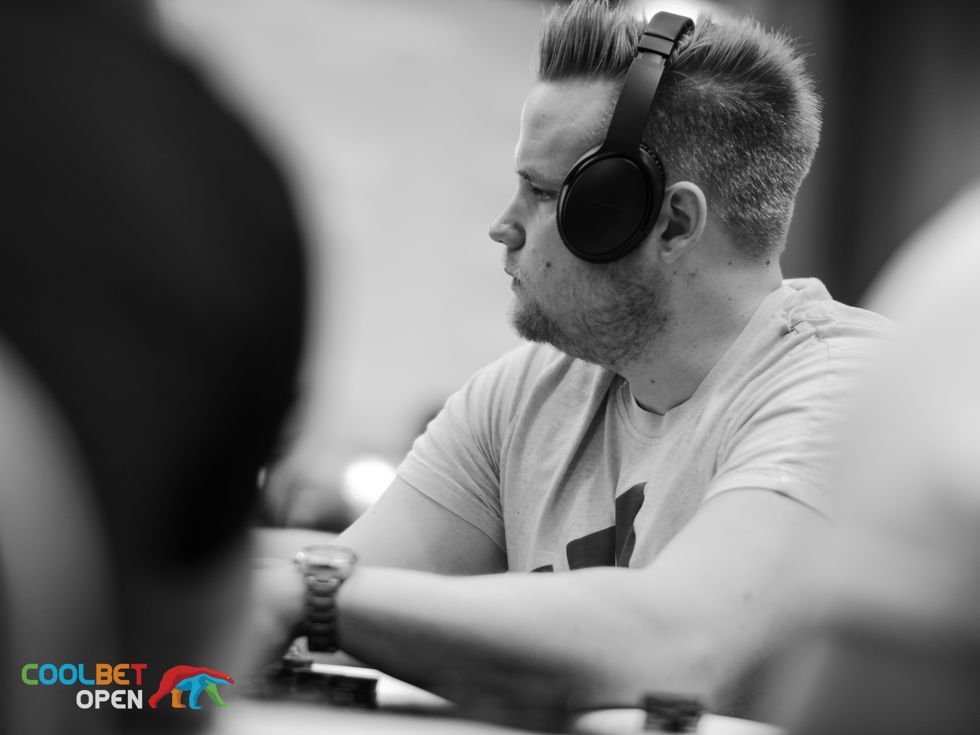 Others among the 34 players that survived include Hungary's Mate Mecs with 541,000, Estonia's Annika Haaviste with 516,000, and Sweden's Peter Hedlund with 462,000.
Notable players that cashed but didn't advance included Estonian poker legend Markku Koplimaa and Coolbet Open Founder Jan Svendsen who both snagged a min-cash worth €1,055.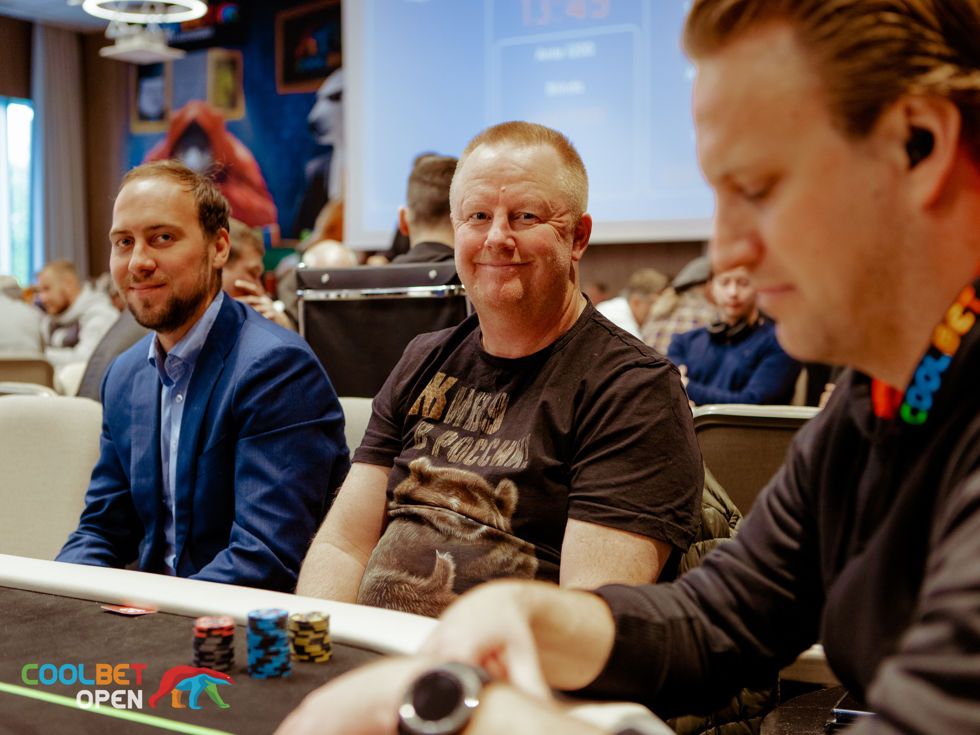 Two of the players invited by Coolbet to join the action including former footballer Joel Lindpere and current Estonian national ice hockey team goaltender Villem-Henrik Koitmaa were among those not survive. Koitmaa shared his excitement about playing his first live poker live on Facebook.
The final day kicks off tomorrow at 12 p.m. EEST with 34 hopefuls battling it out in hopes to win the third-ever Coolbet Open Main Event winner's trophy and the €60,100 top prize.
Live streaming commentated by Brandon Allen will begin after the first break of the day and will be available in our coverage under the Live Stream tab.
Stay tuned at PokerNews tomorrow as we bring to you the conclusion of the Coolbet Open Main Event at Olympic Park Casino and the Hilton Park Hotel.