€10,300 Pot-Limit Omaha
Day: 1
€10,300 Pot-Limit Omaha
Day 1 Completed

Level 21 : 12,000/24,000, 0 ante
Alexander Norden has come through a 26 player field in just over 12 hours to win the 2018 PokerStars European Poker Tour Prague €10,300 Pot-Limit Omaha for €93,300.
Norden got the better of Nico Soininen in the final heads-up battle, with Soininen having to settle for €64,300 having seen Max Silver, Jorryt van Hoof, and Arvi Vainionkulma all depart from the final table with money in their pockets.
The event was scheduled to be a two-day tournament, but after a delayed start the registered players agreed to reduce to blinds from 40 to 30 minutes and aim to finish the tournament in just the one day.
After a slow start, the tournament got underway at 3 pm, an hour later than scheduled, but the pace did pick up, and the entrants total matched that of the same tournament that ran here at the Hilton Prague 12 months ago as part of the PokerStars Championship.
The first two players to depart the field in the early stages would comeback to feature heavily at the final table after both Andras Nemeth and Silver faired a lot better on their second and last bullets.
When the players returned from their dinner break, it was another reentry who got off to a good start only to fall by the wayside. Online phenomenon Niklas Astedt, aka 'Lena900' saw his second bullet end the way the first had and he was sent to the rail shortly after the restart.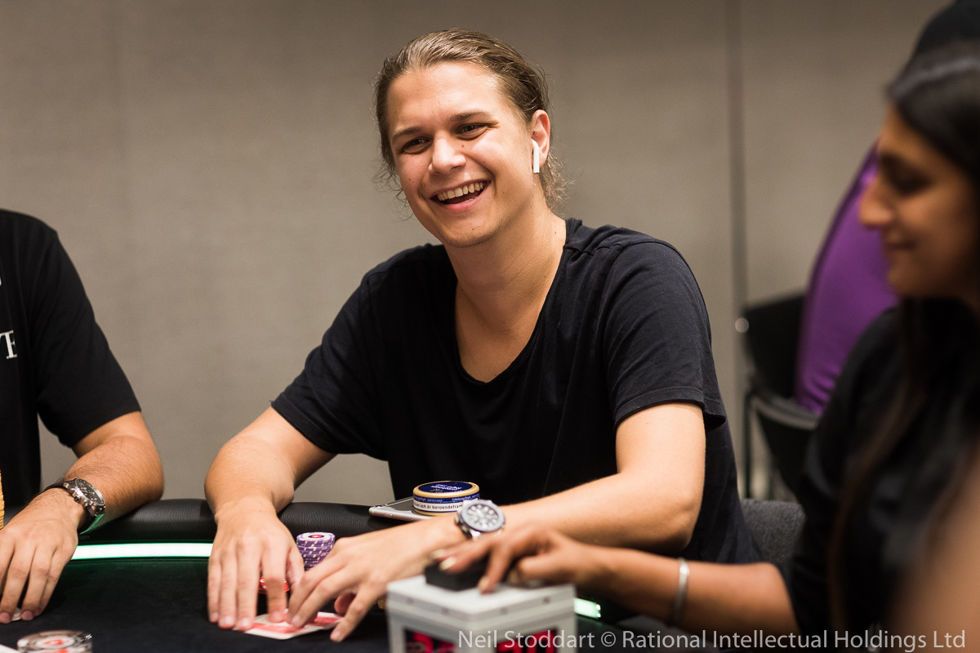 When the registration period closed at the end of level 10 only 12 of 26 entries were still in action.
David Mezei, who was also on his second bullet, bust before Bogdan Capitan saw his hopes of a back-to-back final table disappear when his top pair was no good against the set of kings held by Nemeth. Capitan would have been looking to better this performance from last year's event when he achieved a third-place finish.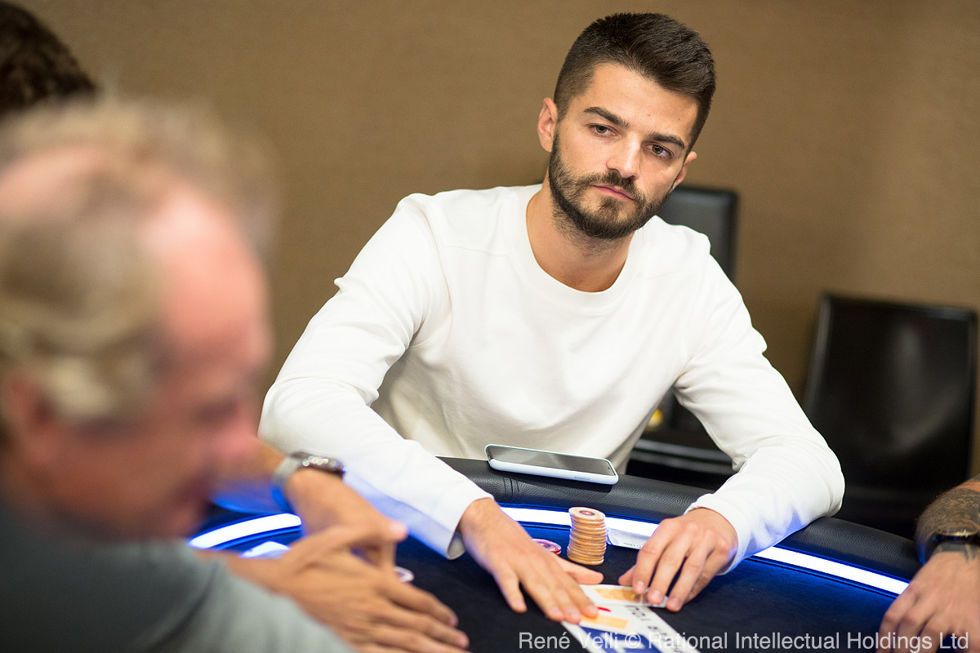 Late entry Lazslo Bujtas was then the unlucky player to miss out on a place at the final table after he ran queen-queen-eight-four into the ace-ace-king-king held by Vainionkulma. Bujtas was unable to find a miracle board and departed in 10th place.
Pavel Binar (9th), Rui Ferreira (8th) and Nemeth (7th) were then among the unfortunate final table members who couldn't secure a place in the top five money spots before Emil Patel was confirmed as the bubble boy in sixth place.
Patel was all in on an ace-seven-deuce flop with two pair holding ace-queen-ten-deuce and in good shape against Jorryt van Hoof's ace-jack-six-six. But when the six hit the turn, Van Hoof took a big lead with a set and held as the board completed to leave the final five very happy and Patel walking away without a cash for his efforts.
Silver then saw his chip lead fall away before he departed in fifth place for €23,960.
Van Hoof went in fourth place for €29,640 after his ace-king-six-five was no use against the king-jack-ten-four held by Arvi Vainionkulma who hit a runner-runner flush to seal Van Hoof's fate.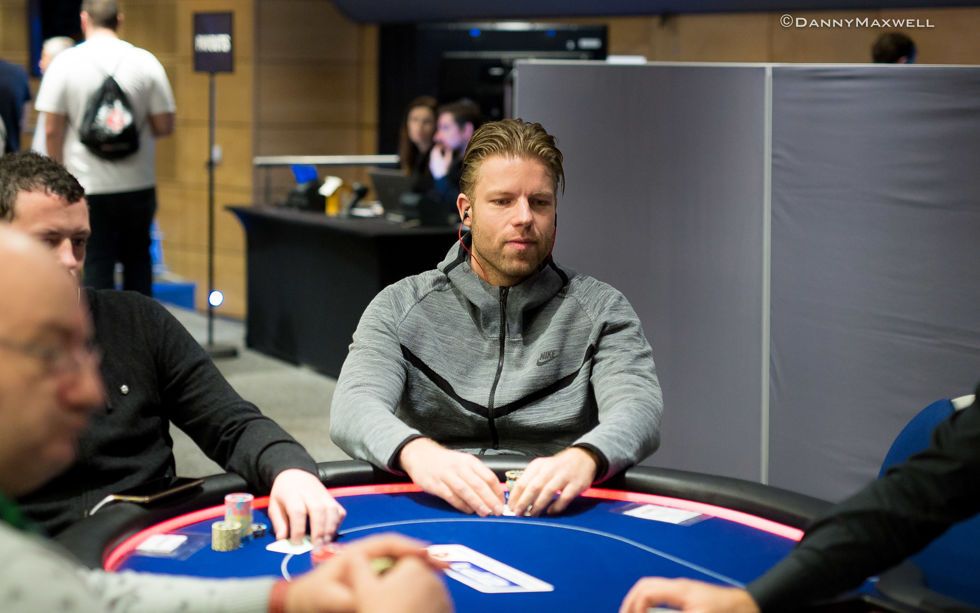 Vainionkulma was then the short stack in the final three, and despite showing signs of a comeback with an early double up, it wasn't to be as his exit was sealed for €41,000 when his king-nine-four-three was beaten by Nico Soininen's full house holding eight-seven-five-deuce.
So just over 12 hours after the delayed tournament got underway it was time for the heads-up battle between Soininen and Norden.
The stacks were even with just five big blinds between them to start. But it was clear from the off that Norden wasn't going to give in to the pressure and immediately put Soininen to the test in a series of hands.
Norden built up a 3-1 chip advantage in just over 45 minutes before the final hand sealed his victory.
The flop was down ten-nine-five with two clubs and the pot was up to 140,000 with Soininen playing around 300,000 behind.
Soininen was happy to put his tournament life on the line at this stage and Norden obliged.
Soininen was ahead holding ace-jack-ten-deuce, with Norden having kicker problems with queen-ten-eight-deuce. But when the river was revealed to be a seven, Norden hit a straight, and just like that, it was all over.
The Swede claims this third recorded live victory and eclipses his previous cash of €32,900, which he achieved after a fifth-place finish in a No-Limit Hold'em IPT Main Event as part of the 2014 EPT Sanremo festival.
PokerNews will be bringing you continued coverage from the 2018 PokerStars European Poker Tour Prague, with the Main Event in the money and set for Day 3, as well a two high-roller events still to come. So be sure to check back in with us soon!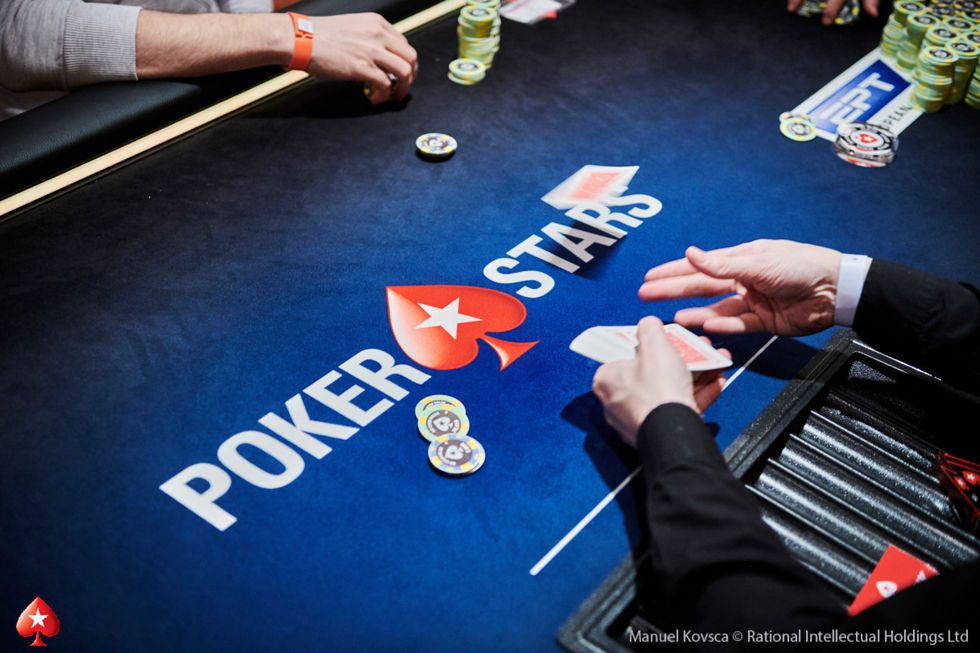 Level 21 : 12,000/24,000, 0 ante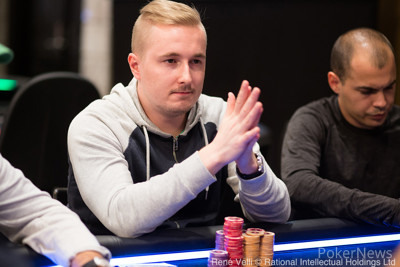 Nico Soininen was playing from the button, and the pot was up to 140,000 with the flop down
. Short stack Soininen was able to get all his chips into the middle, and Alexander Norden was happy to make the call.
Niko Soininen:

Alexander Norden:
Both players held top pair, but Soininen was ahead at this point with his ace kicker.
Norden was looking to hit one of his outs on the turn or river to seal the victory.
The turn
kept Soininen in the lead, but when the river fell the
, Norden hit a straight to steal the pot from Soininen's grip.
Norden is crowned the winner, and Soininen departs in second place for €64,300.
A full recap of the action will be posted shortly.

Level 21 : 12,000/24,000, 0 ante
After Alexander Norden had called on the button and Niko Soininen had checked his option. The players checked all the way to the river with the board falling
.
Niko Soininen bet 25,000 and Norden responded by raising to 115,000 which resulted in a quick fold from Soininen.

Level 21 : 12,000/24,000, 0 ante
The board was down
, and the pot was at 400,000.
Alexander Norden had bet enough to put Nike Soininen all in and once again Soininen needed to think with a big decision, this time for this tournament life.
A minute passed, and Soininen gave up, giving a second big pot to Norden to take a big chip advantage.
Level: 21
Blinds: 12,000/24,000
Ante: 0

Level 20 : 10,000/20,000, 0 ante
The board was down
, and Niko Soininen check-called a 103,000 bet from Alexander Norden.
The river card was the
, and after Soininen checked, Norden moved all in for 340,000.
Soininen went into the tank and needed a minute to think. With one call away from a potential victory he seemed to be weighing up his options.
Soininen gave his decision some more thought but ultimately opted to fold as Norden won the first heads-up battle.

Level 20 : 10,000/20,000, 0 ante
Niko Soininen raised to 50,000 from the button, and Arvi Vainionkulma called in the big blind off a 95,000 stack.
The flop fell
, and Vainionkulma moved all in for his last 45,000 and was called.
Niko Soininen:

Arvi Vainionkulma:
Soininen had hit top pair, and Vainionkulma needed to improve on the turn or river. But the cards fell completely in Soininen's favor as the
and
hit to give him a full house.
Vainionkulma departs in third place for €41,000, and heads-up play is now underway.

Level 20 : 10,000/20,000, 0 ante
The flop was down
, and Alexander Norden with a stack worth 254,000 got all his chips into the middle against Arvi Vainionkulma.
Alexander Norden:

Arvi Vainionkulma:
Norden hit a set of jacks, but Vainionkulma had outs. However, the turn and river were kind to Norden, and he held to regain the chip lead and leave Vainionkulma with just five big blinds.

Level 20 : 10,000/20,000, 0 ante
Niko Soininen raised to 40,000 from the button and saw Arvi Vainionkulma raise to 130,000.
Vainionkulma had 60,000 behind, and Soininen called.
The flop fell
, and Vainionkulma moved all in, which was called.
Arvi Vainionkulma:

Niko Soininen:
The turn
and river
saw Vainionkulma win as hit the higher two pair with jacks and nines on the river to double.